Whether you're heading on a week long road trip or a 2 hour car ride to the cabin, ensuring you have fresh, delicious coffee is important! Nobody wants gas station coffee, and coffee from a coffee shop can get expensive.
Before we chat traveling with your coffee, let me introduce you to one of my favorite coffee brands, Cameron's Coffee!
Cameron's Coffee is a coffee brand that is located in my home state of Minnesota! Their coffee is awesome because it's always smooth and never bitter! They have over 80 blends and even have cold brew. Their coffee pods are even compostable (if you need a good way to store your pods, head to this post)!
Something I love the most about Cameron's is that they're always trying to spread joy and happiness to everyone. Even their branding reflects their cheerful, bright and friendly personality.
You can find them online or in retailers near you (maybe even your local Costco which is where I find them!).
There's lots of ways to ensure that you have good coffee while on the go. Here's a few ideas!
Taking Coffee On The Go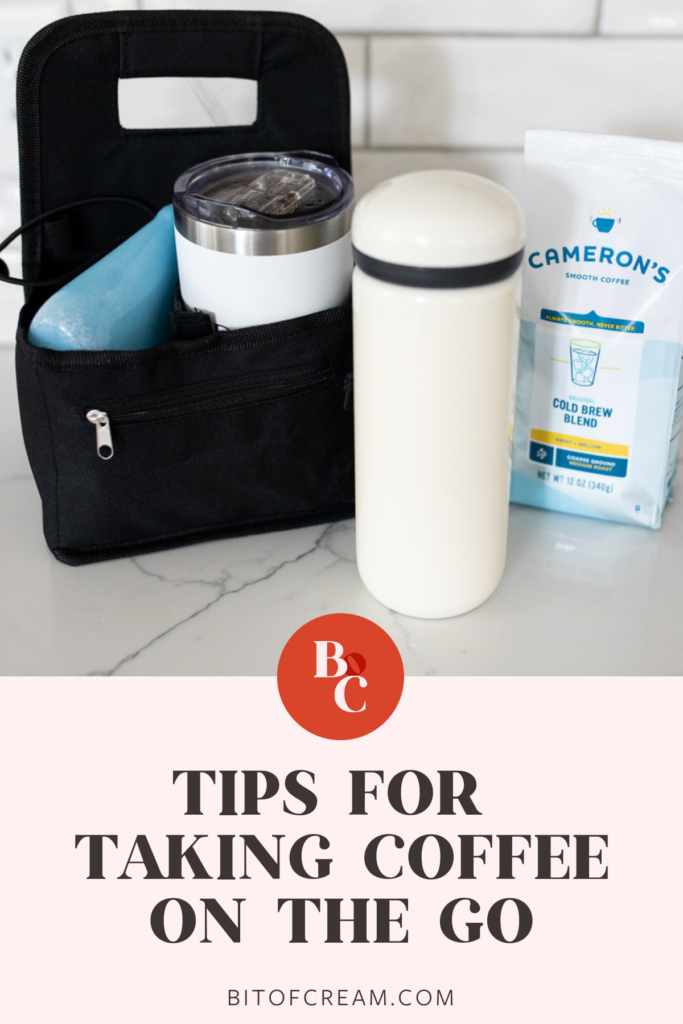 1. Cold Brew Cup
I love cups with straws for my cold coffee – it's really the only time I use a straw! I bought these cups from Amazon and use them all the time.
The only thing to note on these is that the straw is glass (in addition to the glass itself), so just be a bit more careful.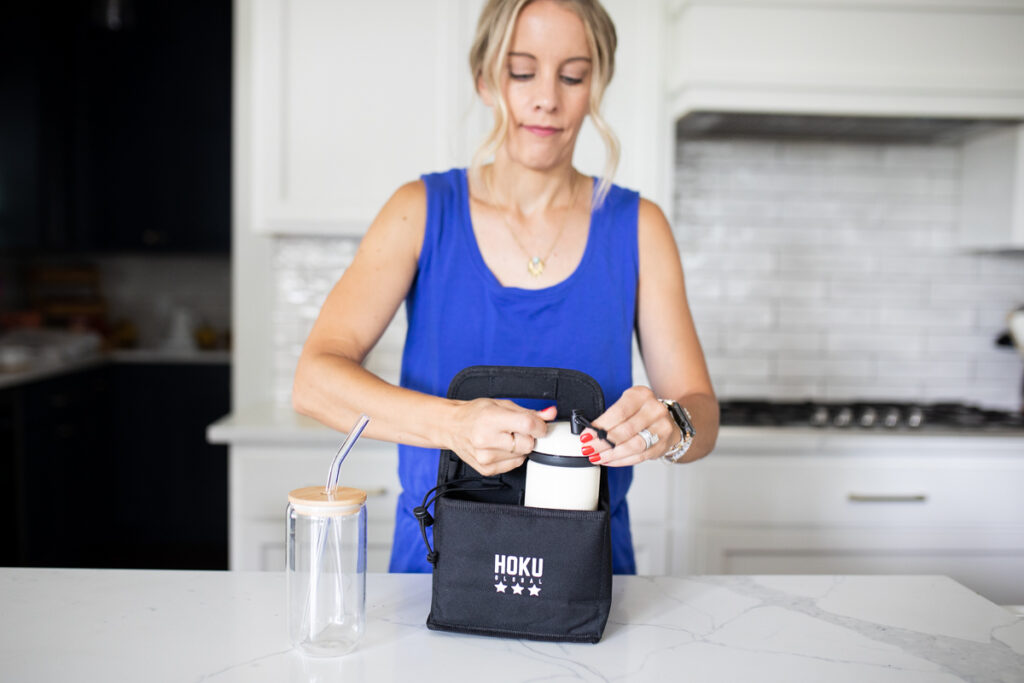 2. Coffee Thermos
If hot coffee is more your thing, a good coffee thermos is what you need! If you just need enough coffee for yourself, pick up a Yeti coffee thermos. I've used them for years!
They keep your coffee hot for hours and hours. There's also tons of cute colors!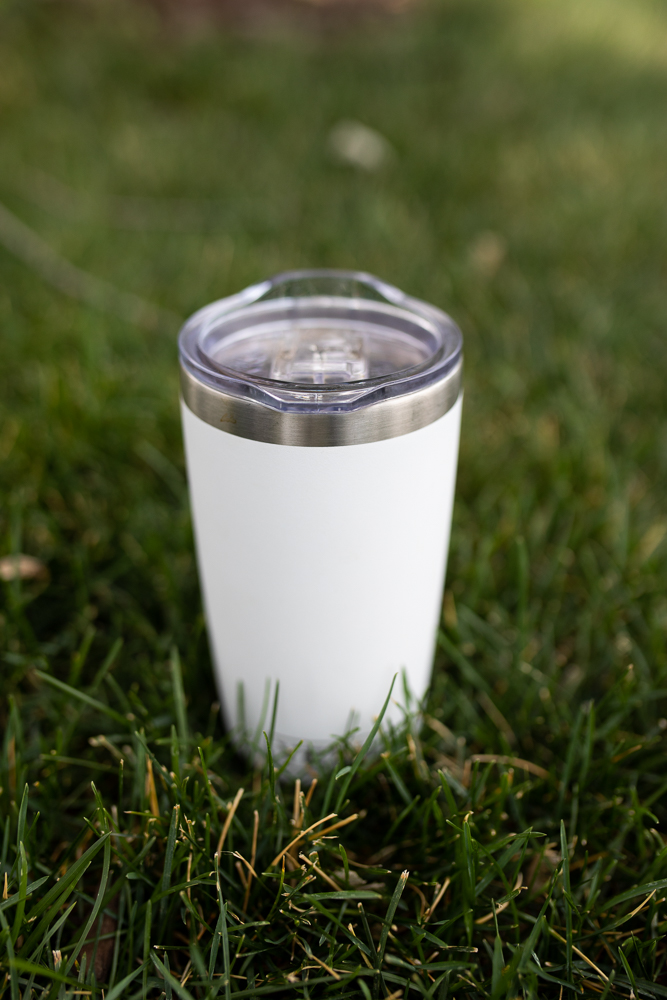 3. Coffee Carafe
If you need coffee for a crowd (or in my case, me and my husband…we have 3 kids so we NEED a lot of coffee!), bring along a coffee carafe!
I've been using this coffee carafe for years, and it's great! It's inexpensive and keeps coffee warm for a long time. I use this on those bitter, cold winter days to leave hot drinks out for the delivery people in my neighborhood. It will still be warm even after 8 hours of sitting outside in below zero weather!
Making Coffee On The Go
1. Cold Brew Maker & Container
I love cold brew but my regular cold brew maker that I use at home is definitely not travel safe. This one is not only perfect to bring my cold brew with me but also make cold brew on the go!
There's a spot under the cover to hold additional coffee beans so you'll always have your favorite coffee (my favorite is Cameron's Coffee Cold Brew) which makes it easy to make cold brew on the go! All you need is some water.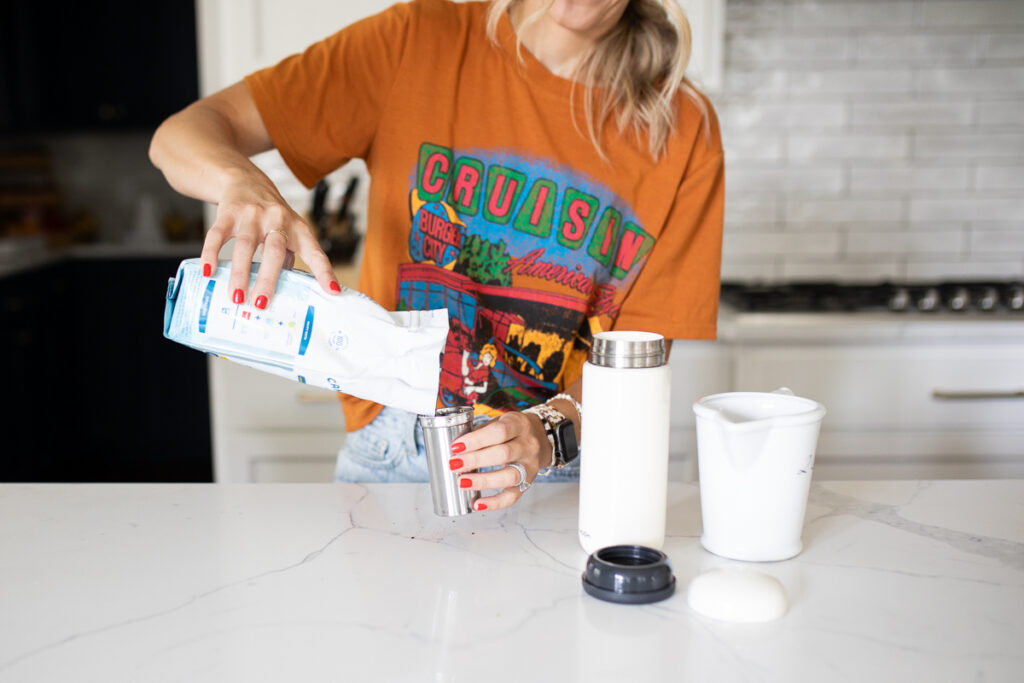 2. Aeropress
If you have access to hot water an Aeropress coffee maker is a great option! It doesn't need any electricity and makes a great cup of coffee. The best thing about the Aeropress is that it's super small, so it's really easy to pack.
3. French Press
Fun fact – I traveled the world for a full year in my 20s, and I wanted to be certain I had good coffee as I traveled through places like Africa and Asia, so I brought a travel french press with me!
French press mugs are great because you can brew and drink your coffee all in one!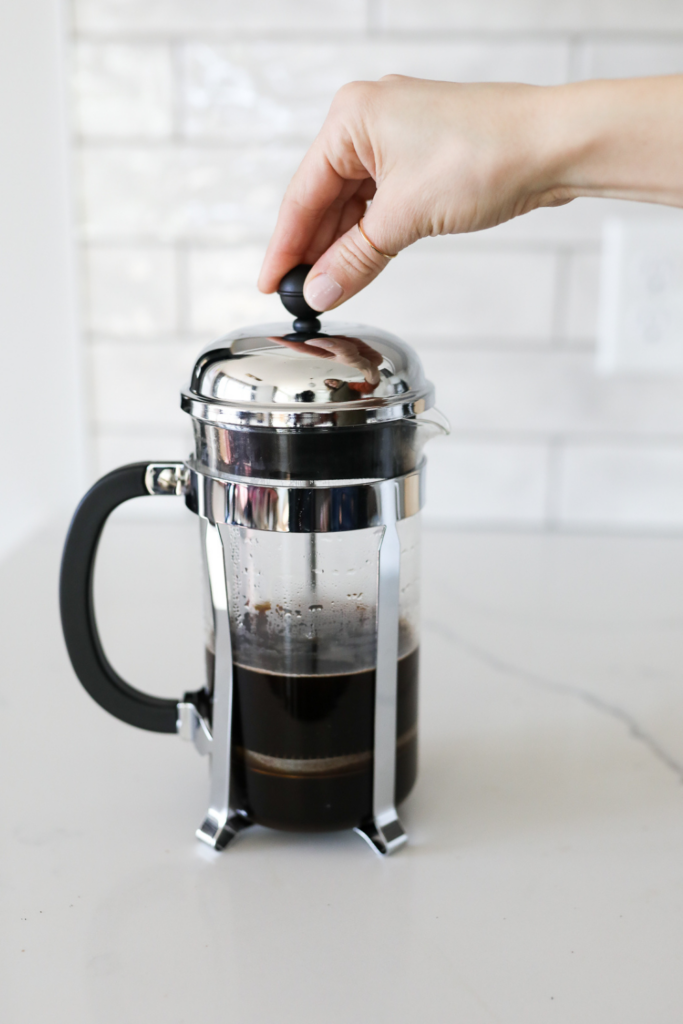 4. Extra Coffee
If you're making coffee on the go you need a way to bring your beans! I love the Fellow coffee container because it has an airtight seal that will keep your coffee fresh. You could also use a mason jar or a sealable bag to bring your coffee beans with you.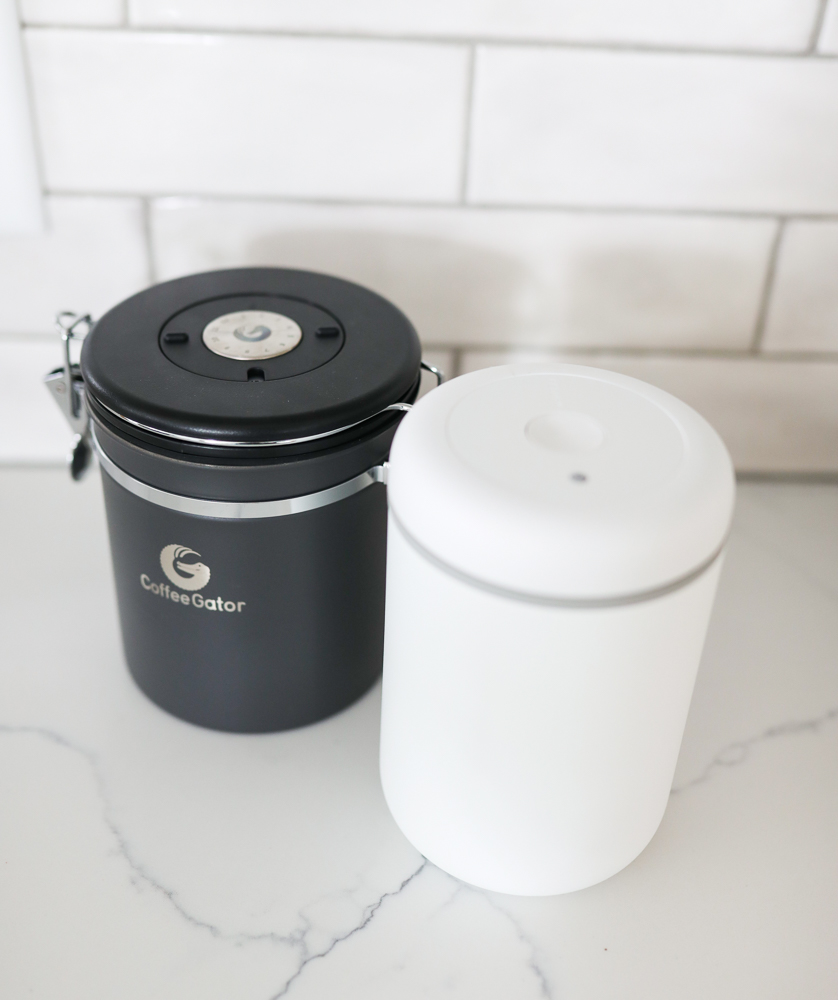 Other Road Trip Coffee Tips
1. Don't forget the creamer
If you love a bit of cream in your coffee like I do, pick up some shelf stable sweetener to take with you. There's plenty of options but I really like the Laird Superfood Non-Dairy Powder Coffee Creamer!
You can easily put some in a stasher bag or other reusable bag to make it easy to travel with.
2. Use a Drink Carrier
Did you know you can buy drink carriers like they have at coffee shops? No need to do a balancing act while carrying all sorts of drinks and makers. I picked up this drink carrier which has 4 insulated holders.
There's also ones with enclosed tops if you want to be certain that nothing will fall out.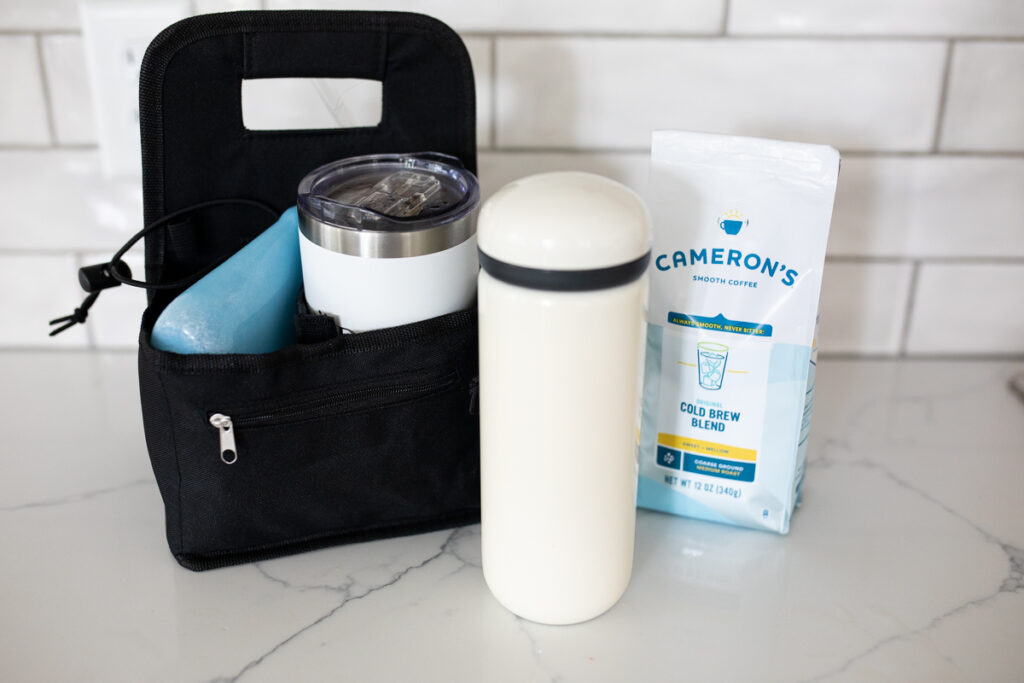 And there you go! Some of my best tips for easily bringing your favorite coffee with you on the go.
Be sure to check out Cameron's Coffee whether you need a delicious cold brew, classic blend or a fun seasonal blend.