"Coffee is a language in itself." – Jackie Chan
Coffee makes mornings a better place, and it can make any grumpy person less cranky. This powerful magic in a cup can dictate the entire day's mood.
Having coffee in the morning or at any time of the day helps fuel your creativity, keeps you sane, and helps you stay alert. To top that, its many health benefits are also a huge plus.
And with people gearing towards healthier living and buying more organic products, organic coffee is becoming the beans of choice for many today.
And as the saying goes, "You are what you eat," now is a good time to reassess your coffee drinking routine.
What is organic coffee?
As the name suggests, organic coffee is produced from beans that have zero chemicals in them. The coffee is grown and produced not with synthetic fertilizers but organic fertilizers like chicken manure, compost, and coffee pulp.
It is not exposed to chemical-based fertilizers, pesticides, and genetically modified organisms (GMOs). Even after the coffee is harvested, the roasting process involves no chemicals.
Differences between Organic and Conventional Coffee
Not everyone is aware of organic coffee. Most are used to the conventional kind of coffee that the result doesn't make a difference for them. But it does.
Knowing the distinction between organic and non-organic can make you realize which is the better choice for you.
The Farming Process
Organic farmers begin planting using natural fertilizers like cattle manure and even coffee pulp. They take care of the weeds growing around the coffee by burning them, letting the animals eat it, or using a natural gas flame weeder.
Conventional farmers usually start by fumigating the earth to rid the soil of any natural fungicides. After this, the ground is generously fed with petroleum-based chemical fertilizers while the coffee seeds are soaked in insecticides.
Once the seeds are planted, the irrigation water is doused with several chemicals to keep pests from the coffee. And when weeds start to grow around the plants, the farmer uses a weedicide to kill them.
The Planting Location
Organic coffee uses the natural setting provided by the forests to grow. The coffee environment also has cleaner air, beans, earth, and water. This natural way of growing coffee under the shades of the forests in partial sunlight helps the ecosystem as it can serve as a habitat for small animals.
Meanwhile, conventional coffee is planted in areas exposed to the sun almost all year round. They are susceptible to weather elements in these areas and are likely to damage animals and from too much sun.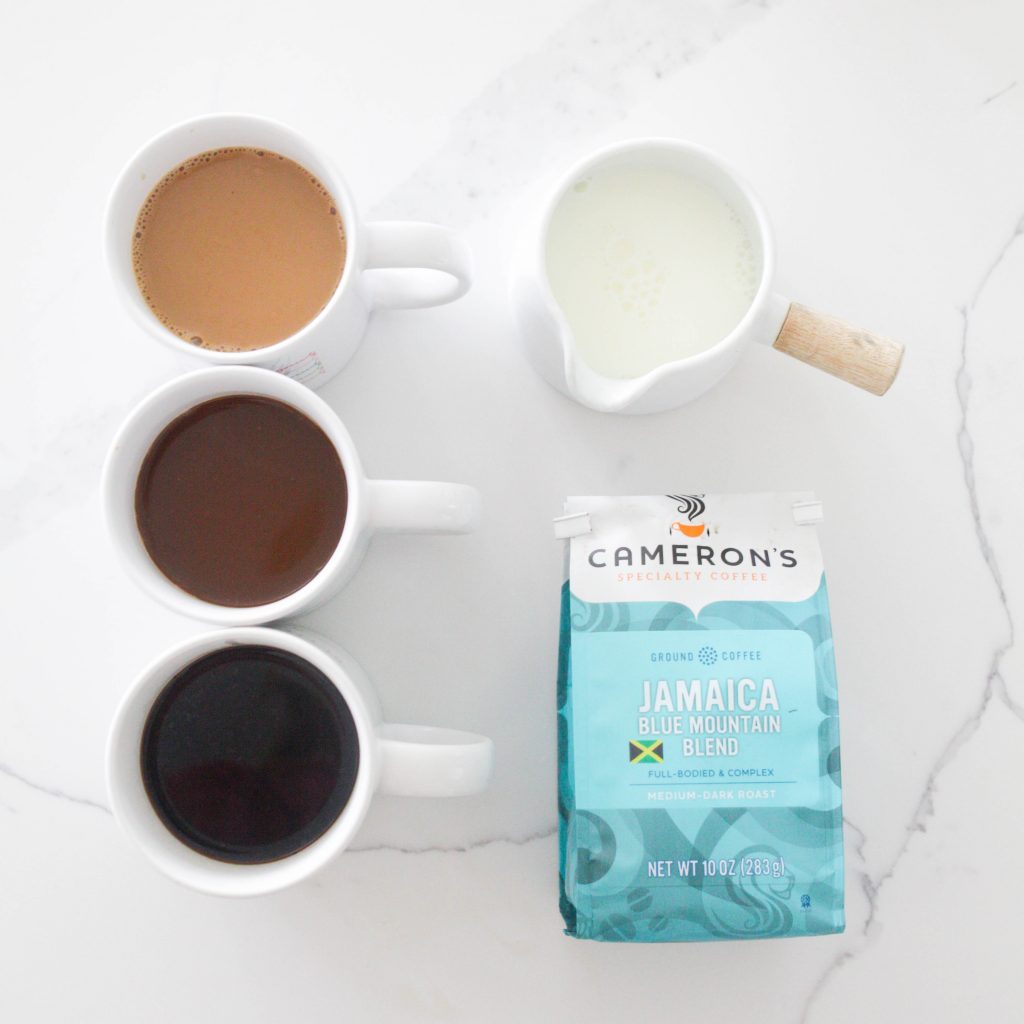 The Product Content
One of the objectives of organic farming – not just in coffee – is to retain as much of the natural compounds as possible. And this is totally achievable in organic coffee, aiding in retention of antioxidants and nutrients.
Additionally, organic coffee is at lesser risk of developing diseases making these beans healthy in and out.
On the contrary, non-organic coffee loses a portion of its nutritional compounds but gains chemical components in the process. And with conventional coffee at a higher risk of getting infected with diseases, the answer to this is more exposure to chemicals and synthetic solutions.
What makes organic coffee better?
Organic is a better choice for your caffeine needs because from the selection of location to where it is planted up to the way it is roasted, everything is all done with additional scrutiny to specific standards that need to be met.
Not only is organic coffee better in quality and taste, but it also helps ensure that the farmers get what they deserve. What's more, it has minimal to zero negative impact on the environment.
How can you tell if coffee is organic?
Visually, it will be hard to identify if the coffee beans are organic or not. Even after being roasted, organic and conventional coffee have the same intense aroma.
The quickest way to determine if the coffee is organic or not will be through the packaging and labels. You'll quickly be able to see if it has an organic label or not. All organic coffee would usually have the USDA Organic certification seal.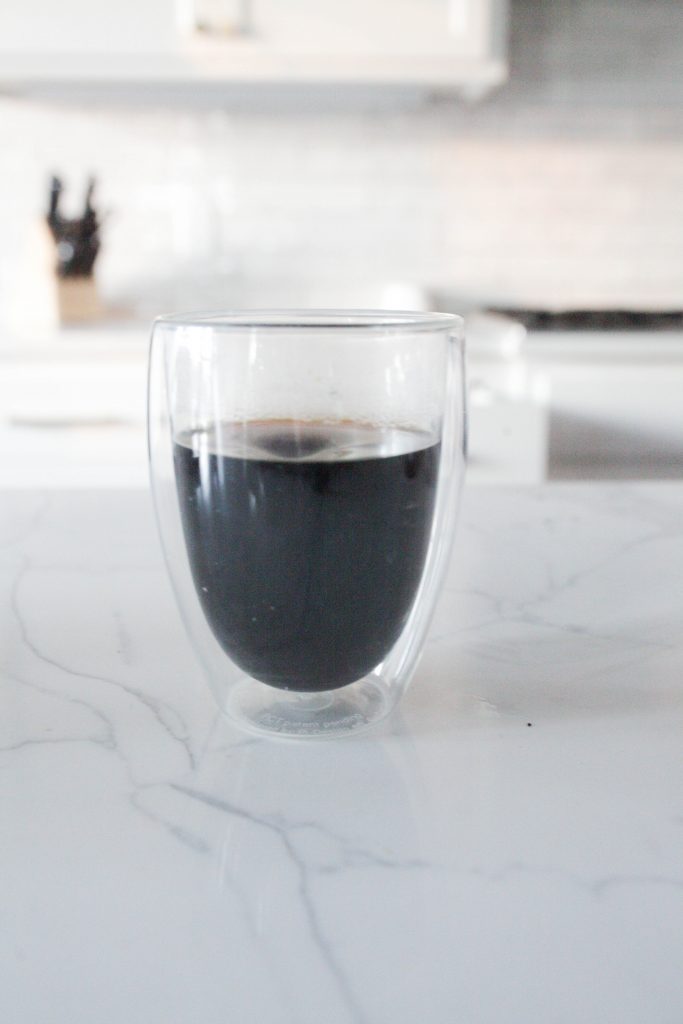 What do different certifications mean?
If you want to switch to organic coffee, make sure that you check the organic certification seal on your preferred organic coffee packaging.
This certification is a stamp of approval that the product has followed and passed the rigorous and intricate quality control and supply chain management process that is in place from the tree down to the cup.
These are organic standards set by the U.S. Department of Agriculture's Agricultural Marketing Service. This is the same department that manages the National Organic Program.
Coffee growers are encouraged to attain the different coffee certifications to produce quality coffee and gain an opportunity to sell their products at a higher cost. Here are some of the coffee certifications that can be attained:
#1. Fair Trade Certified
This certification can be granted by Fair Trade USA, IMO Fair for Life, and Fairtrade America. Collectively, these certifications are geared towards helping build an economy to promote a better life for farmers and their families through equitable trading, consumer awareness, and marginalized producers.
#2. Rainforest Alliance
This seal is provided when the farm has successfully passed the audit of the Rainforest Alliance when it comes to sustainability guidelines related to economic, environmental, and social factors. Additionally, before getting this certification, the product must also have met all the Sustainable Agriculture Network.
#3. Smithsonian Bird Friendly
The Smithsonian Migratory Center ecologists develop this certification to guarantee that the tropical agroforests are preserved and protected. Considered one of the richest and highest habitat standards for any certificate, one of the criteria needed to achieve this is setting a canopy of a minimum of 12 meters high where the coffees are planted.
#4. USDA Organic
The USDA Organic certification is in place to establish a verifiably sustainable agriculture methodology. The food produced using this method works hand in hand with nature, supporting biodiversity and promoting better soil health. To achieve this, the use of any prohibited toxins on the land where the coffee is to be planted is stopped for at least three years.
Organic Coffee Brands to Consider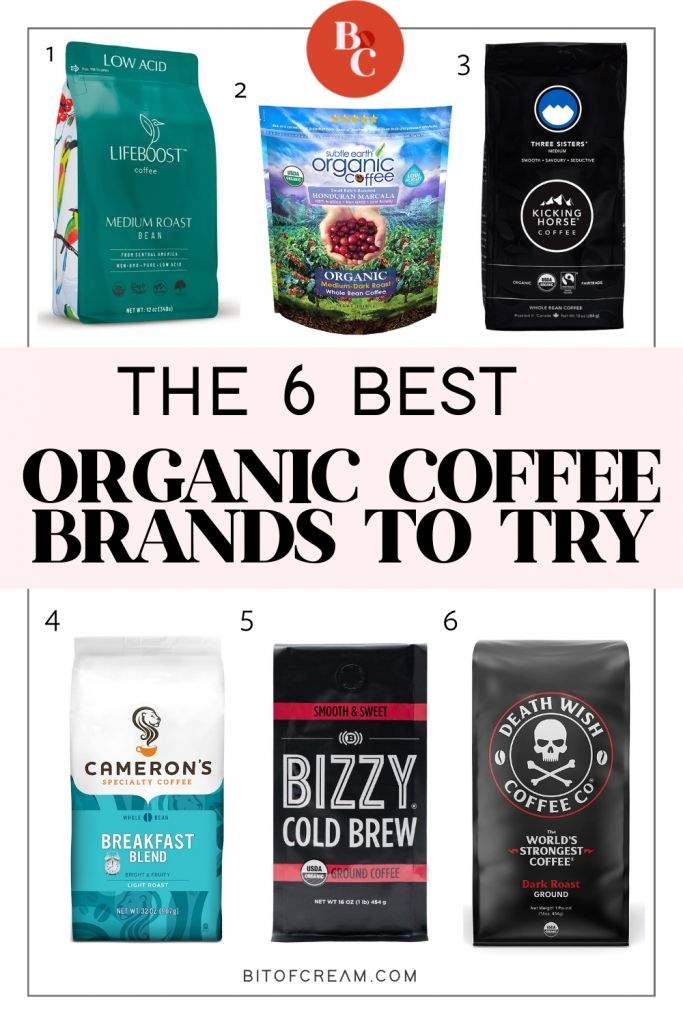 Bit of Cream is a participant in the Amazon Services LLC Associates Program, an affiliate advertising program designed to provide a means for sites to earn advertising fees by advertising and linking to Amazon.com. As an Amazon Associate we earn from qualifying purchases.
Let's take a look at 6 of the best organic coffee brands and some of the best organic coffee beans and brews.
#1. Best Low Acid/Stomach Friendly – Lifeboost Coffee
Lifeboost coffee is manufactured by Lifeboost with the leadership of Chiropractic Physician, Dr. Charles Livingston.
Lifeboost beans are single origin to prevent cross-contamination of molds. They're also grown in high-elevation areas in partial shade. Their beans are hand-selected, sun-dried and washed in spring water before roasting.
Ensures the cleanest beans by 3rd party testing the coffee for heavy metals, mycotoxins, molds, pesticides, and 400 other toxins
If you're someone who is has a sensitive stomach or can only drink a small amount of coffee because it causes stomach issues, this could be a great option for you! The coffee beans are said to be stomach-friendly and low-acid beans.
A portion of the the profits from each bag of coffee is donated to Project Alianza and Rainforest trust to build schools for the kids of the coffee farmers!
Available in decaf, light roast, medium roast, and dark roast variants and USDA Organic certified.
Don Pablo Coffee Growers & Roasters were started by a husband and wife team! When Darron J. Burke moved to Florida he met and fell in love with Eliana whose family was from Colombia. He not only fell in love with Eliana but her culture and the country's delicious coffee.
Together they began to learn all they could about coffee growing and roasting in Columbia and all of Latin America. Their beans are 100 percent Arabica beans are are procured from all over the world and are slow-roasted in small batches.
You can find their beans in light roast, medium-dark roast and dark roast coffee varieties. They also have a variety of grind options including drip coffee, whole beans, pour-over, cold brew, espresso, and French press.
Subtle Earth coffee beans are grown in high altitudes in Honduras. This makes the need for chemicals and pesticides even less necessary since pests aren't typically found in high altitude areas.
You'll find coffee that is full with a deep, rich chocolaty taste, a clean finish, and low acidity. USDA Organic certified and Sharing certified.
Kicking Horse Coffee was founded by Elana Rosenfeld 25 years ago in the Canadian Rocky Mountains. Their coffee is 100% certified organic and fairtrade Arabic beans and roasted in the Rocky Mountains to this day!
Kicking Horse Coffee only uses coffee that is qualified, excellent, and fair to both coffee drinkers and farmers. Their beans are grown on coffee plants that are shade-grown on small scale farms. They're also the largest fairtrade roaster in Canada!
The coffee is a variety of smoky, sweet vanilla and dark chocolate aromas that are easy on the nose. There's multiple flavors of coffee such as chocolate malt, molasses, licorice with an earthy lingering finish.
Best brewing methods for this coffee is cold brew, drip machine, French press, and pour over. They're Fairtrade International and USDA Organic certified.
Cameron's Coffee is my personal favorite coffee company, especially since they're based out of Minnesota where I am! I love this company because they're all about seeing the world as a mug-half-full kind of place. They exude positivity, joy and togetherness.
Their Arabica beans are USDA Organic certified and sourced from Ethiopia, Sumatra, Kona, Jamaica, and Central & South America but they're roasted in Shakopee, Minnesota, using European style roasters
They are crafted to be the most flavorful coffee possible and are always smooth and never bitter. Their beans are 100% gluten-free.
They have beens that are Organic, Rainforest Alliance and Shade Grown. They also built their manufacturing facility to reflect their environmentally friendly mission by reducing energy consumption, adding in energy saving air blocking systems on dock doors and eliminating virtually all water waste in production.
Good news to all my Cold Brew coffee lovers out there. There's a great option for you! Bizzy Organic Cold Brew! Funny enough this is yet another Minnesota brand that I know and love.
This coffee is intended explicitly for cold brew coffee and is ethically sourced from in Central America and South America like Guatemala, Peru, and Nicaragua. It's then brewed in Minneapolis Minnesota.
One amazing thing about this cold brew is that every Bizzy is brewed for 18 hours. THat's 8 hours longer than most cold brew brands out there! They work on making the best, boldest, smoothest coffee with quite the caffeine kick!
They also practice coffee ground composting and use BPA free, 100% recyclable packaging. And like the others, this one is USDA Organic certified.
Death Wish Ground Coffee is considered the world's strongest coffee. It was started in 2012 by Mike Brown and gained popularity in 2013 after being covered on Good Morning America.
It's an Earth-conscious company benefitting the environment and farmers. Death Wish Coffee uses carefully chosen and expertly ground premium Arabica and Robusta beans.
It has secret time and temperature variation methods for roasting it's coffee to make it the strongest coffee ever. Death Wish Coffee is roasted to ensure no bitterness with dark chocolate and black cherry flavors.
It's small batch roasting in their upstate New York headquarters and is Fairtrade International and USDA Organic certified.
Shop Death Wish Ground Coffee directly from Death Wish!
Why Choose Organic Coffee?
Having a better option can always make you change your mind. Sure, you have been consuming conventional coffee all your life, but when a better alternative comes your way, be open and give it a try.
Is organic coffee good for you?
It is the healthier option, so yes, it is good for you. Remember that organic beans are grown in the best natural setting without the intervention of fungicides, herbicides, and chemical pesticides.
What this means for you is that your organic coffee beans did not absorb any of these toxins, thus increasing their nutritional benefits. Additionally, since the soil and water are not tainted, organic coffee is not only good for you but also for the environment. It is safe and beneficial with higher amounts of antioxidants, minerals, and vitamins.
Does organic coffee taste better?
Most people will agree that organic coffee tastes better than non-organic coffee. It is described to have a cleaner and smoother taste.
This can be attributed to organic coffee farming methods, where clean water and healthier soil are promoted. Additionally, organic coffee receives a taste boost because it is high-grown and handpicked.
The beans are also grown finer and slower, thus making a taste and flavor difference once roasted and brewed.
After Thoughts
Coffee is the second most popular drink after water. It makes sense to try the healthier option without further ado and enjoy the improved quality that you can get from organic coffee.
So if you're looking for the best coffee that's also organic, try one of the amazing brands! I'm certain you'll find one you love.
Want to learn more? Check out the 4 Types of Coffee Beans and what you need to know about each!
Or head over to this guide where I share how to make a great cup of coffee.
If you're looking to grind your coffee but don't have a grinder on hand, head here!