Looking to brew the most aromatic, perfect cup of coffee ever?
The first step is to grind the coffee beans thoroughly. Nothing beats the taste of a cup of coffee that is made out of freshly ground beans.
If you are uncomfortable using a grinder or are not getting the desired results out of your grinder, it is time to switch to better alternatives. You can use some common household equipment to grind coffee in a pinch!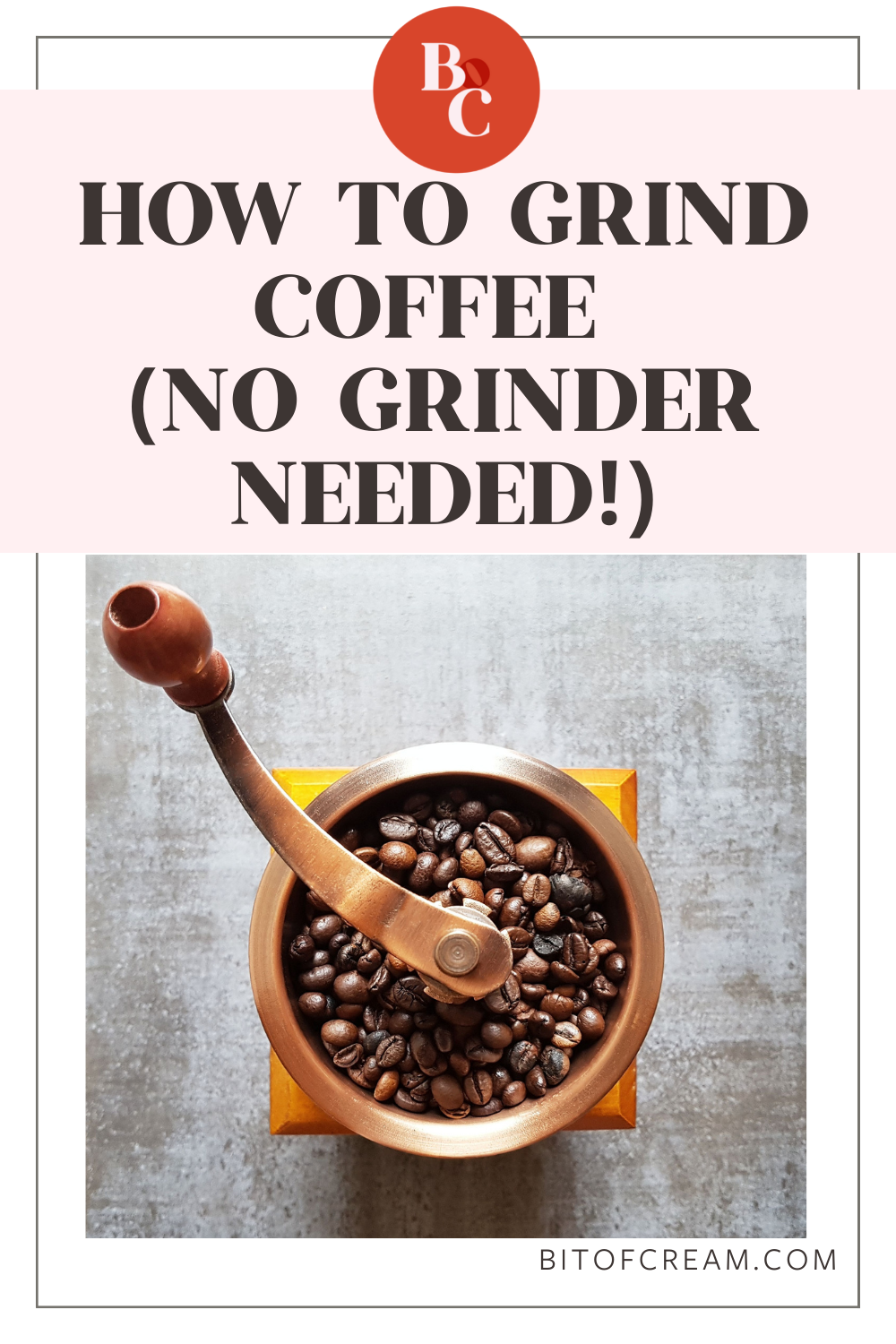 Bit of Cream is a participant in the Amazon Services LLC Associates Program, an affiliate advertising program designed to provide a means for sites to earn advertising fees by advertising and linking to Amazon.com. As an Amazon Associate we earn from qualifying purchases.
Types Of Coffee Grinds: All You Need to Know
First, we've got to understand the different textures you can grind whole bean coffee into.
If you want to produce a great cup of coffee, one that has its flavors intact, brews at the right temperature, and tastes just right without adding any other ingredients to it, you need to start with how you small you grind your coffee beans.
If you are a beginner at grinding coffee, here is a handy guide for you to remember different types of coffee grinds and how they affect your coffee taste. Choose the texture that goes with your preferred brewing method. Different methods do better with different grinds.
1. Extra Coarse
Compared to coarse ground coffee beans, they are larger and are generally used to make cold brew coffee.
2. Coarse
The size of coarsely ground coffee beans is similar to that of kosher salt. It requires minimal grinding so that the shape remains big. The size of a coarse grind is perfect to use for French press coffee.
3. Medium Coarse
Medium coarse coffee grounds are smoother and less chunky in size. They are best used with a cone-shaped pour-over or a filter similar to a Kalita. The texture of this grind is identical to that of rough sand.
4. Medium
Medium grind is the most commonly used grind size for a regular cup of drip coffee at coffee shops and coffee bars. The size of these medium-sized ground beans is similar to that of sea salt.
Find more about grind size here!
5. Medium Fine
If you are a fan of pour-over coffee, you should keep the size of the coffee grounds medium fine. For best results, they are suggested to be used with grinders that come with cone-shaped filters.
6. Fine
A cup of coffee made out of fine-grind coffee beans is more pungent in taste than other cups of coffee. The consistency of fine-sized beans is similar to that of powdered sugar. This is the type of grounds used in espresso machines.
7. Superfine
Superfine grind is the most preferred form of grind to make a delicious cup of Turkish coffee. The taste of this coffee is robust and is generally made without filtering the beans. The size and texture of the grinds are similar to that of flour or powdered sugar.
Other Alternatives for Grinding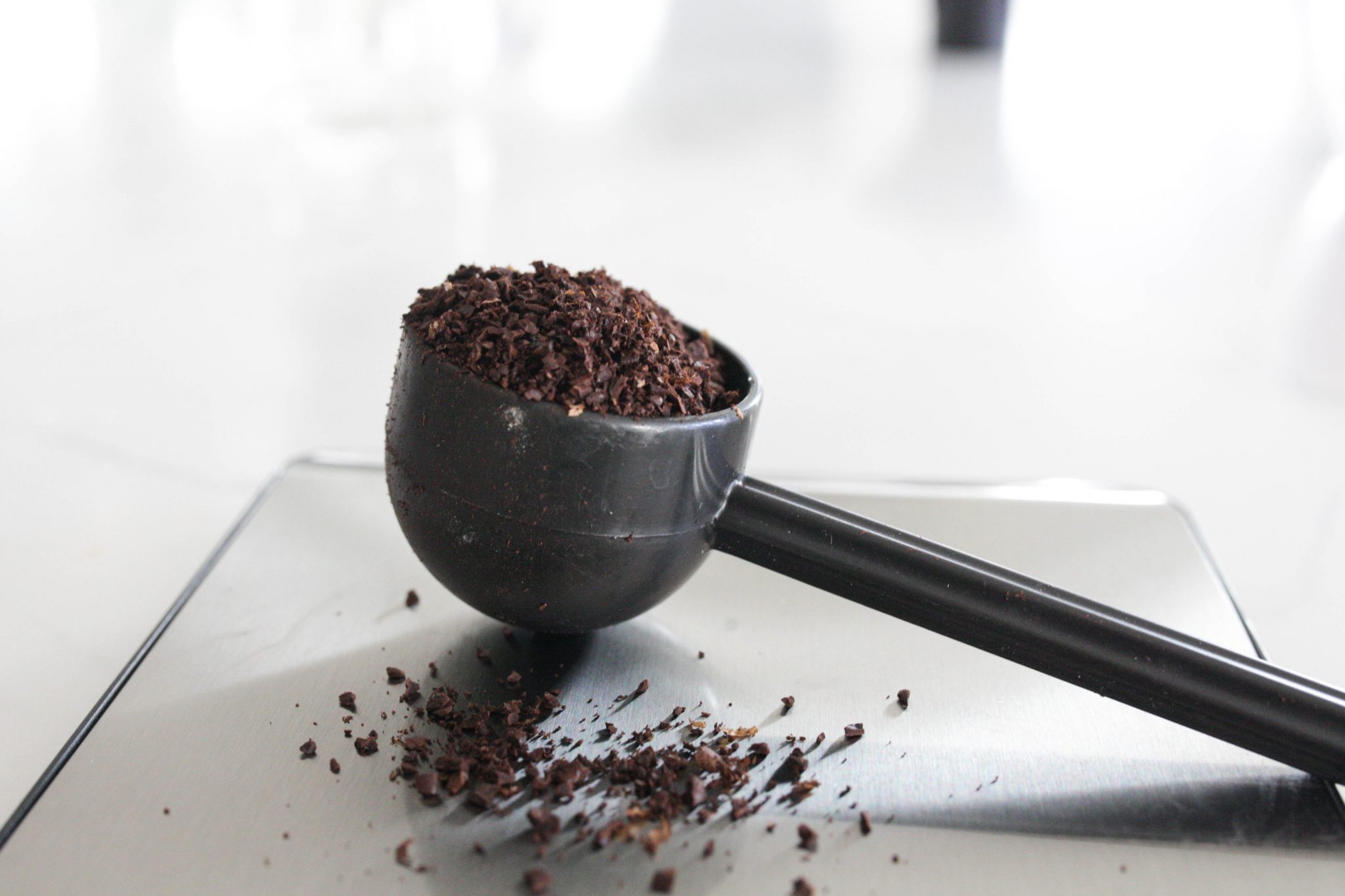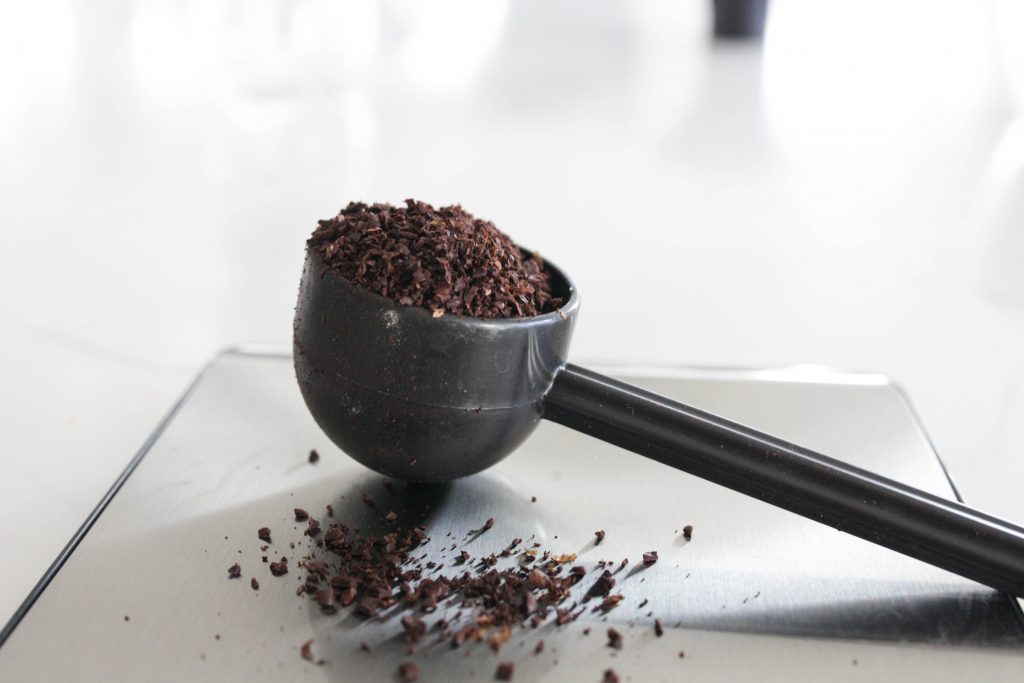 You may not always have a coffee grinder handy. Whether yours has broken, the power is off, you're away from home, or another scenario that's made you get creative, you still need your caffeine fix!
Here are a few other options you can go for when your coffee grinder isn't available:
1. Blender
A blender is an ingenious substitute to get coarse-sized ground coffee beans. The blender helps in breaking the beans down into different-sized particles.
Although it lacks the precision of a good coffee grinder, the final consistency of the ground beans is still workable for making a delicious cup of coffee. You don't need a perfect grind; just good enough!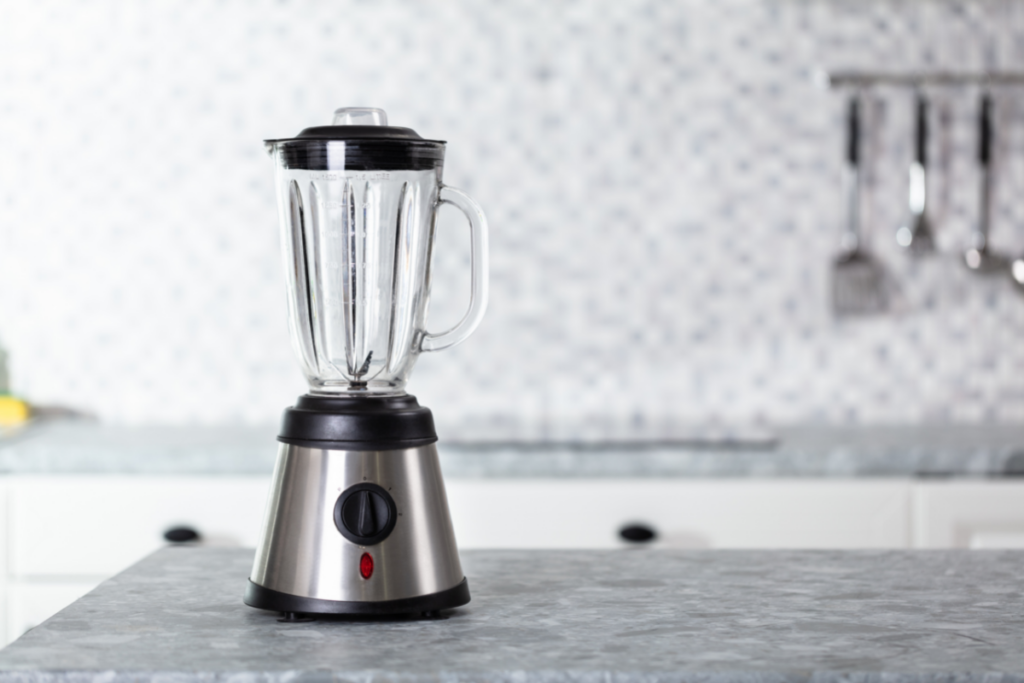 Directions
Pour a small number of coffee beans, preferably between ¼ to ½ cup, into the blender.
Choose the setting. If it has the "grinder" setting, go for that. Otherwise, go for medium-high speed.
Use the pulse setting to grind your beans. This means that you grind the beans in short bursts, for 4 to 5 seconds, up to 6 to 7 times, with minor stoppages in between.
To make sure that the larger-sized beans move near the blender's blade and the final grind is consistent, tilt the blender side-to-side while in use.
Empty the final contents of the blender and repeat the process with more beans if needed.
2. Food Processor
Using a food processor to grind coffee beans is a great kitchen hack.
If you want your guests to enjoy the taste of coffee that is made out of freshly ground beans, but your grinder has given up on you at the last moment, a food processor can get the job done.
Directions
Put a few scoops of the coffee beans into the food processor.
Similar to a blender, use the pulse technique to crush the beans down using short bursts.
Shake and tilt the processor in between the grinds to make sure all the beans are covered.
Repeat the same step with the leftover beans.
3. Mortar and pestle
A mortar and a pestle is a favorite kitchen tool for many. It is not just liked for its ease of use and effectiveness, but it is a gift from the coffee gods for coffee connoisseurs caught in a pinch.
If you have the energy to break the coffee beans down using your own two hands, a mortar and pestle should be your go-to pick.
Directions
Pour a small number of coffee beans into the mortar. To have control of the beans' grind, go for as small portions as possible.
Use the pestle in a twisting motion to press them down and crush them to your desired consistency.
Roll the beans around the mortar while you do it to crush all the beans to the same size.
Repeat the process with the leftover coffee beans.
4. Rolling Pin
Sure, rolling pins aren't really made for grinding coffee beans, but they can work quite well if you've got Ziploc bags on hand.
The only vital factor to consider is the quality of the pin. A classic rolling pin that is made out of top-grade wood can be a good pick — and will get you well-ground coffee beans in a few minutes.
Directions
Besides the rolling pin, you will require a cutting board and a Ziploc bag or two pieces of parchment paper.
Put down a small amount of the coffee beans between the two sheets of parchment paper or inside the Ziploc bag.
Place the Ziploc or paper with the beans inside on the cutting board.
Use the pin just like you would use a hammer and crush the beans.
Roll the pins over the crushed beans to break it down even further.
If the grounds are still large, repeat the above steps until you get the desired results.
5. Hammer
Ever thought of crushing your coffee beans with the help of a hammer? It is possible and convenient — if a little unorthodox for the kitchen!
To get coarse to medium-sized grinds, a hammer can do the task pretty well. Instead of a hammer, you can also use a meat tenderizer or a mallet, each of which works on the same principle as a hammer.
Directions
Like with the rolling pin method, you'll need two sheets of parchment paper or a Ziploc bag to keep the grounds in place and a cutting board to protect your surfaces.
Fill the plastic bag with a small number of coffee beans or put coffee beans between the parchment sheets.
Firmly press the beans down using the hammer and crush them to your desired consistency.
6. Knife
A knife is one of the most commonly found kitchen tools. Even if you don't have access to any other equipment mentioned in this list, a knife is available in basically every kitchen.
The critical point to remember while using a knife is to use the flat side of the knife blade and not the edge of the knife to grind the beans according to your needs.
Directions
Use a chef's knife or a butcher's knife to get the best results.
Place a small number of coffee beans on top of your cutting board.
Lay the knife flat on top of the beans.
Using your palm, press down the beans vigorously.
To make the grind finer, continue crushing the beans in the same manner.
Make sure you cover all the beans for consistent results.
7. Spice Grinder
A spice grinder, as the name suggests, is designed for grinding spices. However, when it comes to grinding beans, it serves that purpose too. In a temporary situation, when finding a coffee grinder is tough, a spice grinder is the next best option.
You can use all kinds — steel-blade grinders, electric grinders, or even burr hand grinders to grind your beans. For coarse coffee beans used to prepare French press coffee, a spice grinder is considered highly useful.
Directions
Clean the grinder and discard any spice that is left from the previous grinding.
Choose the medium setting on the grinder.
Pour a small amount of beans into the spice grinder.
Grind the coffee in short bursts, 2-3 times in a row.
A spice grinder is typically used to get coarse coffee beans. If you want the beans any more refined than that, follow the steps mentioned above a few times more.
Best Coffee Grinders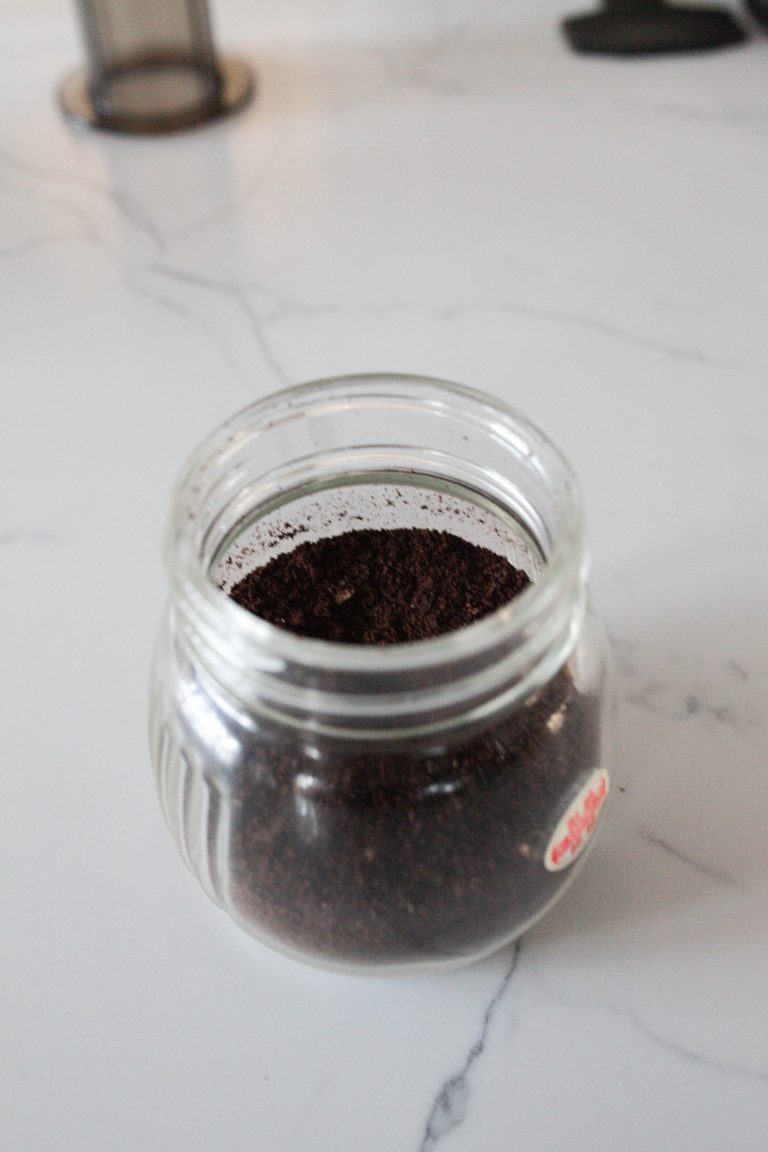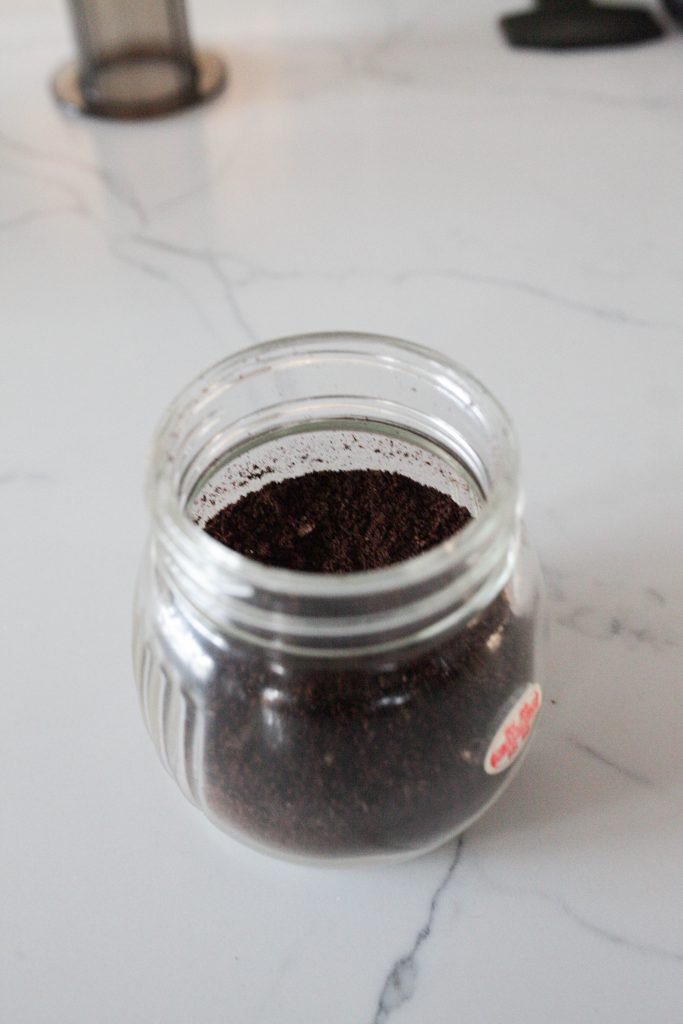 These alternatives will work if you urgently need to grind some beans, but if you're in the market for a new coffee grinder, make sure you're choosing the best type for your needs.
Blade Grinder
A blade coffee grinder, sometimes called a coffee mill, is an electric coffee grinder that work similarly to a blender. It has sharp blades that rotate to break the whole coffee beans down.
It is an inexpensive type of grinder, but it will give you an inconsistent grind, so it isn't the best grinder for picky coffee drinkers or if you like to use a brew method that needs a consistent size of grounds.
If you aren't too particular, blade grinders work well enough for drip, pour over or Turkish coffee. For the best results, stop grinding periodically to shake or scrape the grounds from the sides of the mill.
This makes sure you don't end up with a powder in the middle and a coarser grind on the outside edges. It also keeps the coffee from overheating and harming the flavor.
Burr Grinder
If you want the best grind, you'll want to invest in a burr coffee grinder. Burr mills use specially shaped metal pieces (or burrs) to crush the coffee beans rather than chopping them like blade grinders.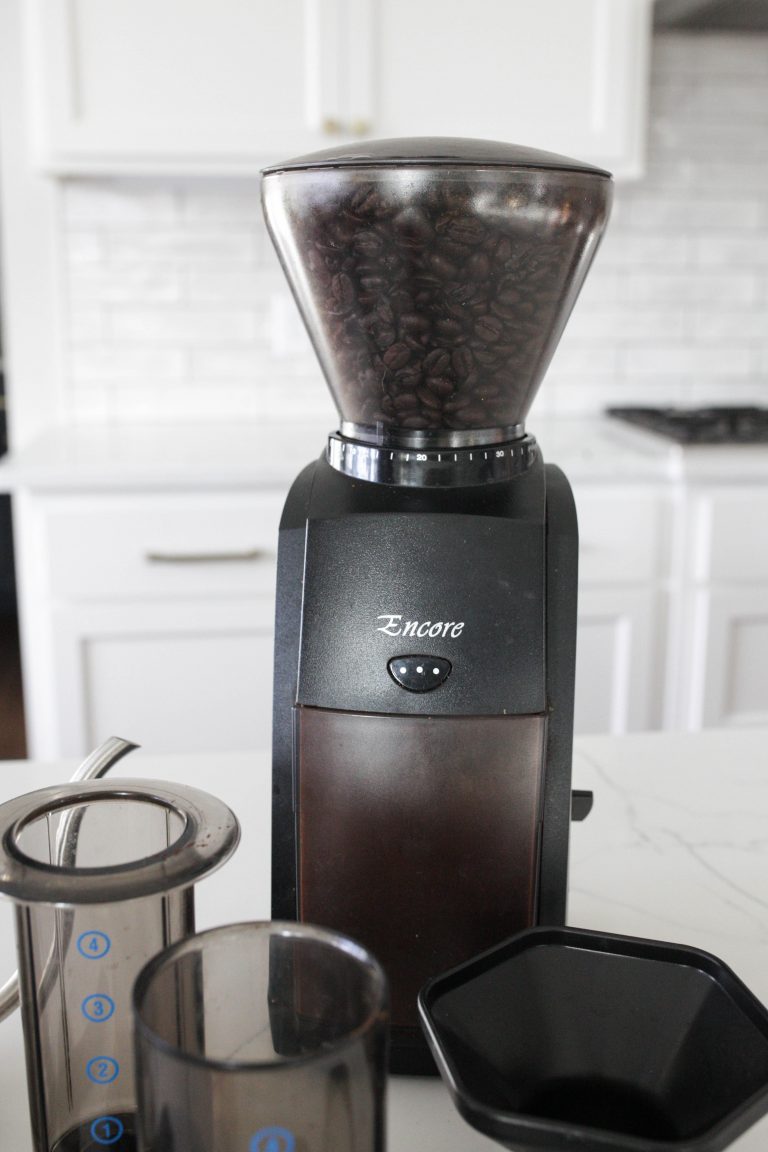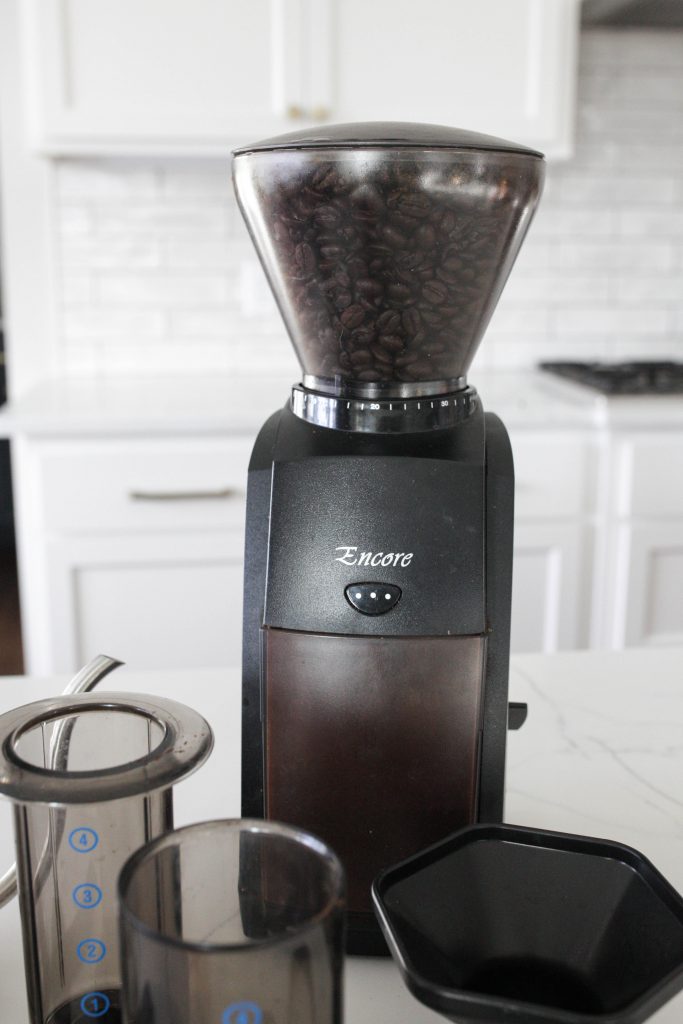 They are more expensive than blade grinders, but they have several settings so you can get a precise grind even if you like to use different grind sizes.
Choose between flat burr grinders or one with conical burrs. Flat burrs are rings that sit horizontally on top of each other. Conical burrs are nested inside each other vertically.
Flat burr grinders produce a more uniform grind, but they are more likely to overheat the grounds than a conical burr mill. Conical burrs tend to be less noisy.
Need a recommendation? We own and love the Breville Smart Grinder and previously owned and loved the Baratza Encore Burr Coffee Grinder.
Ready to put your coffee grinding skills to the test? If you can't function without your daily cup of coffee but find yourself with whole beans and no grinder, you can choose from this list of wonder coffee equipment. But if you want the best-tasting and -smelling caffeine fix, invest in a good grinder.
Enjoy your hard-earned cup of joe!
Looking for more coffee fun? Head on over to one of these expert coffee guides!