If you're a coffee lover who wants to stop buying pre-ground coffee and start buying whole beans to start grinding your own beans at home, this is for you! It's time to buy a coffee grinder!
Coffee grinders can be really expensive. However, it is possible to find an affordable coffee grinder that does a good job. Unfortunately, quality budget grinders are few and far between.
The truth is, you can have the best coffee maker in the world, but if your grinder is underperforming, then the resulting cup can end up muddy and unappealing. For anybody trying to make good coffee, your grinder is the foundation of a quality cup.
In this article, I'll recommend a few of the best affordable coffee grinders for home use based on my experience as a coffee lover and professional barista. Most are available for less than $100. We'll also walk through the factors that separate the best from the rest.
5 Best Affordable Coffee Grinders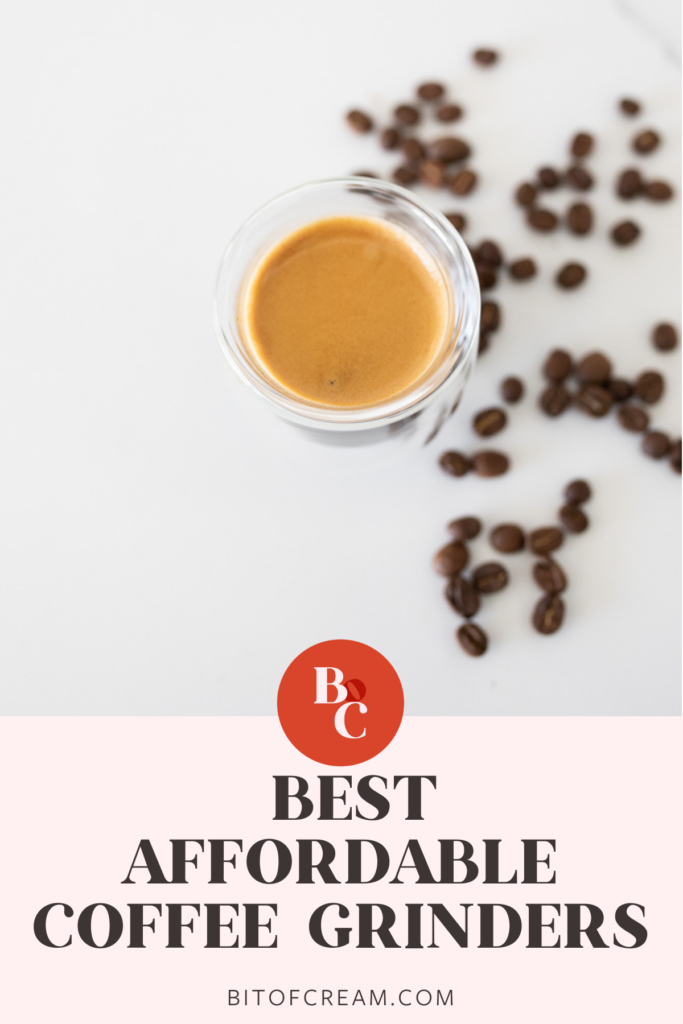 Bit of Cream is a participant in the Amazon Services LLC Associates Program, an affiliate advertising program designed to provide a means for sites to earn advertising fees by advertising and linking to Amazon.com. As an Amazon Associate we earn from qualifying purchases.
Baratza Encore
A convenient, front-mounted pulse button, plus a simple ON/OFF switch make it easy to grind fresh coffee.

Engineered with 40mm commercial-grade conical burrs that help you explore the extensive range of brew methods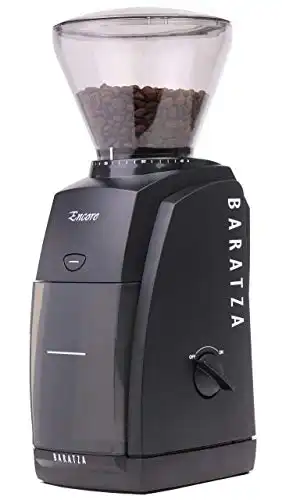 We earn a commission if you make a purchase, at no additional cost to you.
The Baratza Encore is one of the only affordable coffee grinders with enough horsepower to grind espresso. It offers an incredibly uniform grind on its finer settings, which many budget grinders simply can't. This product gets my highest recommendation as the best coffee grinder on this list.
Consequently, it's also the priciest of the affordable options. But it's certainly a lot more wallet-friendly than other high-performing grinders.
The Encore has 40mm conical burrs and can be step-adjusted to 40 grind settings. It's a taller grinder than it is wide, so it shouldn't take up too much counter space and weighs only 7 lbs.
The hopper can hold up to 8 ounces of coffee beans, and the coffee grounds bin up to 5 ounces. The Encore includes a one-year warranty. Though its body is primarily plastic, these grinders are not bad looking and have a reputation for durability.
A few drawbacks of this versatile grinder are its noise levels and messiness. If you live in a small space and don't want to wake the roommates, this may not be the grinder for you.
The grounds bin is tall and made of plastic, so there is some static, which creates a mess when you remove the container.
Overall, this is an excellent beginner grinder for coffee drinkers who want to brew espresso and filtered coffee.
You'll also find this grinder our our best grinders for cold brew list!
Pros
Works well with espresso and filtered coffee
Easy to clean
1-year warranty
Cons
We earn a commission if you make a purchase, at no additional cost to you.
Bodum's Bistro Premium grinder can't grind espresso like the Encore. But it's cheaper, sleek, and has the added bonus of a timer.
The Bistro Premium uses stainless steel conical burrs with only 12 step-adjustments compared to the Encore's 40.
Espresso drinkers would do well to pair the Premium with a pressurized portafilter. It doesn't have enough torque to grind fine enough for traditional espresso.
This is a time-efficient grinder. The Premium grinds at 750 RPM. But with speed comes static electricity, which can cause more of a mess at grind time.
And though the Bistro Premium comes with a timer, it can only grind for 20 seconds at a time. So you may have to grind many times if you're grinding larger batches.
When it comes to coarse grinds, the grind is less uniform. With these considerations in mind, the Bistro is best for filtered coffee.
If you want to add a pop of color to your kitchen, you don't have to stick with the standard black. The premium comes in red and white as well.
Last but not least, the Bistro's catch-bin is classy! It's glass instead of typical plastic, and the rubber casing strip makes it easy to grip.
The Bistro is another excellent, entry-level grinder for folks brewing filtered coffee or using a pressurized portafilter for espresso.
Pros
Timer function
Low-static
Fast
Best for filtered coffee
Cons
Pressurized portafilter only
Only 12 grind settings
Only grinds for 20 seconds at a time
Capresso Infinity Conical Burr Grinder
Commercial-grade, solid steel conical burrs with advanced cutting design
From ultrafine Turkish to French Press coarse and everything in between
Gear reduction motor grinds slow with reduced noise and little static build-up
8.8 ounce bean container and 4 ounce ground coffee container
Removable upper burr allows access for easy cleaning
We earn a commission if you make a purchase, at no additional cost to you.
The Capresso Infinity, like the Bistro Premium, is a 12-step grinder with stainless steel conical burrs. It's 2nd best on espresso, after the Encore. It may be the best bang for your buck under $100.
Though it's the least stylish burr grinder on this list, the Capresso makes up for its awkward stature with its use of high-quality parts.
The housing is heavy-duty zinc die-cast. This means it's more sturdy than many grinders that rely on plastic to stay cheap.
All burr grinders are loud, but a heavy-duty structure can help with noise reduction.
The Capresso is a wider machine that takes up a little extra counter space. But the hopper holds more coffee than the Bistro or the Encore, at 8.8 ounces.
These burrs spin at a rate of less than 450 RPM. This is great because it creates less static and heat in the machine, but it also means you need to wait a little longer for your dose to grind.
The Capresso has higher retention, meaning it can hold onto some coffee each time you grind. This creates the added step of purging your grinder by running a couple of preliminary beans through the machine first. This way, you get rid of the older coffee sitting in the chute instead of drinking it.
The Capresso is an excellent option if durability and fine-grinding are your priorities. It's worth the wait!
Pros
Durable
Good for espresso
Cons
Bodum Bistro Burr Coffee Grinder
Neat, space-saving device that holds up to 220g coffee beans
Adjustable grind with 12 settings, taking your beans from espresso to French press with ease
Clear plastic coffee catcher. Made from stainless steel, plastic, rubber & silicone
The conical burr provides a consistent grind with no sharpening required. It spins slower than a wheel model, making it quieter and less messy
We earn a commission if you make a purchase, at no additional cost to you.
The Bodum Basic is super affordable, fast, and the smallest grinder on this list. Though it offers 12 step-grind settings, it does not measure up to the Capresso or Encore for espresso-quality grinding.
It may be one of the cheapest burr grinders out there. It only weighs 3.5 lbs, and it's a super narrow machine. So if you need something electric but portable and easy to store, this is your grinder due to it's compact size.
Because this machine uses more plastic than its Premium counterpart, there is more of an opportunity for static cling, making it a bit messier.
Because the grind is somewhat inconsistent and doesn't perform well on the finer side, a filtered coffee brew method will be the go-to for this grinder. Namely, pour-over, Aeropress, and automatic drip coffee makers are your best options for for this coffee grinder.
The filter will help reduce the muddiness of the cup. It isn't a perfect grinder, but the Basic will fit well in your kitchen, be easy to transport, and still be a considerable upgrade from a blade grinder.
Pros
Less than $50
Best space-saver
Cons
Not suitable for espresso
Plastic parts create more static
Cuisinart Coffee Grinder
The elegant brushed stainless steel Cuisinart burr mill boasts 18 levels to grind your coffee beans, from ultra-fine to extra-coarse. With an automatic stop, your beans are guaranteed to be consistently ground to the right grade, maximizing the oils, aromas, and flavors for a better cup of coffee. Grind enough coffee to make 4-18 cups, and store any remaining grounds in the chamber.
We earn a commission if you make a purchase, at no additional cost to you.
If your thing is grinding large batches of coffee all at once, the Cuisinart Supreme is a solid choice. It has 18 grind settings, 6 more than the Capresso, or either Bodum grinders. It's the only grinder on this list with pre-set dosing.
To grind coffee in the Supreme, all you have to do is select the number of cups you're planning to brew and then hit the start button.
This means once that amount of coffee grinds through, it stops, which is convenient. Though if you like to customize how much coffee you're grinding at one time per cup, this setting can lead to waste and confusion.
Every day that I grind coffee is different. It might be because I noticed something I could improve upon when sipping the day before, like the brew ratio. Because of this, I prefer to set my own dose by weighing my coffee out each time I grind. If the grinder was going to set the dose for me, I would waste coffee trying to grind the proper amount.
With convenience comes less flexibility in the case of the Supreme.
The grind uniformity isn't perfect, but it meets expectations for this price point. This would not be a good choice for espresso. It's better suited for automatic drip.
It has the standard 8-ounce hopper capacity you would expect. Because of the large catch-bin capacity, you could easily grind most, of the way through your hopper.
But if you're looking to make large batches of drip and willing to mess around with its pre-set cup settings, this will still be a marginal step up from a blade grinder.
Pros
Great for big batches
Less than $60
Cons
High static
Pre-set dosing
What To Look For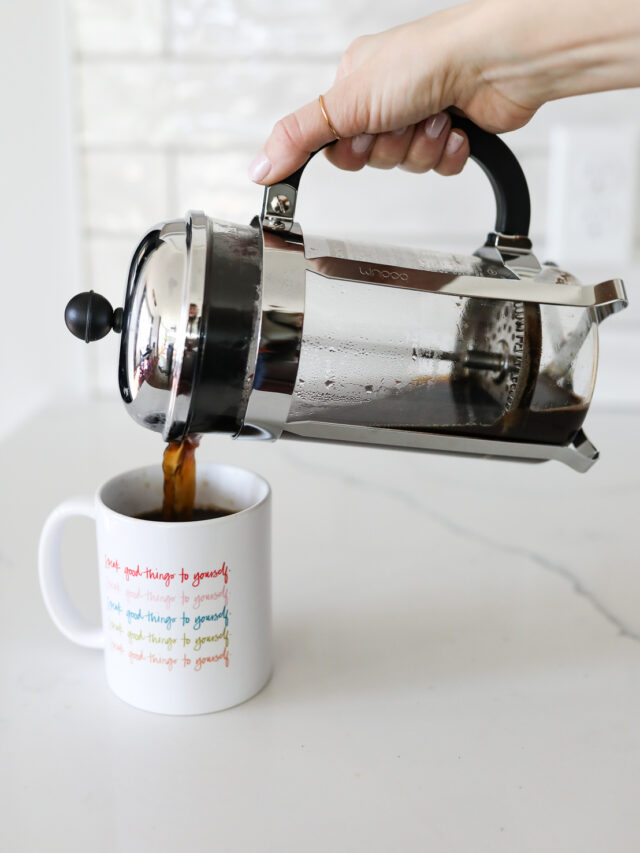 Type
Flat and conical burrs provide a more uniform grind than blade grinders. If you want to create a well-extracted, flavorful cup of coffee, burr grinders are always the way to go.
You also have way more control over burr grinders than you do blades. Blade grinders don't have "settings." You turn them on, and the rest is basically up to fate.
The difference between a conical and flat burr grinder is so subtle that I wouldn't bother worrying about them if you're a beginning home-brewer. But many coffee aficionados will say they prefer one over the other.
Conical burrs rely more on gravity than flat burrs. This results in less coffee retention in the grinder. It also means the engine doesn't have to work quite as hard.
Flat burrs have a reputation for creating the most uniform grind. At the same time, the position of flat burrs in the grinder puts them at a higher risk of heating, which could inadvertently affect your extraction.
Burr grinders will always be more expensive. But if you want to make consistent, tasty coffee, the burr grinder is your only choice.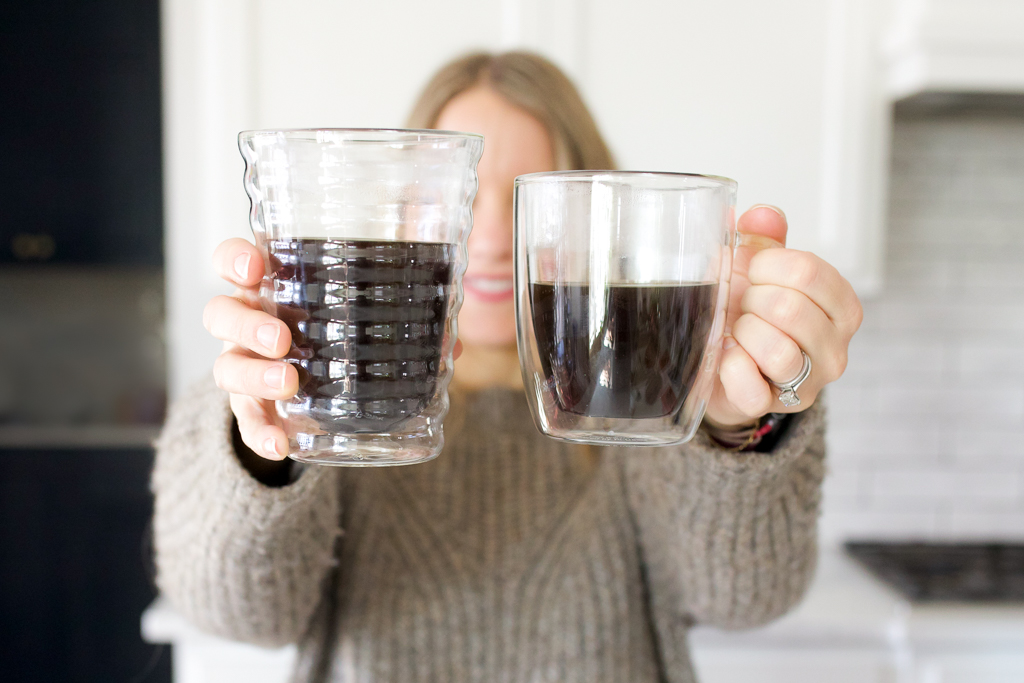 Noise
All grinders are noisy. Burr grinders are the loudest of them all. Grinder noise is rated by decibels (dBs). An average grinder reaches about 90 dB. Many commercial espresso machines reach up to 100dB.
The quietest burr grinders still reach up to 80 dB.
The quieter the grinder, the more money you're going to have to shell out. Manufacturers have to go the extra mile with a burr grinder to keep it quiet. This can mean using more metal and steel in the grinder's body or using rubber to decrease vibrations.
Some argue that conical burrs are quieter than flat, but I have not found actual proof of this.
Blade grinders are not much better in the noise department. They may sound different, less crunchy than a burr grinder, but their motors can still be noisy.
If you need something super silent and you're willing to put in the time, use a manual grinder instead of an electric grinder. These are extremely quiet. You just have to grind the coffee yourself.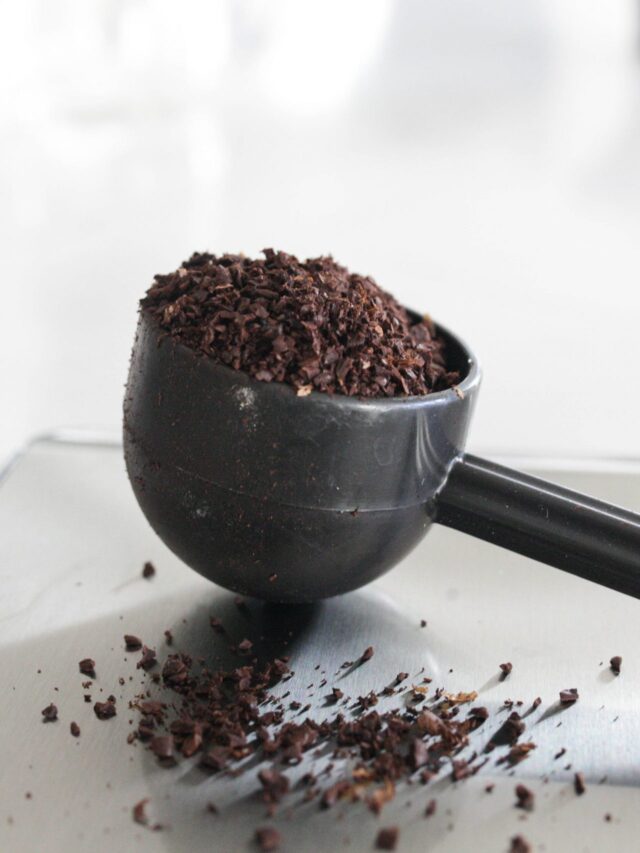 Grind Settings
Grinding coffee always takes repeated trial and error.
This is why baristas show up at ungodly hours in the morning to "dial in" their espresso shots. They must find the right recipe for grind size, dose weight, time, and yield. Every single morning.
The margin for error is a little wider when it comes to filtered coffee and drip. But again, it's still a process. You try different settings and different water-to-coffee ratios to make the perfect cup.
Not all grinders work for all brew methods. Cheaper grinders tend to struggle with espresso because their motors can't work hard enough to crush the coffee super fine.
As you play with your new grinder, keep a small notebook nearby. Record the grind setting you used and your water-to-coffee ratio.
Start with the manufacturer's instructions for different brew methods. For example, the Baratza Encore's grind guide recommends a setting of 20 for Chemex, 18 for an automatic drip coffee maker, 28 for french press, and so on. Make a cup or pot according to your grinder's guide and see how it tastes.
Depending on the age and the type of coffee you're using, the recommended grind-setting might be spot on, or you may need to make adjustments.
If your coffee is over-extracted, it might mean you ground too fine. If it tastes under-extracted, it might mean you ground the coffee too coarse.
Other factors play into extraction as well, like coffee to water ratio. But if you feel like your ratio is right, then it could be your grind setting. Let your palette be your guide.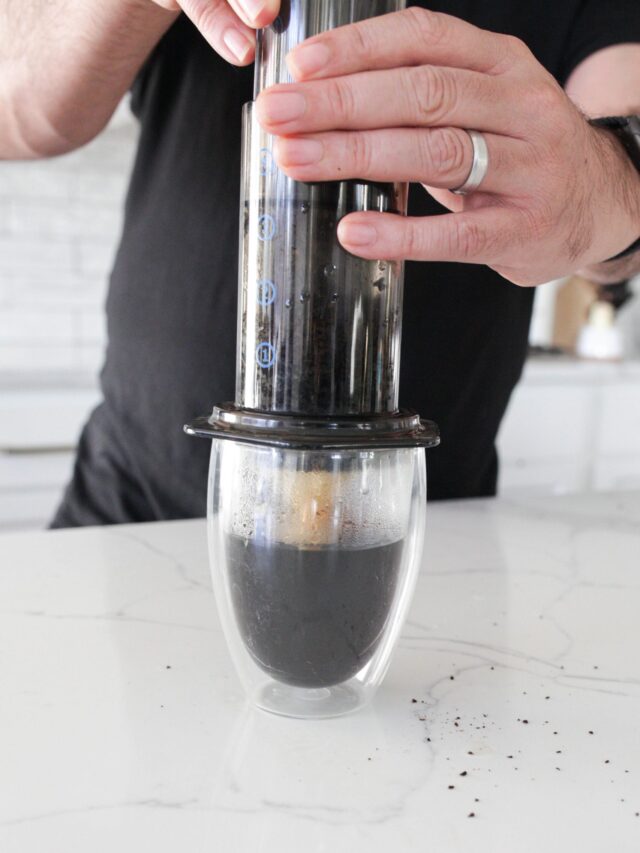 Speed and Capacity
Some grinders have built-in timers, so you don't forget to turn them off or over-grind the beans in your hopper.
A "batch" in industry terms refers to a large amount of brewed coffee. For example, one 8-cup carafe of drip coffee is often called a "batch."
All the grinders on this list have 8-ounce hoppers. This doesn't mean you can always grind up to 8-ounces of coffee at a time. If your grinder stays on and grinds continuously, the size of the catch bin can limit how much you can grind at one time. You don't want to overflow the catch bin and clog your machine.
Other grinders only grind one dose at a time. This means they won't have a large hopper, if they have a hopper at all. These are better for espresso or making 1-2 cups of brewed coffee daily.
Some grinders have built-in timers so you don't forget to turn them off or over-grind the beans in your hopper. If you want to grind large batches of coffee for travel or make full carafes in the morning, double check that the grinder won't shut off mid-grind.
Size
More affordable grinders tend to run lighter because they are made with more lightweight materials. Plastic, glass, etc. Grinder weight usually comes from the motor. Most manufacturers offer the dimensions of the grinder in "weight x height x diameter" so you can measure before you buy.
The grinders on this list are all under 8 pounds, making them easy to lift. Some are on the taller side, which can limit their storage space to high shelves. Unless you remove the hopper, you might have to keep the grinder on an open counter or find a taller shelf to store it under.
Durability
Coffee grinders can burn out for many reasons. One of the most common is that the coffee oils and particles clog up the machine. This can lead to the motor slowing down, and the issues spiral from there.
Dark roast coffees are super oily. If you drink dark roast, you may need to clean your grinder more often as the oil contributes to faster build-up in the machine.
High-quality burrs can cost as little as $40, and some manufacturers will replace them for you. If you only go through 1 pound of coffee per week on average, your burrs could last up to 10 years.
Unless you're grinding multiple pounds of coffee weekly, you shouldn't have to replace the burrs more than once a year.
Fortunately, you can prolong the occurrence of burr replacement or machine breakdown with regular maintenance and machine care. It's simple enough to do on your own and can add literal years to the lifespan of a grinder.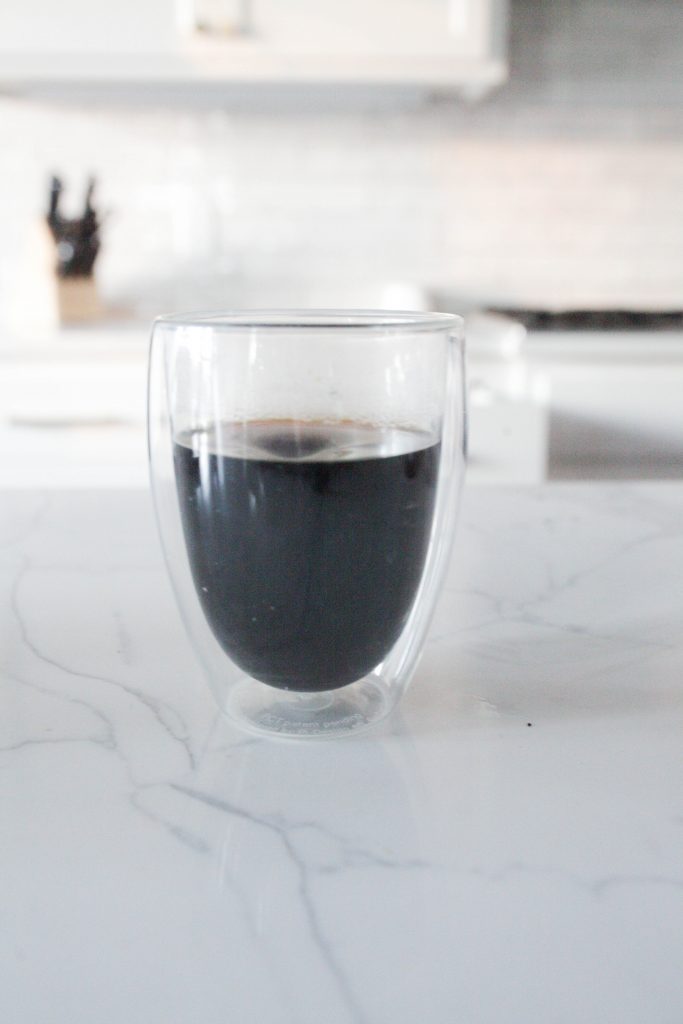 Cost
Low-end grinders are going to be less consistent in their overall grind uniformity. Their parts can wear out faster.
Mid-range to high-end grinders might be more stylish, have built-in timers or scales, and come with more grind settings to fine-tune your grind size. They will usually have higher ground uniformity across settings and less coffee retention.
A high-end grinder is going to achieve uniformity across all grind settings, from super-fine all the way to French press. They're usually heavier because they're built with more durable materials. More metals and less plastic. They might include near-infinite grind settings, so you can make many tiny adjustments to get the grind just right.
A mid-range grinder is an excellent investment. Unless coffee experimentation is your number one hobby, or you plan to compete in SCA competitions, spending $400 or more on a grinder simply isn't necessary.
So Which One Should You Buy?
Our top pick for the best budget grinder is the Baratza Encore. I recommend that over any other budget burr grinder.
It performs well on all grind settings, and provides flexibility for different brew methods without losing quality.
They are easy to clean and maintain. If you go through a pound of coffee a week, it's possible to keep your burrs for up to ten years.
Though the catch bin creates static, the parts of this machine are easy to clean. What you lose in sound and mess is easily made up for in the grind's ease of adjustment and grind consistency.
It's a great, entry-level grinder for those looking to improve their cup quality and experiment with different brew methods. I would say it's the best budget coffee grinder!
FAQ
What is the difference between a cheap and an expensive coffee grinder?
Cheap grinders do not grind coffee consistently, which makes it hard to achieve quality extraction. They tend to lack the motor power necessary for a fine grind, like for an espresso machine. More expensive models will provide a consistent grind and offer more settings for different brewing methods. They're also built with more durable parts and tend to have much longer lifespans. 
How often should you replace a coffee grinder?
You shouldn't have to replace a coffee grinder often. If the grinder is well maintained, the grinder itself can last years.
If you start to notice the flavor of your coffee change, or the speed of the grinder, it might mean you need to clean your machine or replace your burrs. 
Burrs are often available directly from the manufacturer, and YouTube has some great tutorials on replacing them yourself. They're also a lot cheaper than a brand-new grinder. 
But fear not. Unless you grind multiple pounds of coffee daily, you should not worry about burr replacement more than once a year.
Are burr coffee grinders better than blade coffee grinders?
Yes, burr coffee grinders are better than blade coffee grinders. Burr grinders are consistent and effective. Coffee professionals will always maintain that burr is superior to blade. 
Burr grinders are also more durable and offer a wide range of grind possibilities for different brewing methods. 
Blade grinders offer no control or uniformity. They are useful if you stick to filtered coffee and are not concerned about consistency or flavor quality. Otherwise, they make excellent spice or flour grinders.