If you're a lover of coffee, you know that a good coffee maker is key to making a delicious morning brew that you just can't wait to jump out of bed for. OXO Brew recently launched their OXO Brew 8-Cup Coffee Maker so let's review it!
We've been and OXO Brew family for years. We had their 12 cup coffee maker up until receiving their new product.
I'll be honest. We drink a LOT of coffee. (So much so that we have a coffee blog haha!) We were pretty concerned about moving from a 12 cup coffee maker to an 8 cup. Especially one that didn't have a timer.
But we wanted to try it out and give it a shot so we did! And let me tell you…a year+ later and we are SO happy with our coffee maker!
Let's get into it.
OXO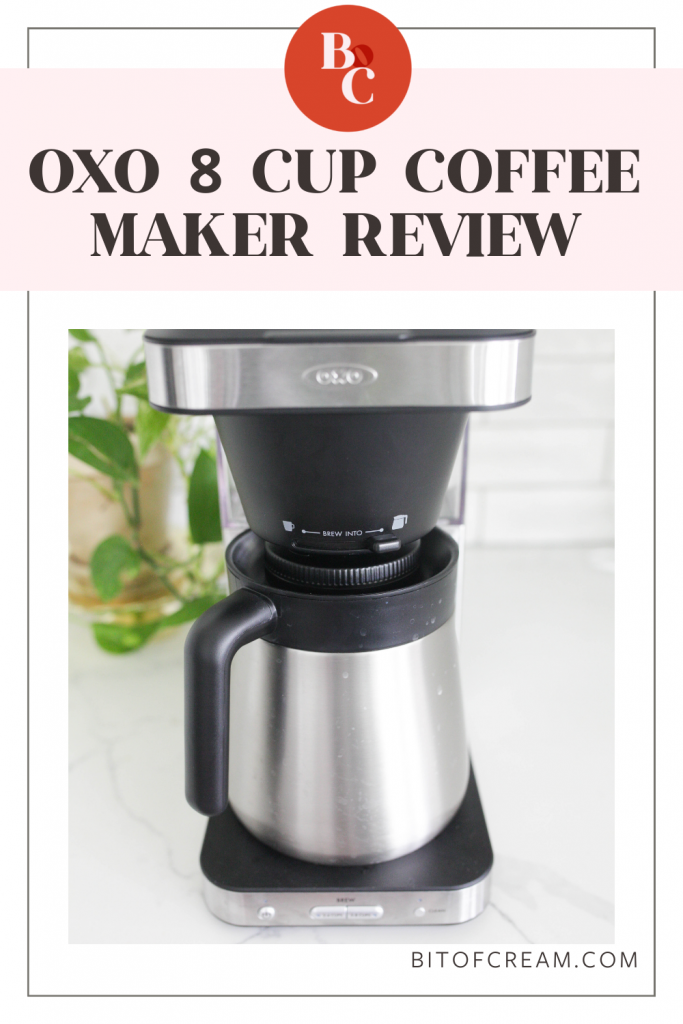 Bit of Cream is a participant in the Amazon Services LLC Associates Program, an affiliate advertising program designed to provide a means for sites to earn advertising fees by advertising and linking to Amazon.com. As an Amazon Associate we earn from qualifying purchases.
First, a bit about OXO the brand. We are certain that you have heard of the brand OXO. They have everything from home appliances like our coffee maker to organizational products to utensils!
They've been around for a long time and are really good at what they do.
OXO was started by a father son team in New York City Sam and John Farber. They actually founded OXO after Sam's wife got arthritis and started to have trouble cooking and cleaning. Sam (and John) started designing tools to help her!
OXO Brew Features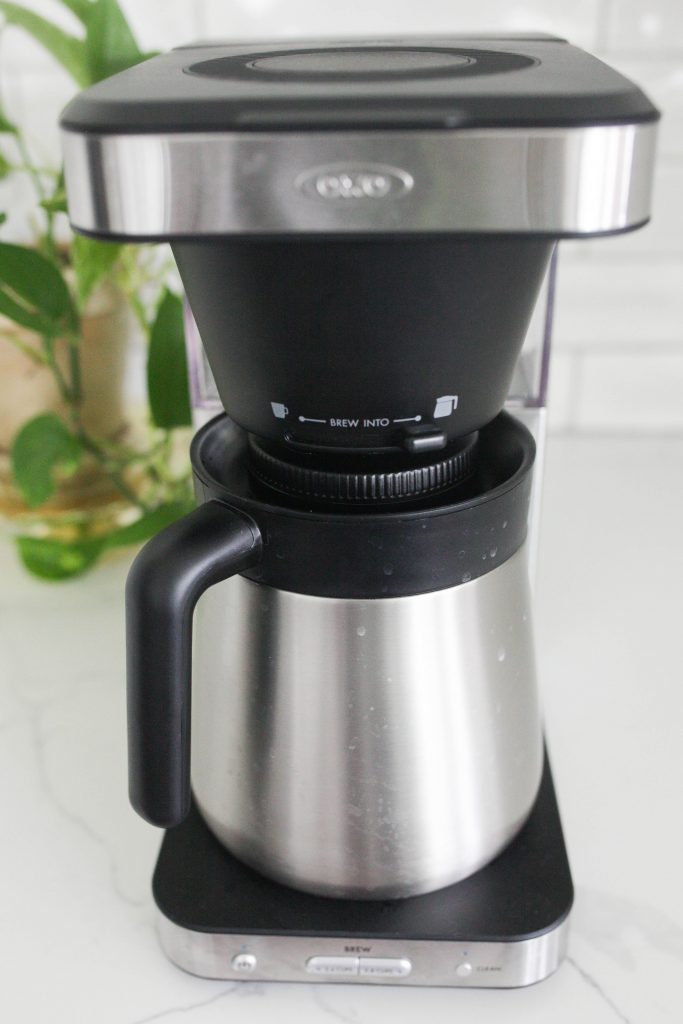 1. Rainmaker Shower Head
The OXO 8-cup has a rainmaker shower head method which evenly distributes the water over the grounds. This helps all of your grounds to get evenly saturated with water versus just one spot.
2. BetterBrew™ Precision
The BetterBrew controls water temperature, water volume and brew time.
3. Double-Wall, Vacuum-Insulated Thermal Carafe
Nobody likes cold coffee! One of the worst things about our last coffee maker was the carafe. The OXO 8-cup has a double walled, vacuum insulated thermal carafe to keep your coffee hot longer. You also don't need to worry about opening up the lid before pouring, all you need to do is pour!
4. Single Serve Capability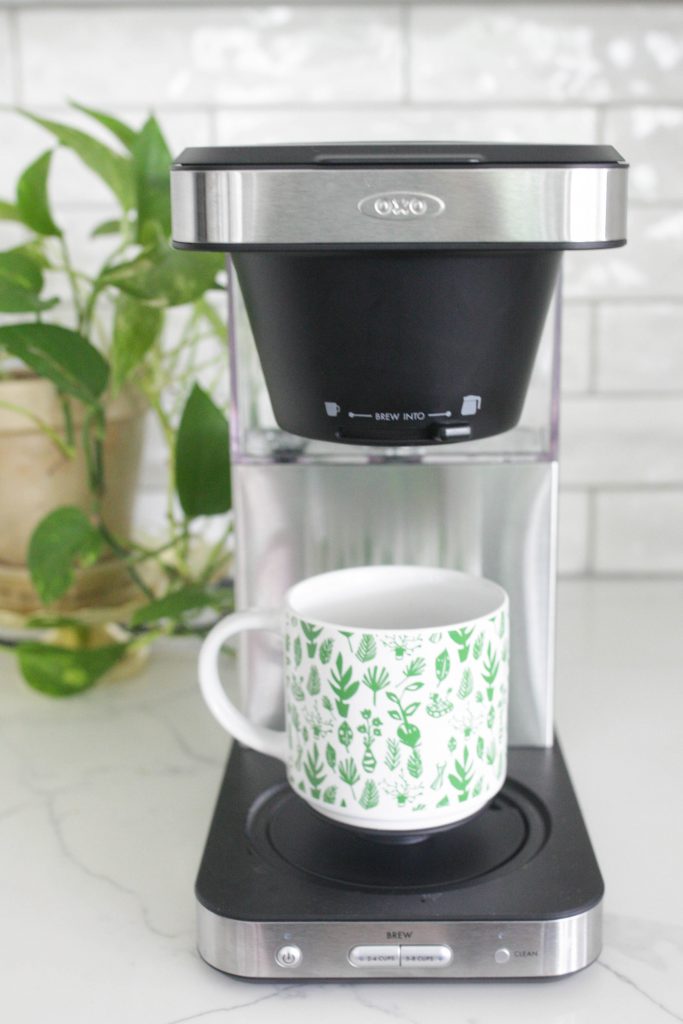 If you want an afternoon cup of coffee or just want to make your morning cup to go in a travel mug, all you need to do is flip the bottom well cover to elevate your shorter mug so there's no spilling.
There's even a smaller filter accessory to make it easier to make a single cup of coffee.
5. Specialty Coffee Association certified
This coffee maker is certified by the Specialty Coffee Association (SCA). This is a rigorous test that is given for meeting home brewing standards.
OXO Brew 8-Cup Coffee Maker Review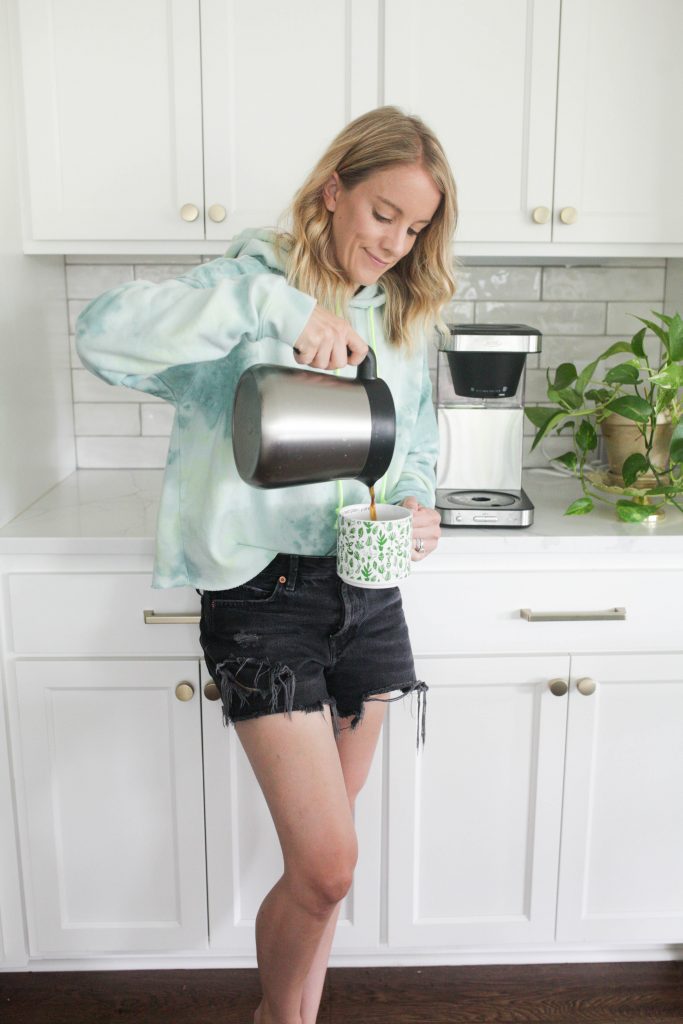 As someone who loves coffee and has used quite a few different coffeemakers in my day, the OXO Brew 8-Cup is truly one of the best I've used!
First up, it's incredibly easy to use. It brews fast yet still brews delicious, strong coffee with no hint of bitterness. From the first brew to this morning's brew, we haven't had to try different variations of water/grounds/etc to have a better brew since it's been amazing since day 1!
Having options for single serving or a full pot is perfect for families like ours. We will always go through one full pot of coffee and often times one of us wants an afternoon cup of coffee. Now we can simply make a cup of coffee in the cup we want to drink it using the removable well cover which allows you to use a short mug or tall mug for single serve brews.
It's also super sleek and compact and looks great on our counter! It's makes efficient use of your counter space so this is perfect for smaller kitchens.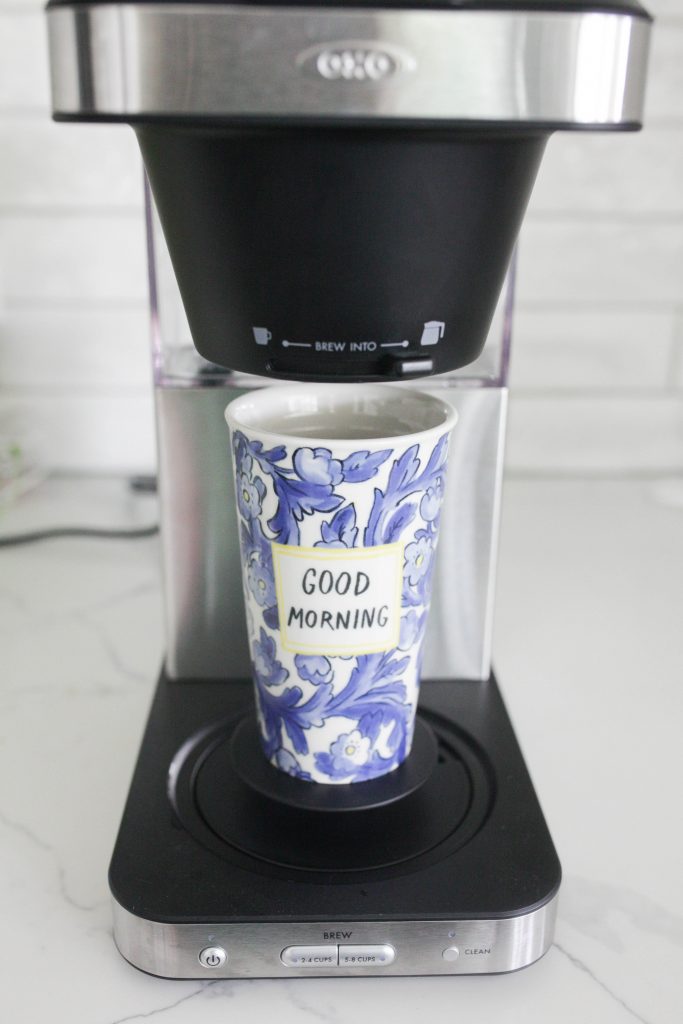 Nobody likes cold coffee! This carafe has a brew-through, pour-through lid that keeps your coffee hot but allows you to easily pour your coffee out of it. We've dealt with other coffeemakers that are either super hard to pour out of or don't keep your coffee warm so this carafe is perfection.
OXO Brew 8-Cup Coffee Maker Pros
Brews a full 8 cup pot in under 8 minutes
Compact, sleek look
Can brew a single cup or a full pot
Easy to pour carafe that keeps coffee hot
Makes incredible coffee!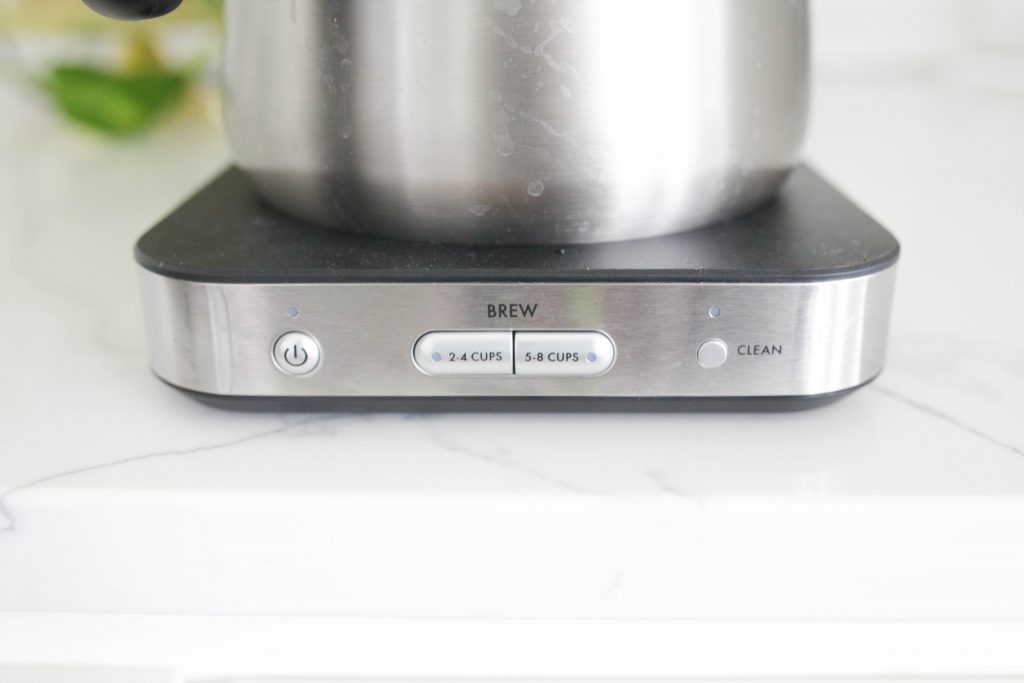 OXO Brew 8-Cup Coffee Maker Cons
The only negative I can think of is that it doesn't have a timer but since it brews so quickly this isn't even an issue!
Overall, the OXO Brew 8-Cup Coffee Maker is a great drip coffee maker that no only looks great but makes great coffee!