Baratza is well known for its high-quality coffee grinders in a wide range of price points. However, with so many options for burr grinders, it can be hard to decide which one to invest in.
Today, I'll compare their bestselling Encore & Virtuoso+ conical burr grinders. Both are great home-use machines.
In this article, you'll learn the common functions found in both machines and the key differences that set them apart. By the end, you should get a clear picture of which one is best for your situation.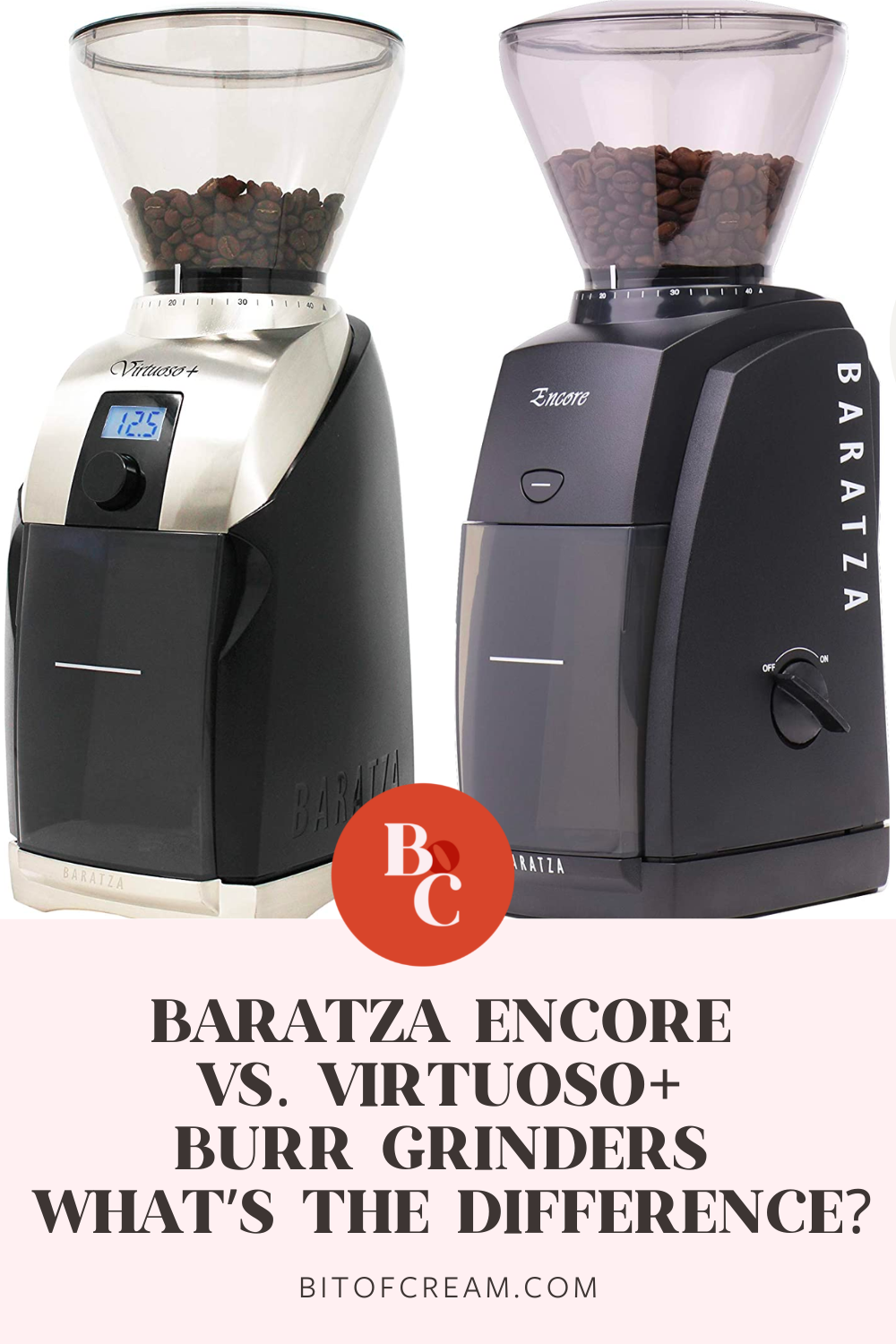 This post includes affiliate links.
Pros:

- 8oz bean hopper

- Stainless steel conical burrs

- 1-year warranty

- Budget friendly

Pros:

- 8oz bean hopper

- Stainless steel conical burrs

- 1-year warranty

- Quiet grind

- Grinding timer

Cons:

- Louder grind

- No grinding timer
Pros:
- 8oz bean hopper

- Stainless steel conical burrs

- 1-year warranty

- Budget friendly
Cons:
- Louder grind

- No grinding timer
Pros:
- 8oz bean hopper

- Stainless steel conical burrs

- 1-year warranty

- Quiet grind

- Grinding timer
Similarities
The Baratza Encore and Virtuoso+ are designed as entry-level burr grinders.
You should know that there are more sophisticated grinders on the market, but the cost of a more precise machine may greatly stretch your budget.
Baratza does a great job of providing value for your money.
Both of these grinders have 40 grind size settings, ranging from fine to coarse. Both are built using 40 mm stainless steel conical burrs. And there's an automatic grind button on each machine.
These machines aren't the best option if you're primarily an espresso drinker. The fine-grind precision isn't there, and they don't have a convenient auto-measure feature. But either grinder will do everything you need for drip, pour-over, French Press, and other manual brew methods.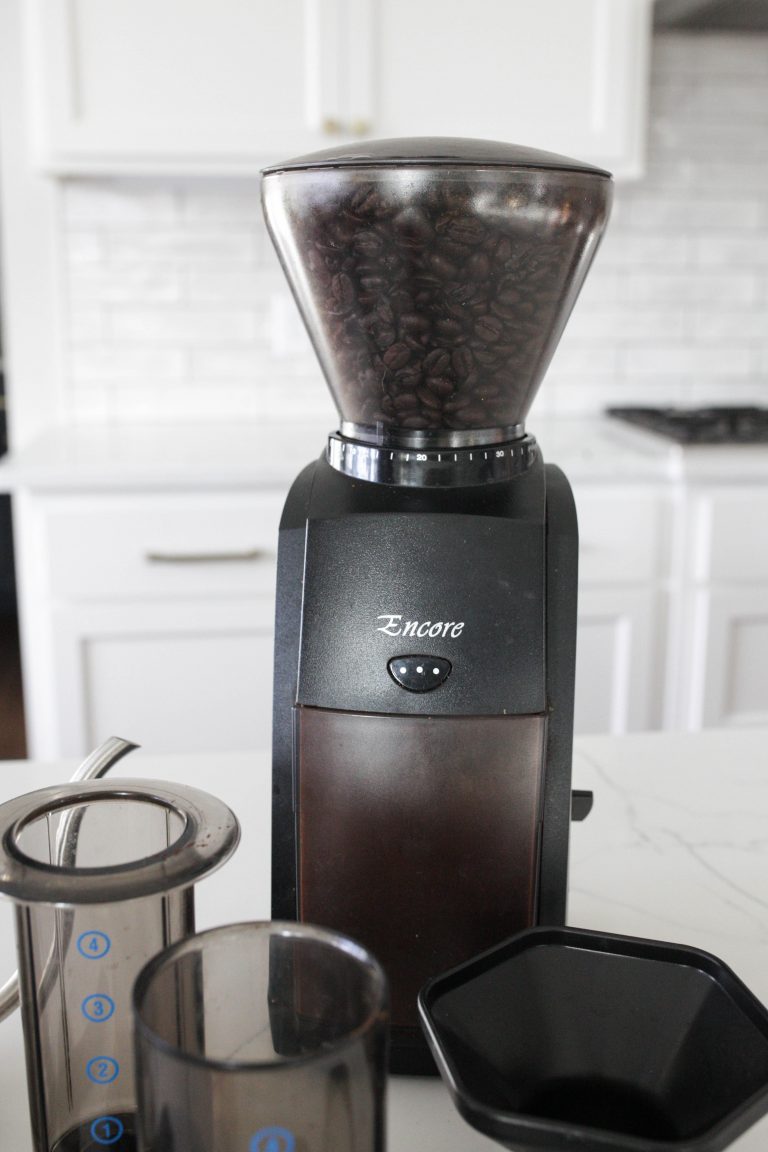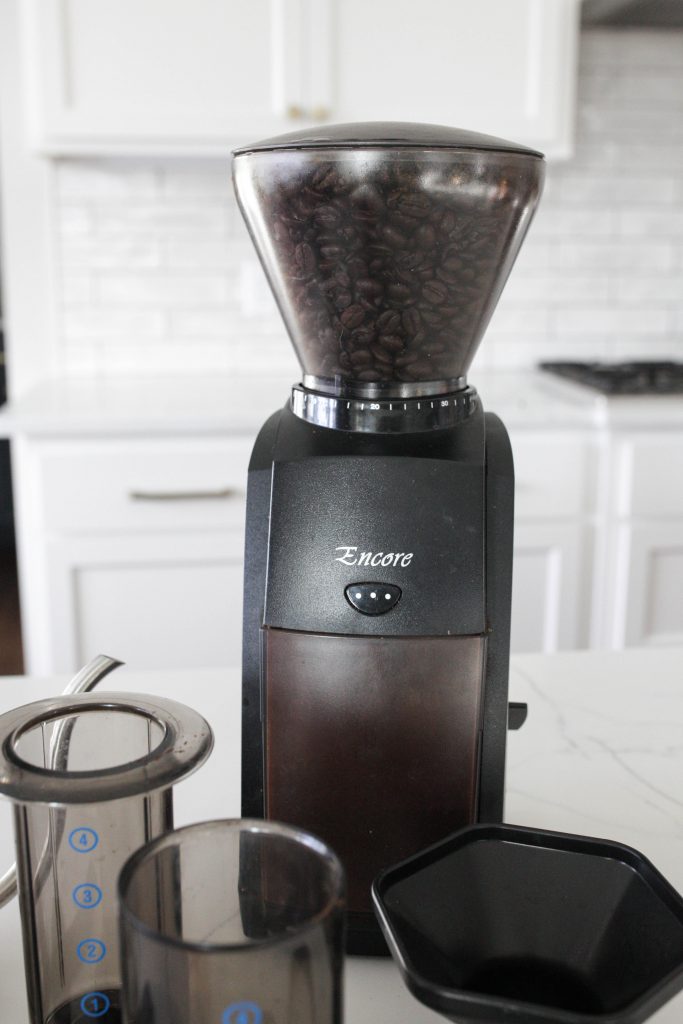 Both machines are similar in size, with an 8oz bean hopper. The 5.1oz ground catch container is made from UV-resistant plastic.
The stainless steel conical burrs are durable and will remain sharp for years. And the UV-resistant plastic further extends your device's lifespan. In addition, the plastic is likely to warp or become brittle or chalky over time.
Both grinders are also easy to deconstruct, so you don't need special tools to clean your machine or replace parts. This is more important than you might expect.
And you'll get a 1-year warranty on both products.
Differences
Burr
Burr style is a meaningful difference between these models.
The Virtuoso+ features an M2 burr, while the Encore features an M3 burr.
The M2 burr's improved shape gives a more even and consistent grind than the M3. And along with consistency comes the ability to achieve even finer grinds than the M3 is capable of.
So, while the M3 burr will get the job done for most coffee grinding needs, the Virtuoso+ beats out the Encore when it comes to finely ground espresso.
Grind Settings
The difference in burr design means that you'll get a unique grind range for each machine.
The Virtuoso+ with the M2 conical burrs can reach a range of grind sizes from 200 to 1400 microns.
The Encore with the M3 conical burrs can produce grinds that range between 250 microns to 1200 microns.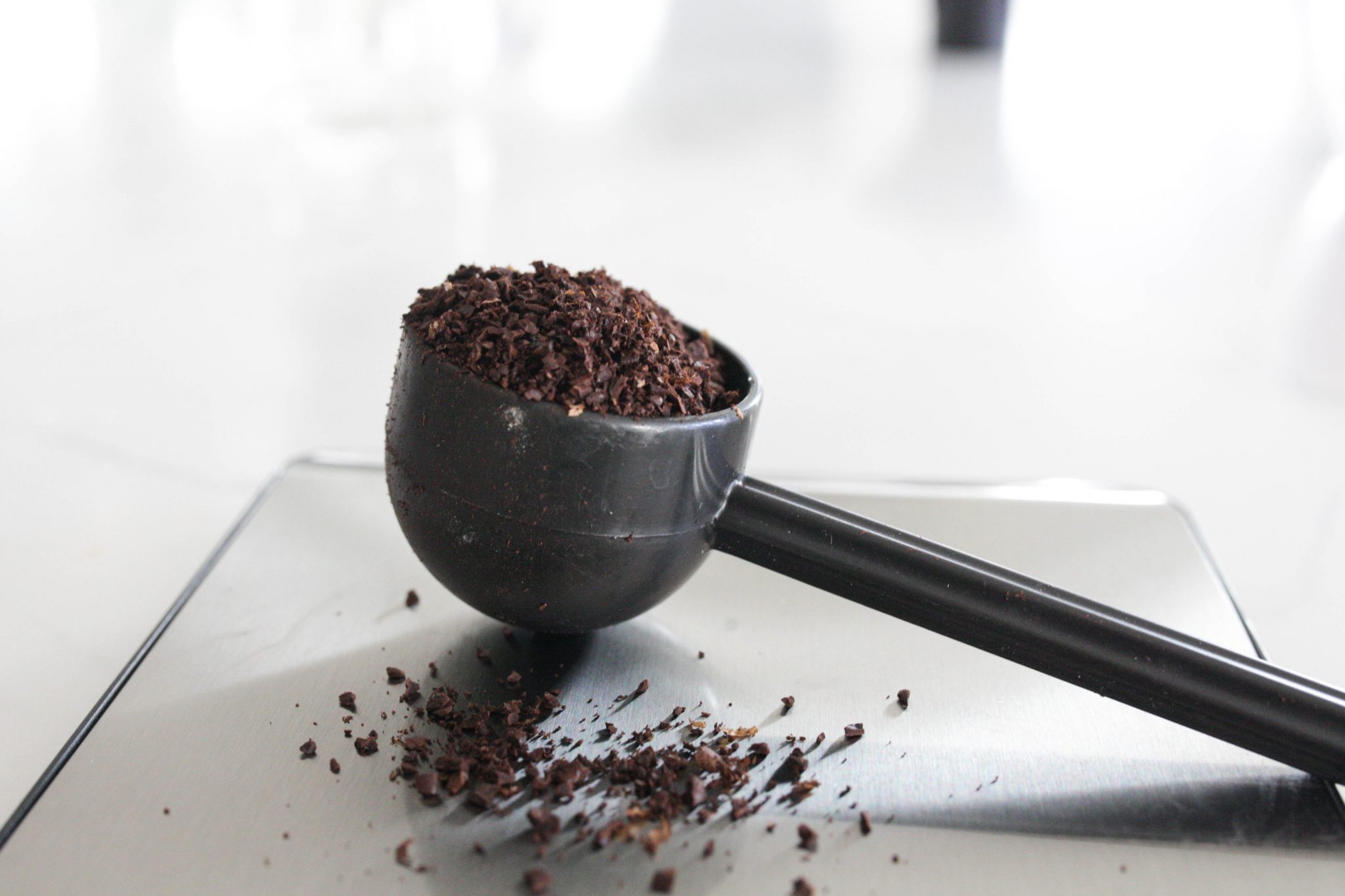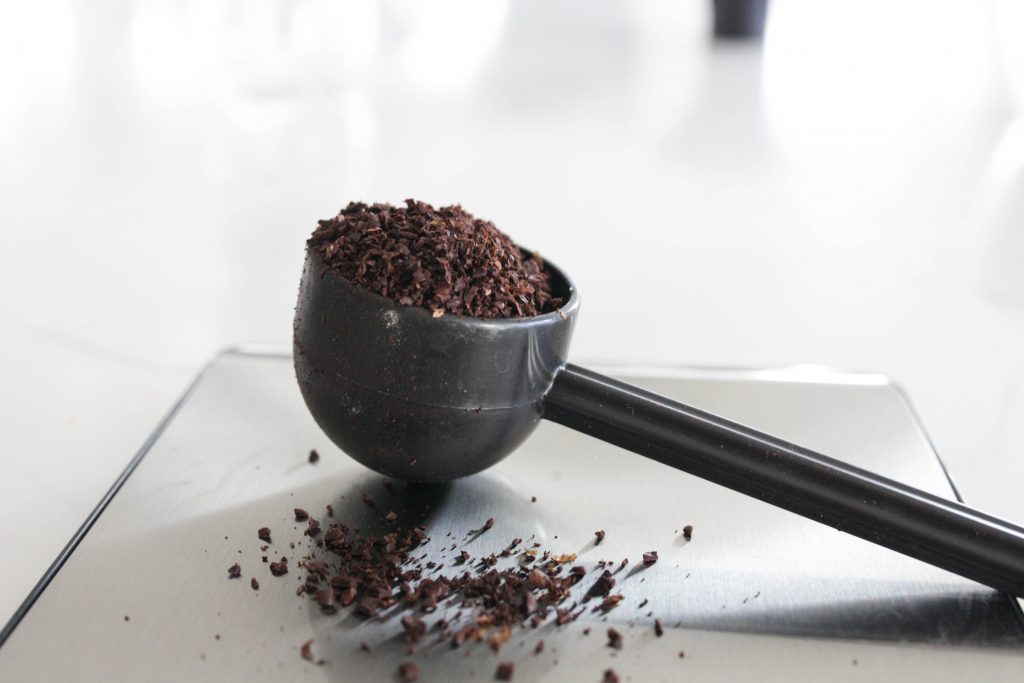 With the Virtuoso+, you'll have more accuracy, variability, and control over how coarse or fine you'd like your coffee to be.
However, you can get away with the Encore's capabilities if you mostly drink drip or pour-over coffee. Precision isn't as essential for those brewing methods.
Speed
When comparing both machines, it's evident that the Virtuoso+ grinds more quickly at 500 RPM. At this speed, the Virtuoso+ can grind 1.5g – 2.4g of coffee per second.
On the other hand, the Encore grinds at 450 RPM and will produce 0.8g – 1.1g of grounds per second.
The difference might be nominal to some, but the Virtuoso+'s speed is optimal for reducing heat, which can affect bean quality, and noise, which can affect the overall user experience. Either way, both machines' speeds ensure that the beans feed smoothly into the burrs.
Noise
The Virtuoso+ weighs about 1lb more than the Encore machine. With the Virtuoso+ clocking in at 8lbs and the Encore at 7lbs, the extra weight means the Virtuoso+ makes less noise. Plus, the M2 burrs add to its ability to dampen the grinding sound.
Grinders are by no means quiet, and both will make noise. But the Virtuoso+ is just a little bit quieter.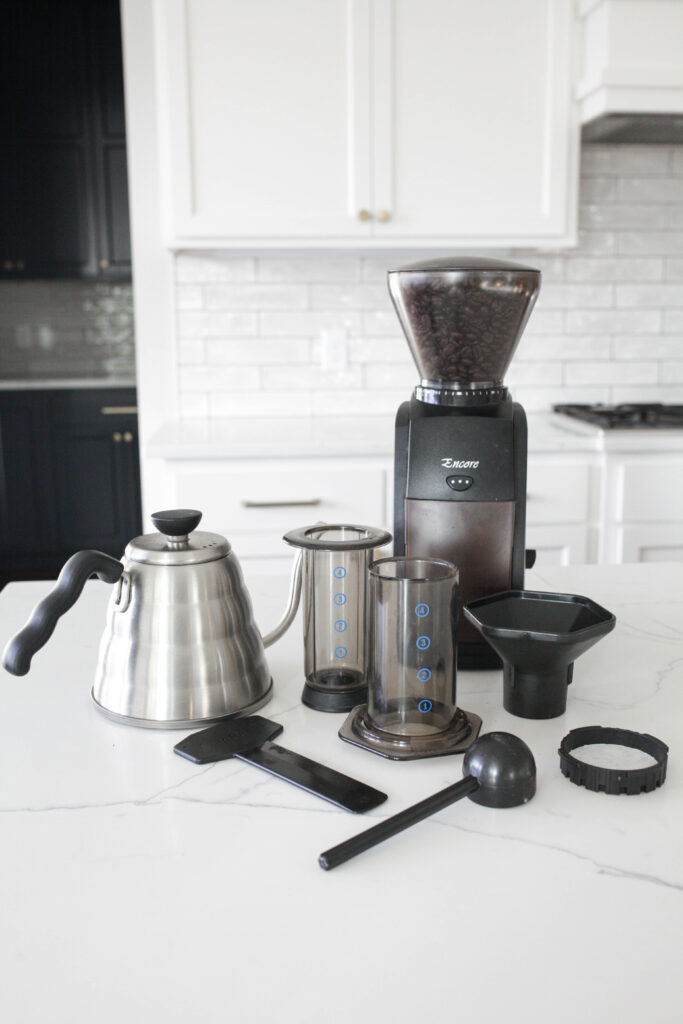 Timer
The Virtuoso+ features a grinding timer, which is extremely convenient because you can turn the knob to set the timer and walk away.
On the other hand, the Encore machine requires you to either manually hold down the grind button or turn the switch on the side to the "on" position. Therefore, you'll need to stay close by to switch the machine off manually. Otherwise, it will continue to run.
Materials & Appearance
When it comes to appearance, your personal preference plays a key role.
The Virtuoso+ looks like a higher-end machine with its brushed stainless steel faceplate and base and an LCD interface on the front.
The Encore's appearance is primarily black or white plastic, with a single grind button on the front. It's not as flashy on the counter as the Virtuoso+, but both machines will get the job done and have you sipping caffeine in no time.
Price
The Encore machine is priced lower than the Virtuoso+. This is because it doesn't have all of the bells and whistles that the upgraded Virtuoso+ features.
However, in the end, the Encore is still an excellent quality burr grinder. It can produce a wide range of grinds and is a perfect device for most coffee drinkers. This would win "best overall" in a lineup because of its flexibility, reliability, and price for the quality.
The similarities between the Encore and Virtuoso+ are more significant than their few differences. You'll have to be a little more hands-on with the Encore grinder, but you can't beat this machine for the price.
My Recommendation
The bottom line is that both the Virtuoso+ and Encore burr grinders are spectacular entry-level grinders. Even more so when you consider their affordable price points compared to other brands and models.
Both machines feature quality materials, are intuitive, easy to clean, and will last a long time, even with daily use.
The Encore is best if you're looking for a budget-friendly but great-quality grinder. You won't get some of the flashier features, like an LCD screen and timer. But, in the end, it still produces fresh coffee grounds for a delicious cup of joe.
In addition, it has the capability of producing grind sizes that range from espresso to French Press.
Still, if you're a serious espresso aficionado, you may want to splurge for a machine that can produce more consistently fine grounds.
The Virtuoso+ is best if you're primarily an espresso drinker who needs reliable and consistent finely ground beans. The timer is convenient, it's less noisy, and it will deliver accurate grounds quickly.
If you value a flashier appearance for a device that'll live on your kitchen counter, this is a great device to choose. It looks like a high-end appliance and is essentially an upgraded version of the Encore.
Looking for more coffee gear recommendations? Check out these related posts!