When the sun is shining, and the heat is on, there's no better way to beat the summer heat than with a refreshing iced coffee. And when it comes to iced coffee, Starbucks knows how to deliver a cool and invigorating experience!
With their vast array of delicious flavors and combinations, choosing the perfect iced coffee can be an adventure in itself.
Join us on a caffeinated journey as we explore the 19 best iced coffee drinks at Starbucks, each one guaranteed to bring a smile to your face and a refreshing kick to your day!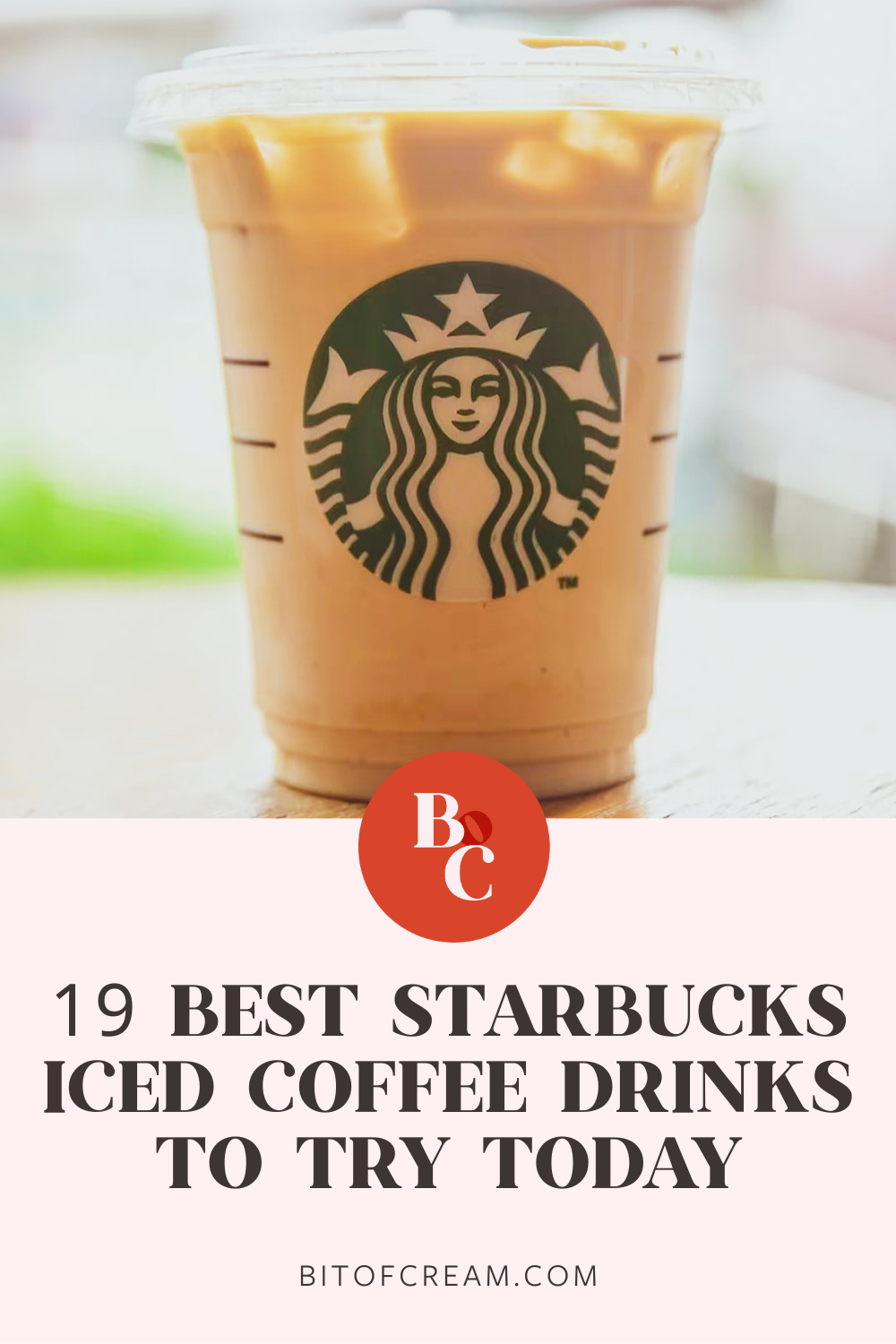 Classic Iced Coffee Drinks from Starbucks
1. Classic Iced Coffee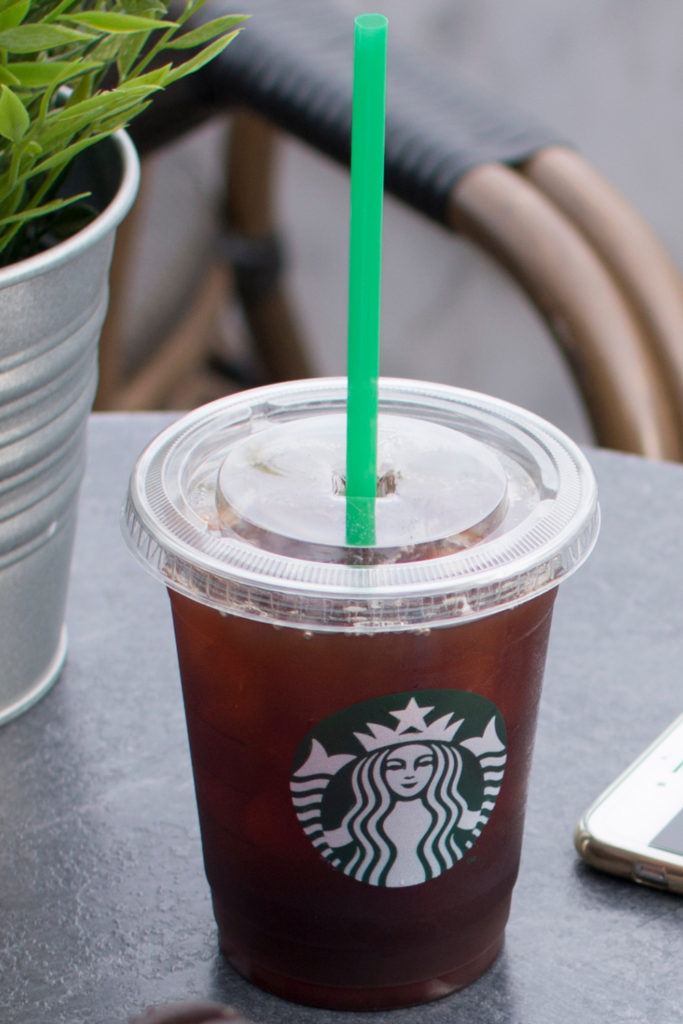 One of the original and arguably the best Starbucks drinks, the one that started it all. Starbucks' traditional iced coffee is a simple yet satisfying choice.
With its smooth, bold flavor and lightly sweetened finish, it's a timeless go-to for those seeking a straightforward caffeine fix.
2. Vanilla Sweet Cream Cold Brew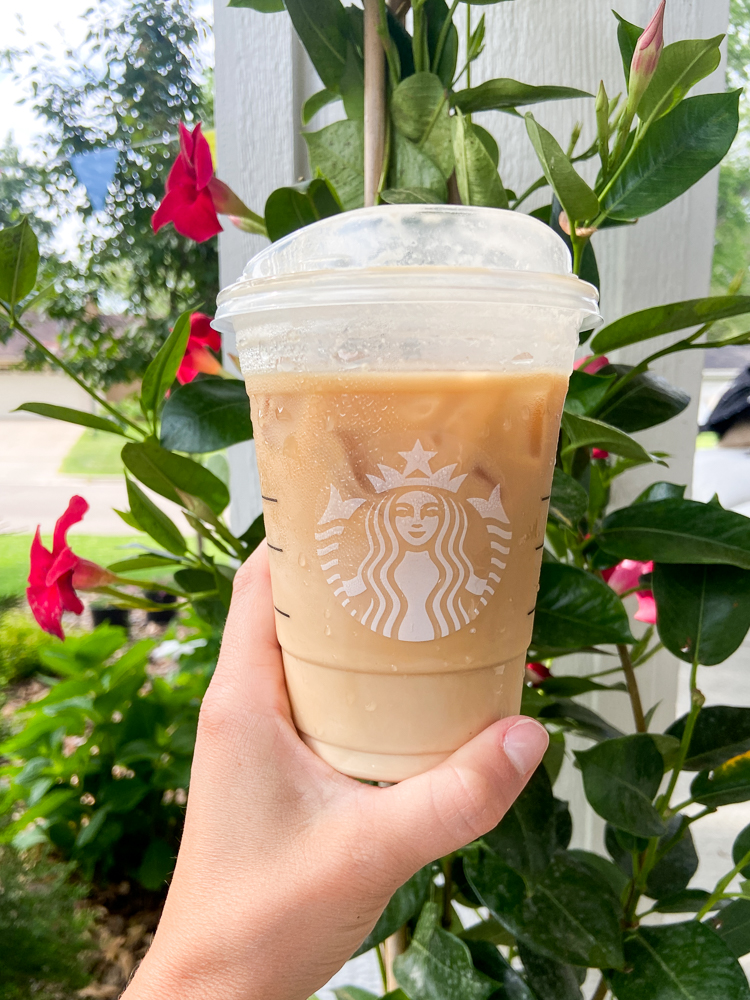 Take your taste buds on a sweet drink journey with this delightful creation. Starbucks' Cold Brew coffee meets velvety vanilla sweet cream for a rich and refreshing sip that's guaranteed to make you smile.
This drink is not overly sweet and the perfect blend of coffee and cream! If you're some who likes cream in their coffee like me, but doesn't want something too sweet – try this one!
3. Iced Caramel Macchiato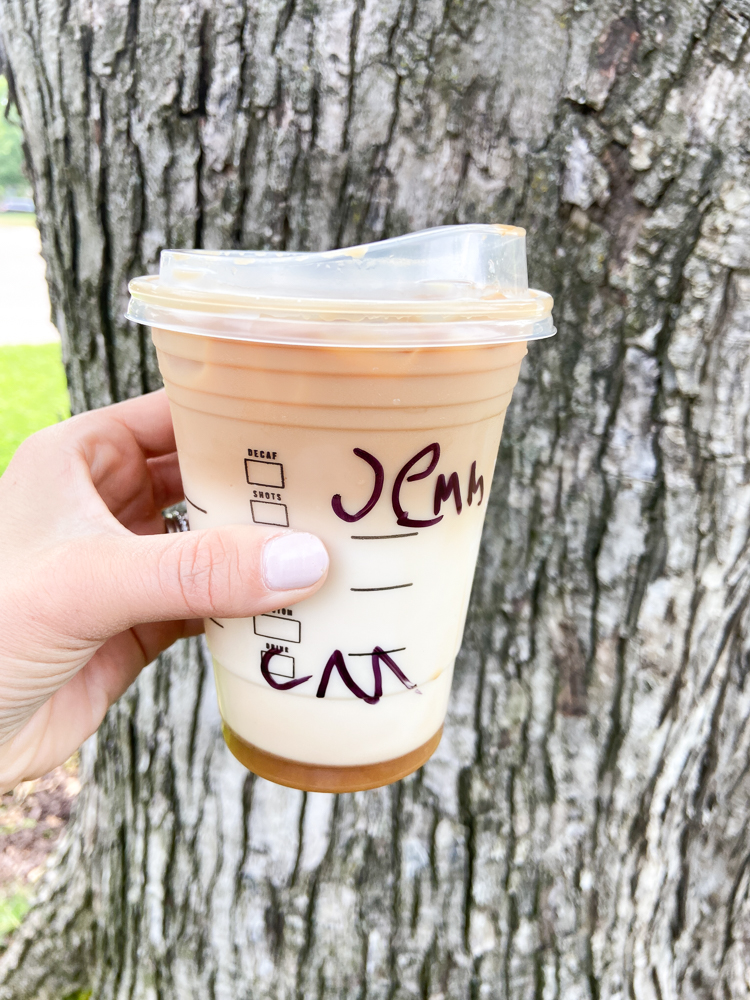 Love espresso drinks? Us too! Indulge in the perfect balance of sweetness and espresso kick with the iced version of this beloved Starbucks classic.
Vanilla syrup, whole milk, bold espresso, and a caramel drizzle combine to create a caramel lover's dream.
Just a note – since it's a cold drink the caramel doesn't mix in very well. It mostly just stays on the bottom. It still has that caramel taste but there will a good amount of caramel at the end of your drink!
4. Iced White Chocolate Mocha
Calling all chocolate enthusiasts! This heavenly concoction features white chocolate sauce, a shot of espresso, milk, and whipped cream, all poured over ice for a blissful sip that will satisfy your sweet tooth.
5. Nitro Cold Brew
Buckle up and get ready for a smooth and velvety ride. Starbucks' Nitro Cold Brew, infused with nitrogen for a creamy texture, offers a pure coffee experience like no other. It's the perfect pick-me-up when you need a jolt of caffeine.
6. Iced Cinnamon Dolce Latte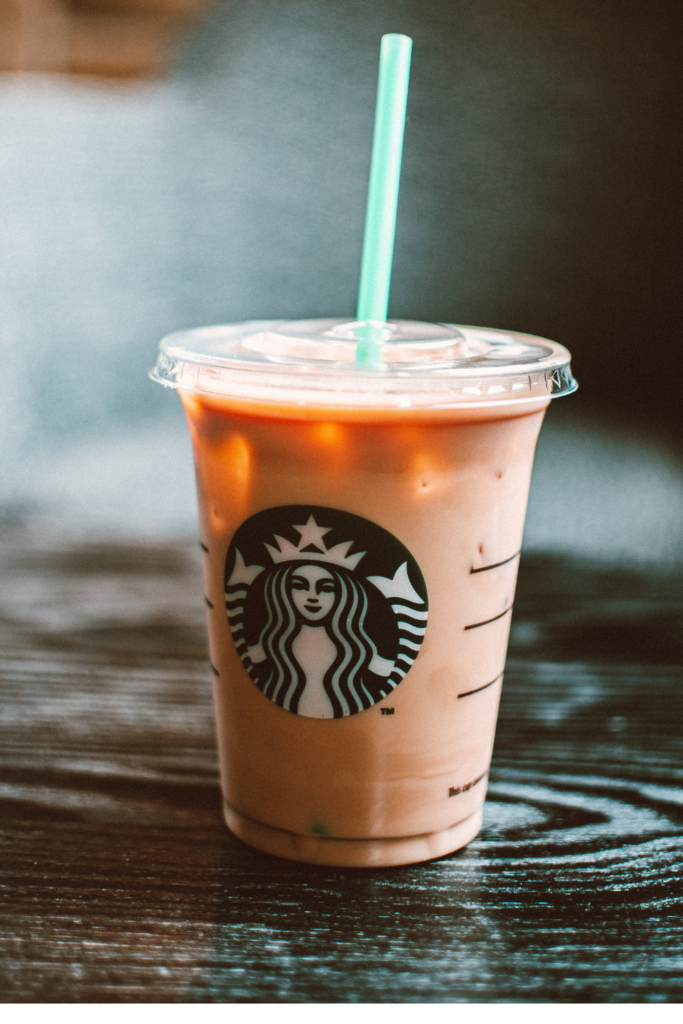 Prepare to be whisked away by the warm and comforting flavors of cinnamon dolce syrup, espresso, milk, and ice. This delightful blend is a cozy treat in every sip, perfect for a lazy afternoon or early morning pick-me-up.
7. Iced Mocha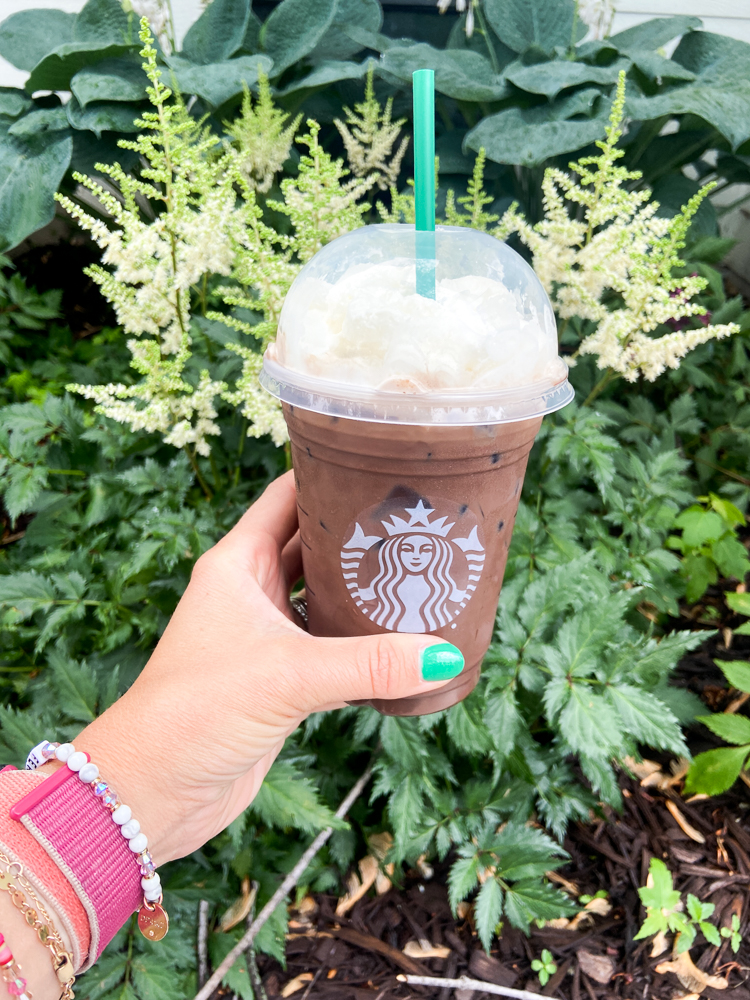 For the coffee lovers with a sweet tooth, the Iced Mocha is a dream come true. This iced coffee masterpiece combines espresso, mocha sauce, milk, and ice, topped with whipped cream for a delightful treat that's sure to satisfy your sweet tooth cravings!
If you're looking for an option that offers fewer calories, opt for the sugar free mocha sauce.
8. Iced Americano
Sometimes simplicity is key, and the Iced Caffè Americano proves just that. With shots of rich espresso poured over ice and topped with water, this no-frills beverage delivers a strong and bold coffee flavor that will wake up your senses.
9. Salted Caramel Cream Cold Brew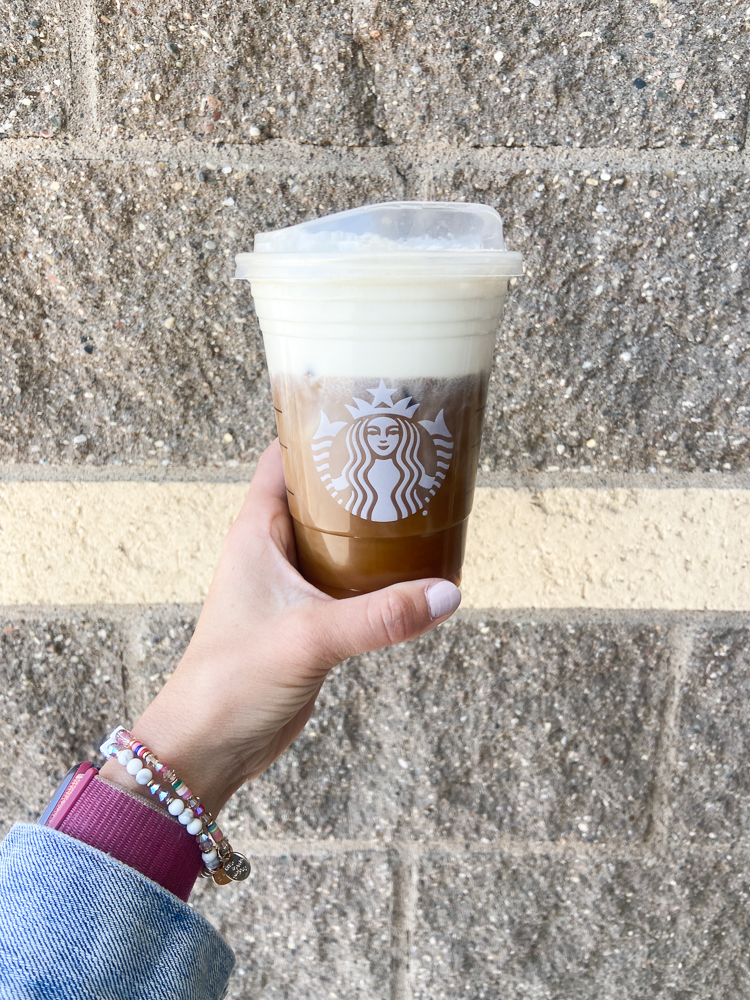 Dive into a wave of creamy indulgence with this iced coffee delight. Starbucks' Cold Brew is paired with a velvety salted caramel foam, creating a sweet and salty symphony that will keep you coming back for more.
*Find our very own Starbucks Salted Caramel Cream Cold Brew recipe here!
10. Iced Coconut Milk Mocha Macchiato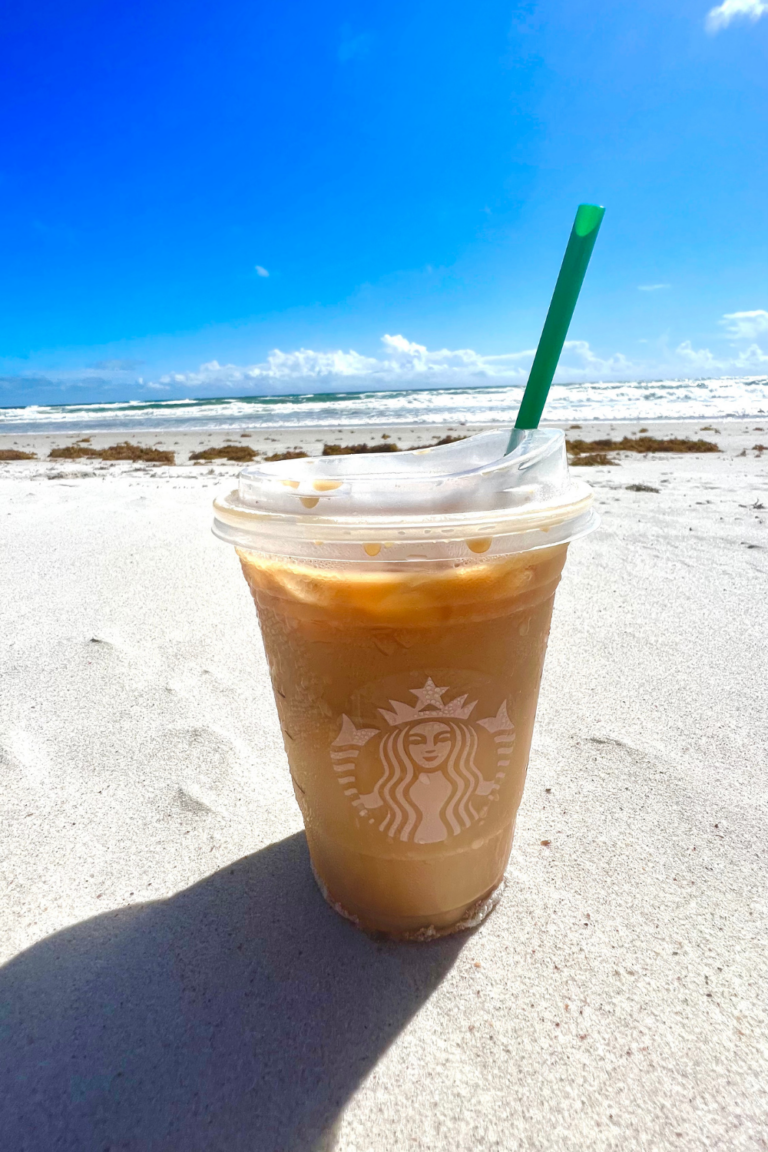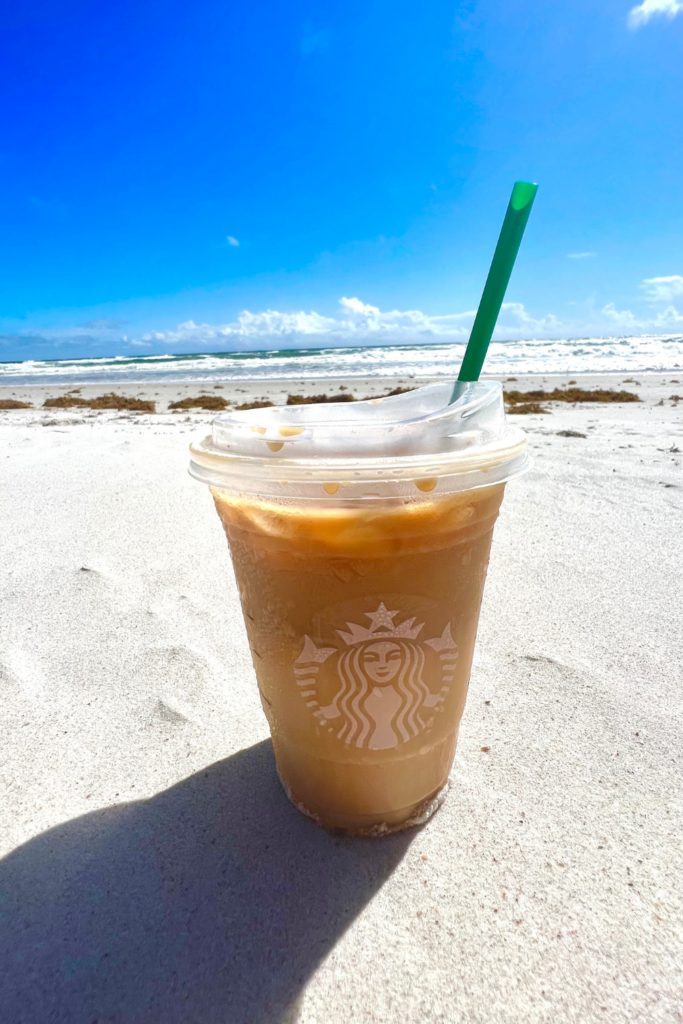 Transport yourself to a tropical paradise with this exotic creation. Espresso shots, white chocolate mocha sauce, coconut milk, and a caramel drizzle on top all come together for a heavenly combination of flavors that will transport you to a sunny beach with each sip.
11. Iced Caramel Cloud Macchiato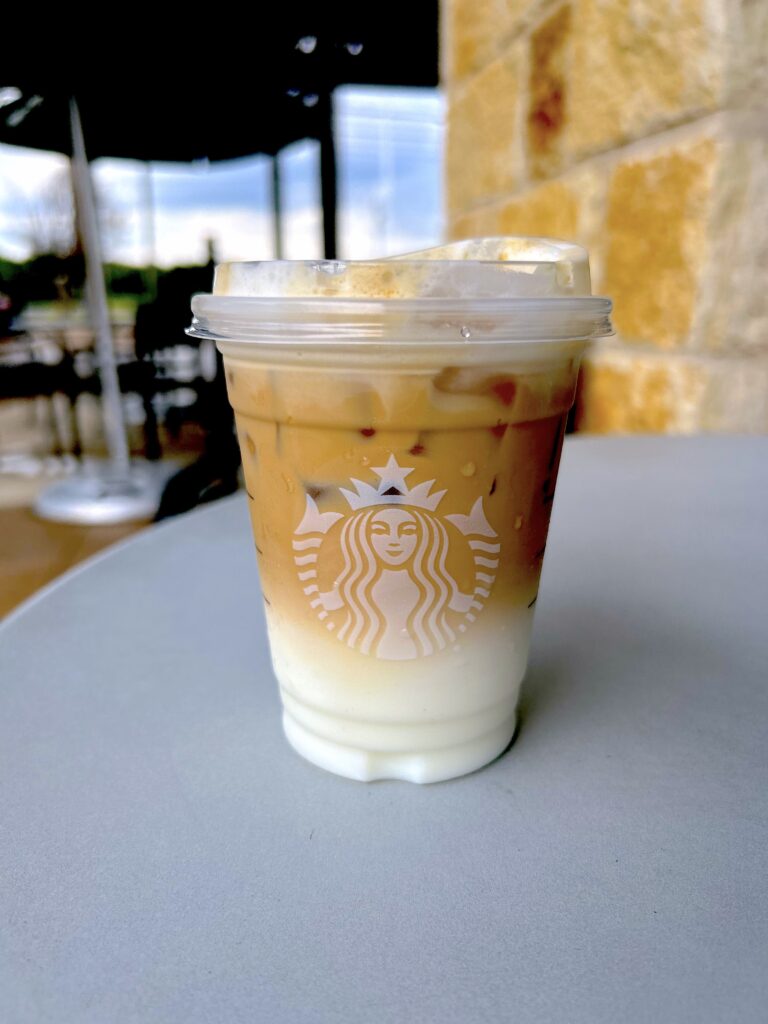 Get ready to float on a cloud of caramel goodness with this unique and fluffy creation. As for a typical Iced Caramel Macchiato but add sweet cream cold foam on top for that extra sweet surprise that offers a light and airy texture.
12. Iced Caramel Mocha
Start your order with a Grande Cold Brew, known for its robust and full-bodied flavor. Then, ask for one pump of caramel syrup, infusing the brew with a luscious sweetness that dances on your taste buds.
Add one pump of mocha syrup for a luxurious dose of rich chocolate notes, perfectly complementing the coffee's boldness. To balance out the sweetness, request two pumps of sugar-free vanilla syrup, providing a smooth and creamy essence to the blend.
13. Iced Chocolate Almond Milk Shaken Espresso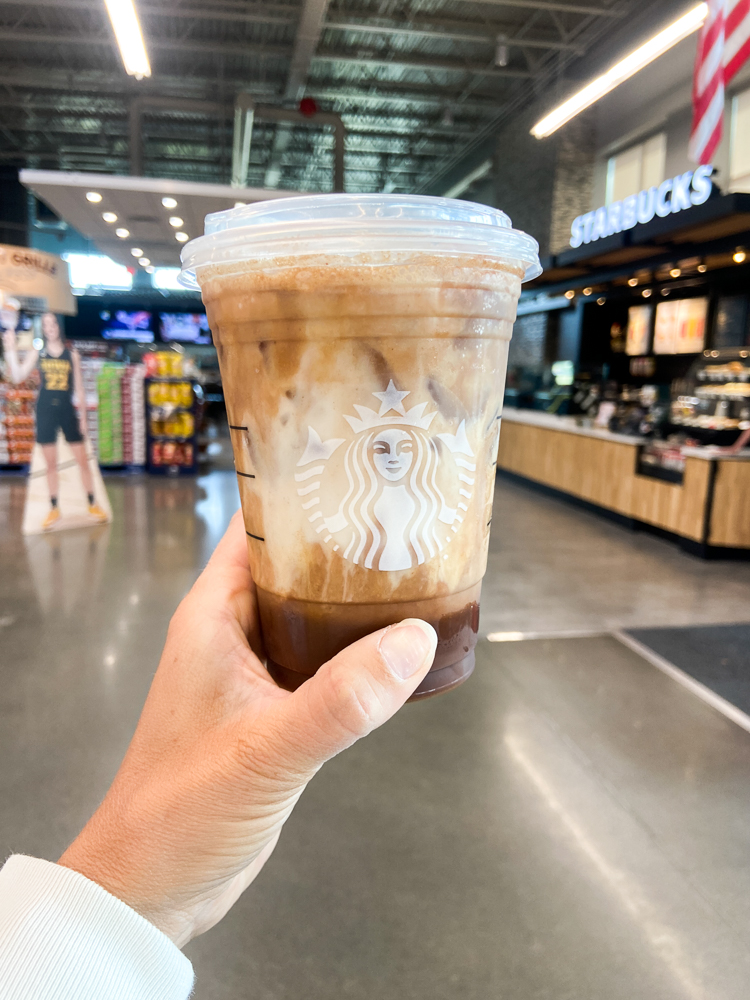 This drink combines the richness of chocolate with the smoothness of almond milk, infused with the bold flavor of Starbucks' signature shaken espresso. It has espresso, mocha syrup, almond milk, and ice, making it a tasty treat!
14. Iced Brown Sugar Oat Milk Shaken Espresso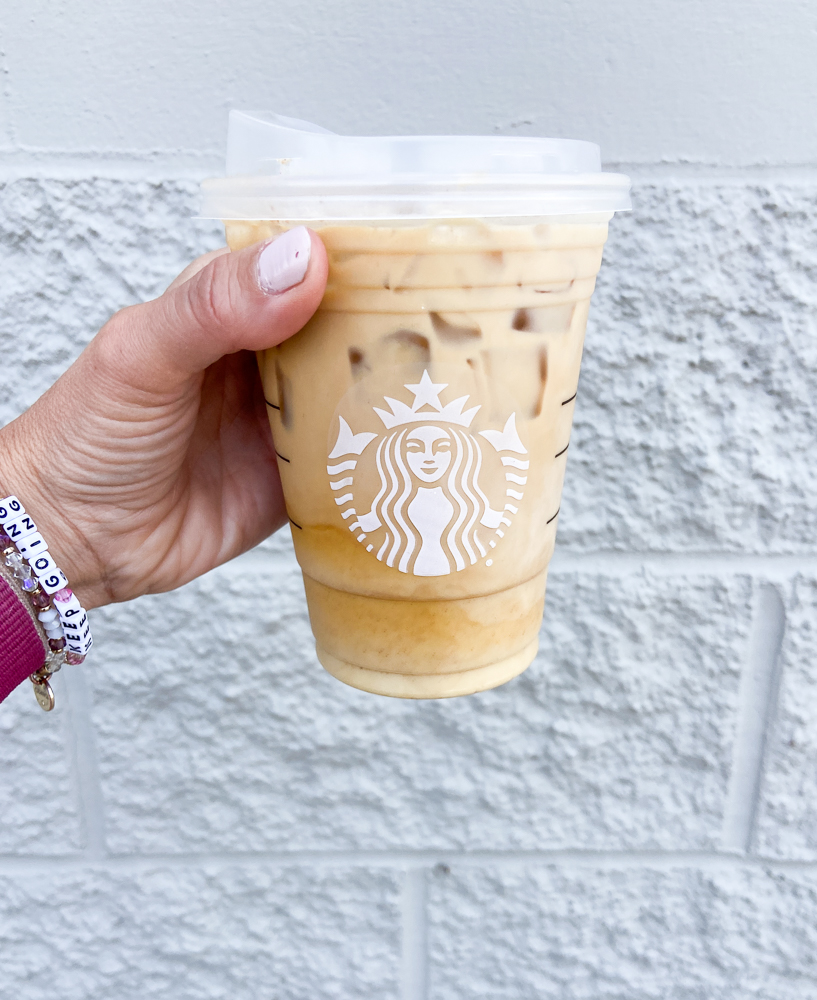 Indulge your taste buds in the Starbucks' Iced Brown Sugar Oat Milk Shaken Espresso. This drink combines the smoothness of oat milk with the richness of brown sugar syrup and the invigorating kick of Starbucks' signature shaken espresso.
Find our very own shaken espresso drink recipe here!
The Best Secret Menu Starbucks Iced Coffee Drinks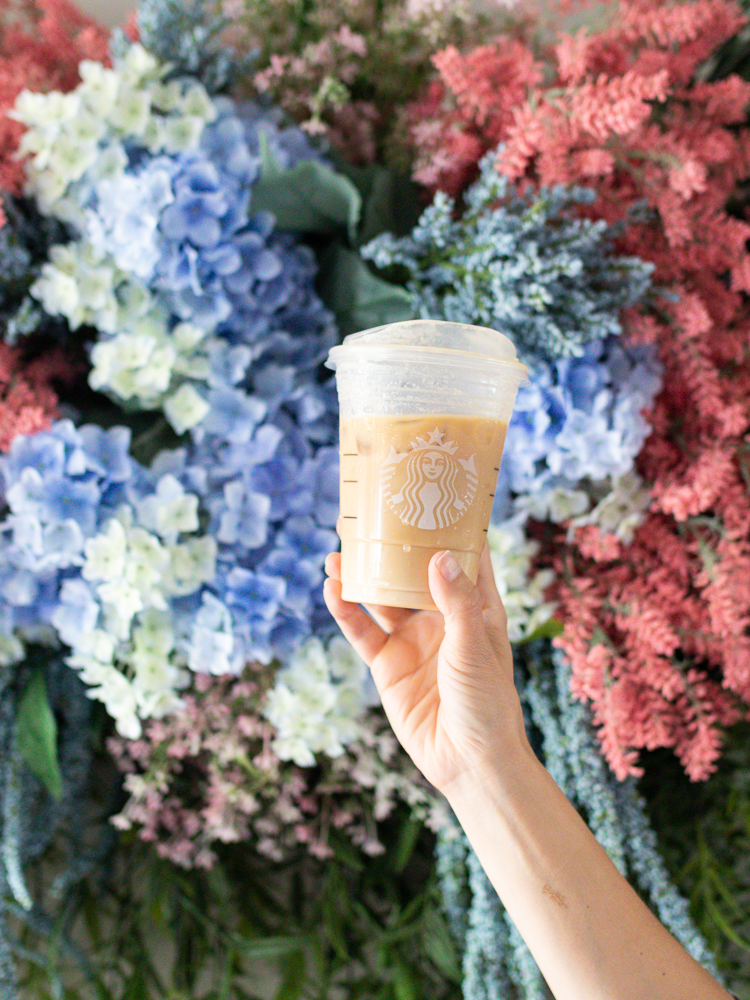 Starbucks is known for its diverse menu, but did you know that there's actually a hidden world of secret iced coffee drinks waiting to be discovered?
These off-menu creations offer unique flavors and combinations that are sure to delight your taste buds. Here are seven secret iced coffee drinks you can order at Starbucks!
15. Butterbeer Cold Brew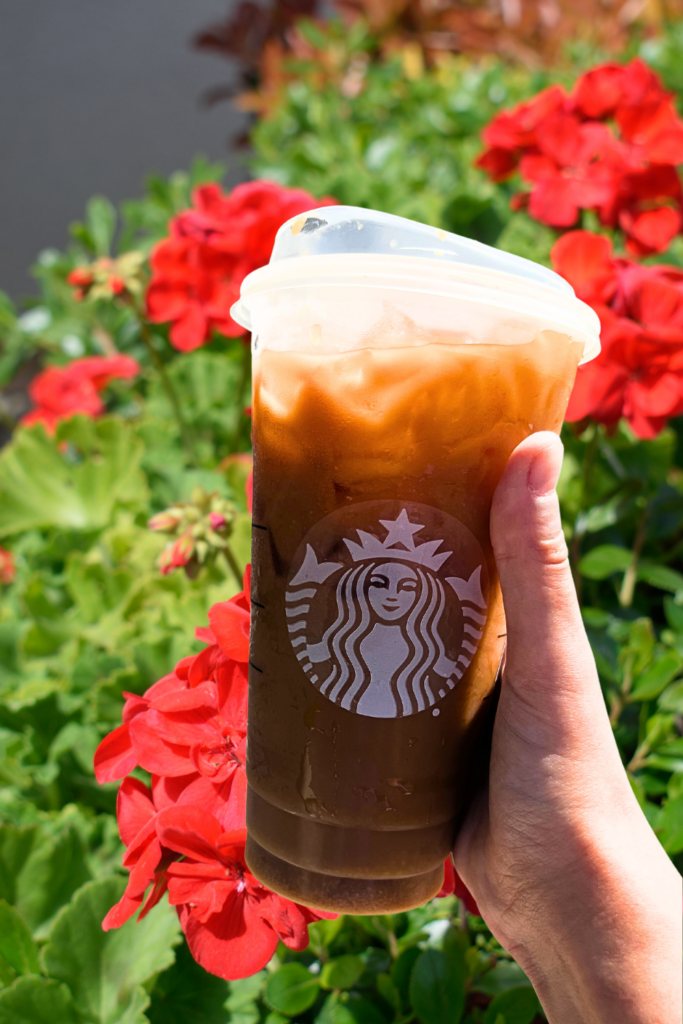 The Butterbeer Cold Brew is a hidden gem on the Starbucks menu that combines the coolness of an iced latte with the enchanting flavors reminiscent of the Harry Potter magical universe.
To unlock the magic, follow these simple steps: order a grande cold brew, 1 pump caramel syrup, 1 pump toffee nut syrup, and a splash of half and half. Not a cold brew fan? Order a latte version instead!
16. Iced Caramel Snickerdoodle Macchiato
Give your taste buds a real treat with this secret spin on the classic Macchiato. Start with an Iced Caramel Macchiato and ask for a few pumps of cinnamon dolce syrup. The cinnamon flavor blends deliciously with the caramel and espresso, creating a delightful snickerdoodle-inspired beverage!
17. Nutella Iced Chocolate Latte
Satisfy your Nutella cravings with this hidden gem. Order an Iced Mocha and ask for a pump or two of hazelnut syrup. This combination replicates the beloved Nutella flavor, delivering a rich and creamy iced chocolate delight!
18. Black and White Mocha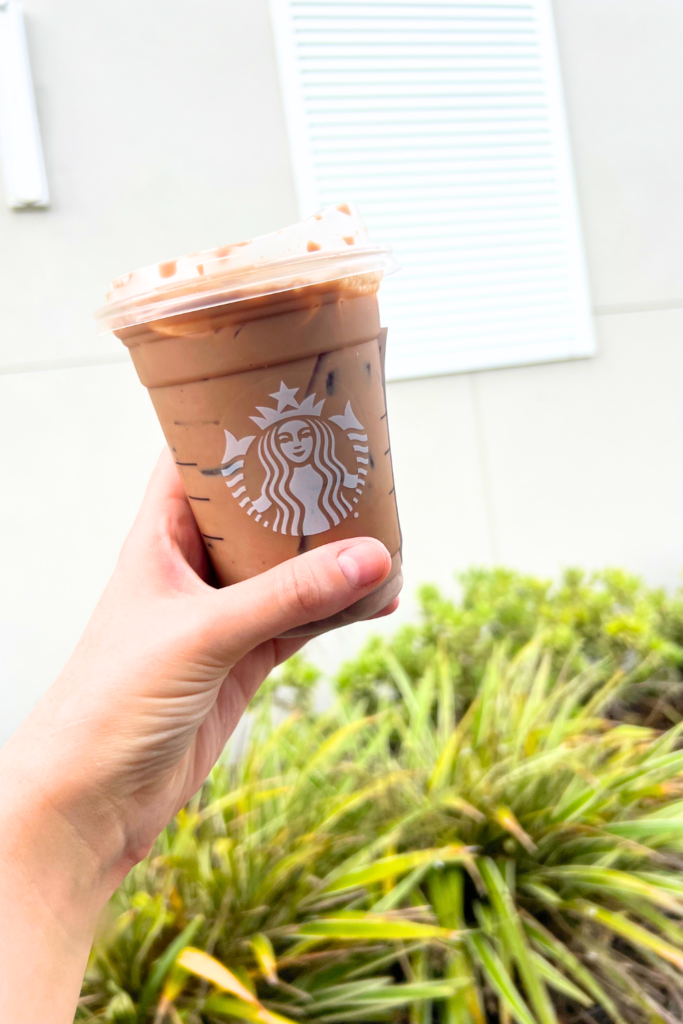 This delicious creation combines an Iced White Chocolate Mocha with a touch of mocha syrup. The addition of mocha syrup adds a depth of chocolate flavor, creating a treat reminiscent of a chocolate-covered Dalmatian!
19. Iced Blonde Vanilla Bean Coconut Milk Latte
Quench your thirst with a luscious and smooth iced latte crafted using Starbucks' renowned Blonde Espresso, a velvety combination of vanilla bean powder, and the indulgent creaminess of coconut milk. Sip on this delectable creation and experience the perfect balance of flavors and a refreshing coolness that will leave you wanting more.
Before ordering one of these drinks, it's important to remember that these coffee drinks may not be widely known, so be sure to explain the recipe to your barista politely.
Final Thoughts
Starbucks offers an incredible selection of iced coffee drinks that cater to every taste and preference.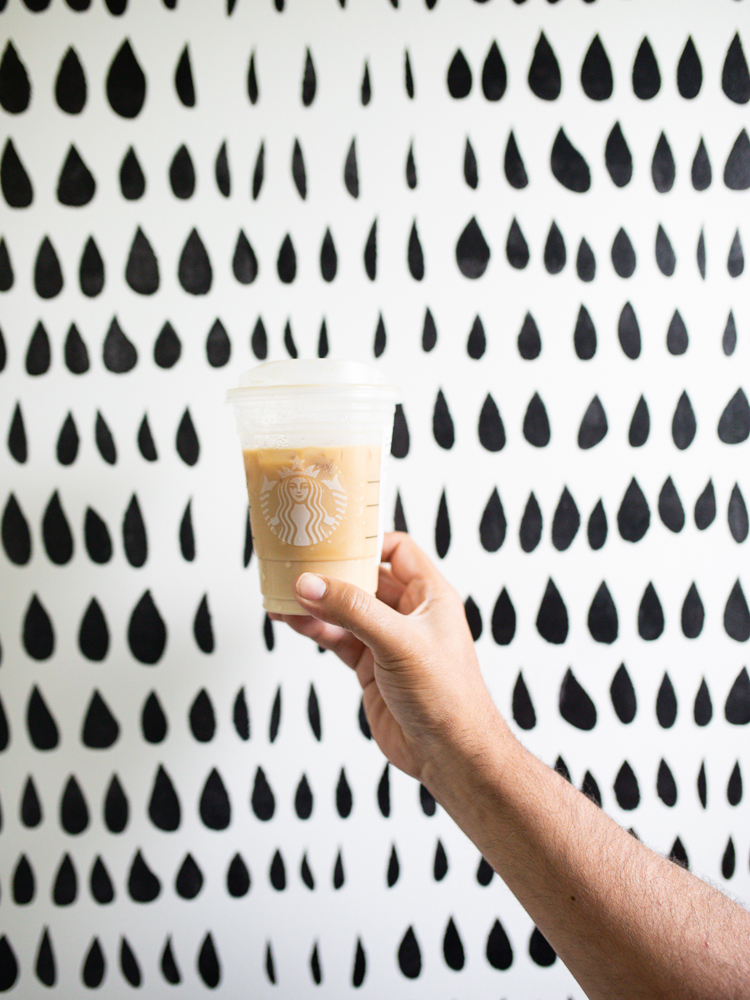 From classic favorites like the Iced Caramel Macchiato and Vanilla Sweet Cream Cold Brew to indulgent creations like the Iced White Chocolate Mocha and Nitro Cold Brew, there's something for everyone to enjoy.
And for those seeking unique and off-menu experiences, the secret menu drinks like the Butterbeer Cold Brew, Iced Caramel Snickerdoodle Macchiato, and Nutella Iced Chocolate Latte bring an element of surprise and delight to all taste buds.
So, the next time you step into a Starbucks, embark on a flavor adventure and try one of these refreshing iced coffee concoctions!
Don't be afraid to customize your order and make it your own, because at Starbucks, the possibilities are endless. Sip, savor, and enjoy the deliciousness that awaits you in every cup.
Before you go – join me for a weekly coffee date! Put your email in the box below and you'll not only get added my weekly email with coffee tips, recipes and more but you'll also get 3 Starbucks Copycat coffee recipe cards delivered right to your inbox!