Do you always have a hard time deciding what drink to try at the coffee shop? Always wanted to try a specific coffee drink but not sure you'd actually like it? A coffee flight is for you!
You've likely heard of beer flights or wine flights but what about coffee flights? Coffee flights are an increasingly popular thing that more and more coffee shops are offering.
Let's learn more!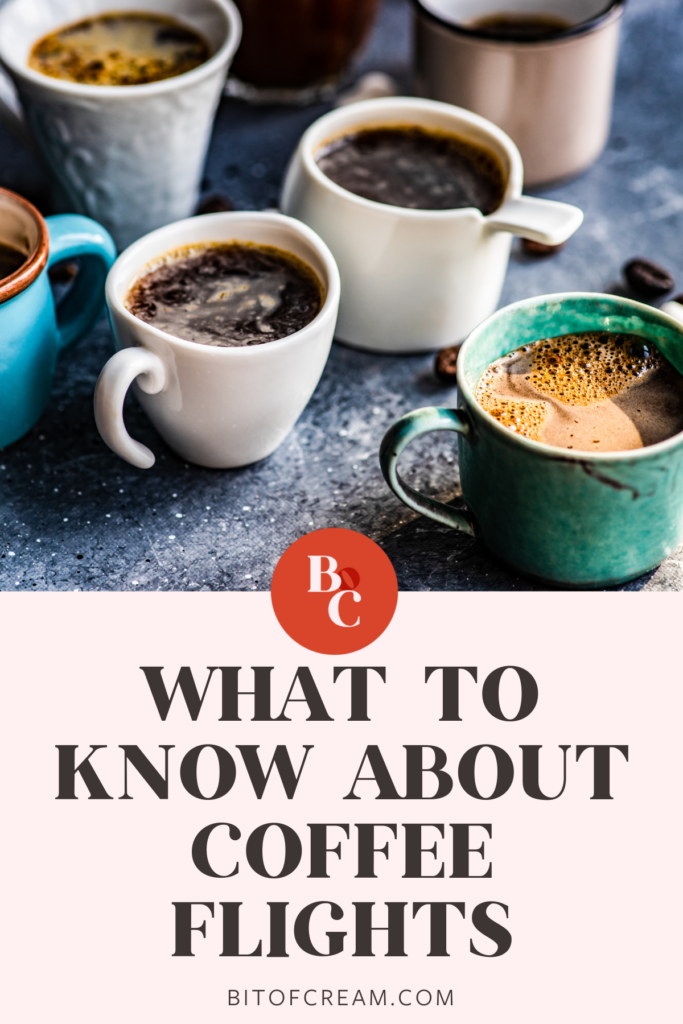 What is a Coffee Flight?
Like other drink flights, a coffee flight is a way to try out small servings of different types of coffee. The whole idea of flights is to give you different drinks to help you to learn more about different coffee and see which ones you like (and don't like!).
Usually you will be served 3 to 5 different coffees in small sizes like 2oz. Nobody would like to down 5 full size coffee drinks, especially with caffeine!
Types of coffee flights:
Black Coffee – experience different types of brews like french press, pour over or aeropress drinks
Latte Flights – try different coffee flavorings such as honey or vanilla
Season Blends – many cafes will offer seasonal choices depending on the season you're in
Cold Coffee Drinks – taste iced coffees, cold brews, maybe even shaken espresso!
Variety Flights – many cafes offer variety flights with everything from espresso drinks to matcha to chai lattes
Why Should You Try a Coffee Flight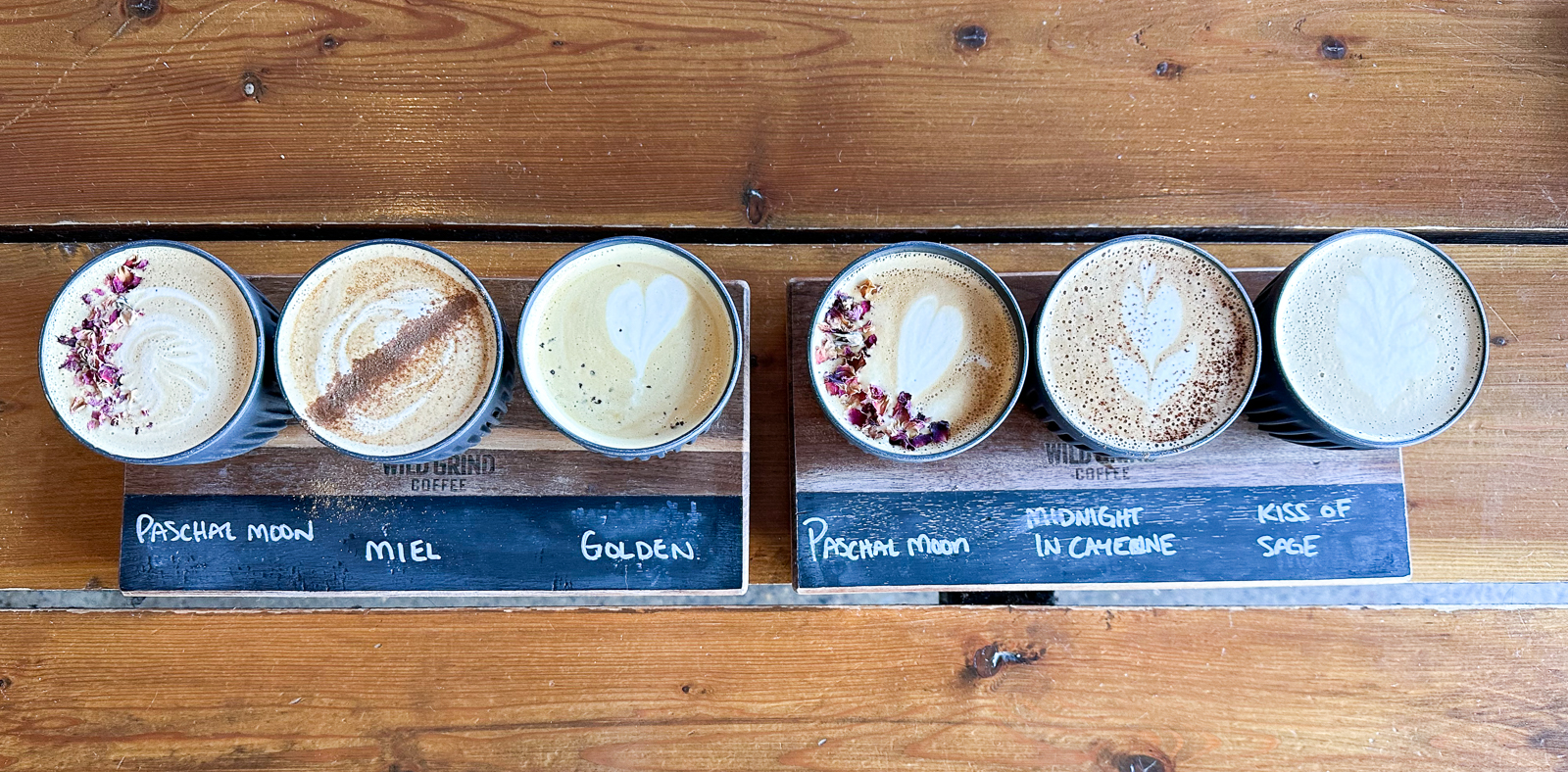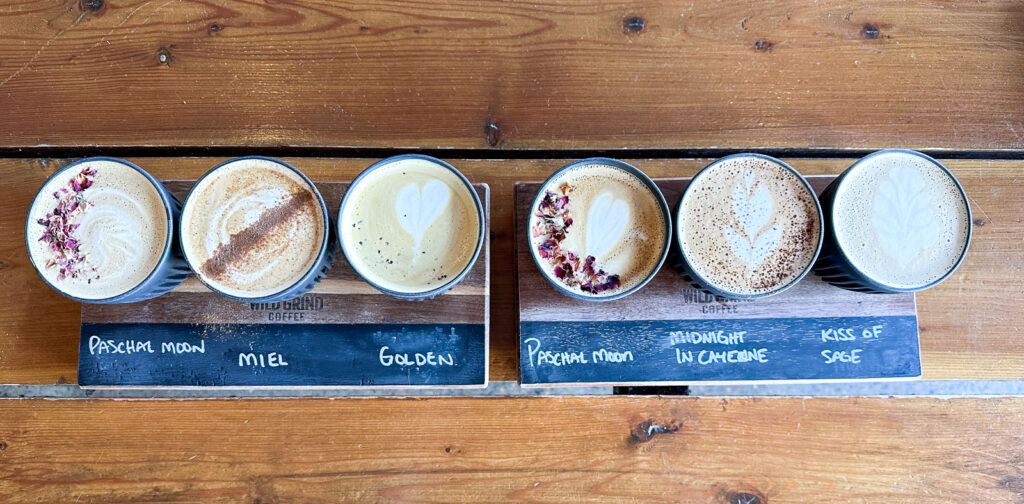 There are many different reasons why you should try a coffee flight!
1. Taste new coffee drinks
The most obvious reason when doing a coffee flight is to taste new coffee drinks! Many of us don't have the capability to try out 5 different brew methods or 3 different espresso drinks to know what we like and what we don't.
Maybe you have a hard time deciding on one drink or maybe you always wanted to try a drink but weren't sure you would actually like it. Coffee flights are a great option to try new things!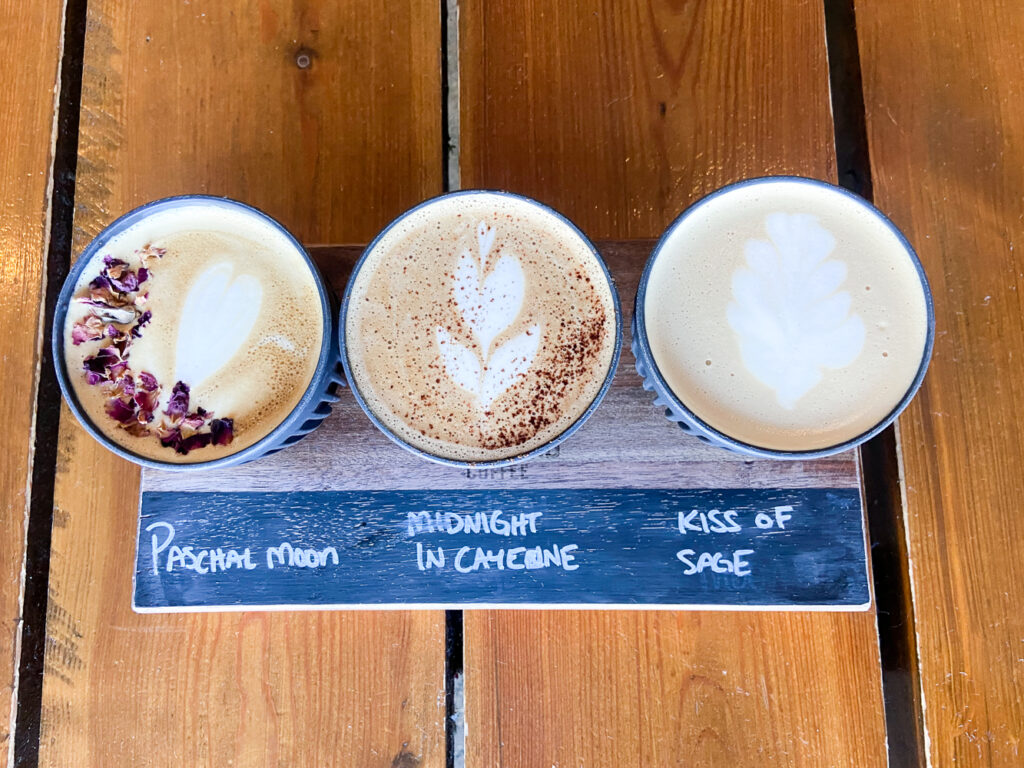 2. Get side by side comparison
Even if you do have the ability to make all of those drinks at once, you likely aren't making them at the same time!
When you try a coffee flight you're able to get a side by side comparison of coffee to really be able to taste the difference.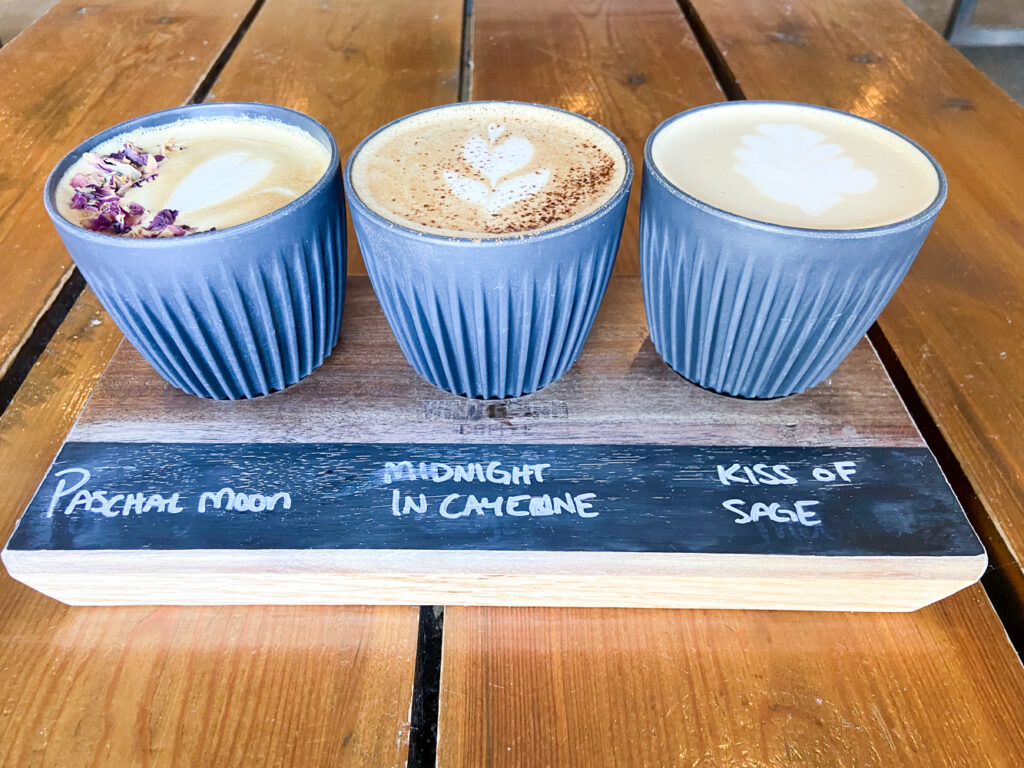 3. Get on site education
Most of the times the barista will be there to explain how a drink is made or what the difference is between drinks. This will help you know if you prefer one style of bean over another or one flavor over another.
Trust me, when baristas explain drinks to me I always learn way more than if I would just try to taste it myself! They'll help you notice different flavor notes and aromas you may have missed.
They can also help recommend different coffee drinks based on ones you've already tried and liked. In the world of coffee the options are basically endless on what you can get when it comes to coffee!
Where to Try Coffee Flights
Where you cant try coffee flights depends on where you are! Your best bet is to first check out smaller locally owned coffeeshops in your area. While coffee flights are becoming more common, they're not offered everywhere!
Call a coffee shop first before heading out to make sure that they offer coffee flights or check their website or social media to see if they're offering them.
Keep in mind that most large coffeeshops like Starbucks, Caribou Coffee and Dunn Brothers currently don't offer coffee flights.
So there you have it! All you need to know about coffee flights! Have you ever had a coffee light? What would you try on you first coffee flight?
If you love learning about coffee, check out one of these comparison posts!