Whether you're a coffee or espresso drinker, we can all unite over our love for a rich, robust, delicious caffeine fix. Unfortunately, espresso drinkers face a heftier price tag than those who only drink drip.
The best way to trim that coffee bill is to make it yourself. And making espresso at home doesn't have to be complicated. There's a machine capable of brewing to-die-for craft coffees whether you're a beginner or an experienced barista.
In this article, I'll go over the best overall espresso machine, plus the best picks for your individual espresso-brewing needs.
My Top Picks
| Product Image | Product Name | Primary Button |
| --- | --- | --- |
| | | |
| | | |
| | | |
| | | |
| | | |
Best Espresso Machines Under $200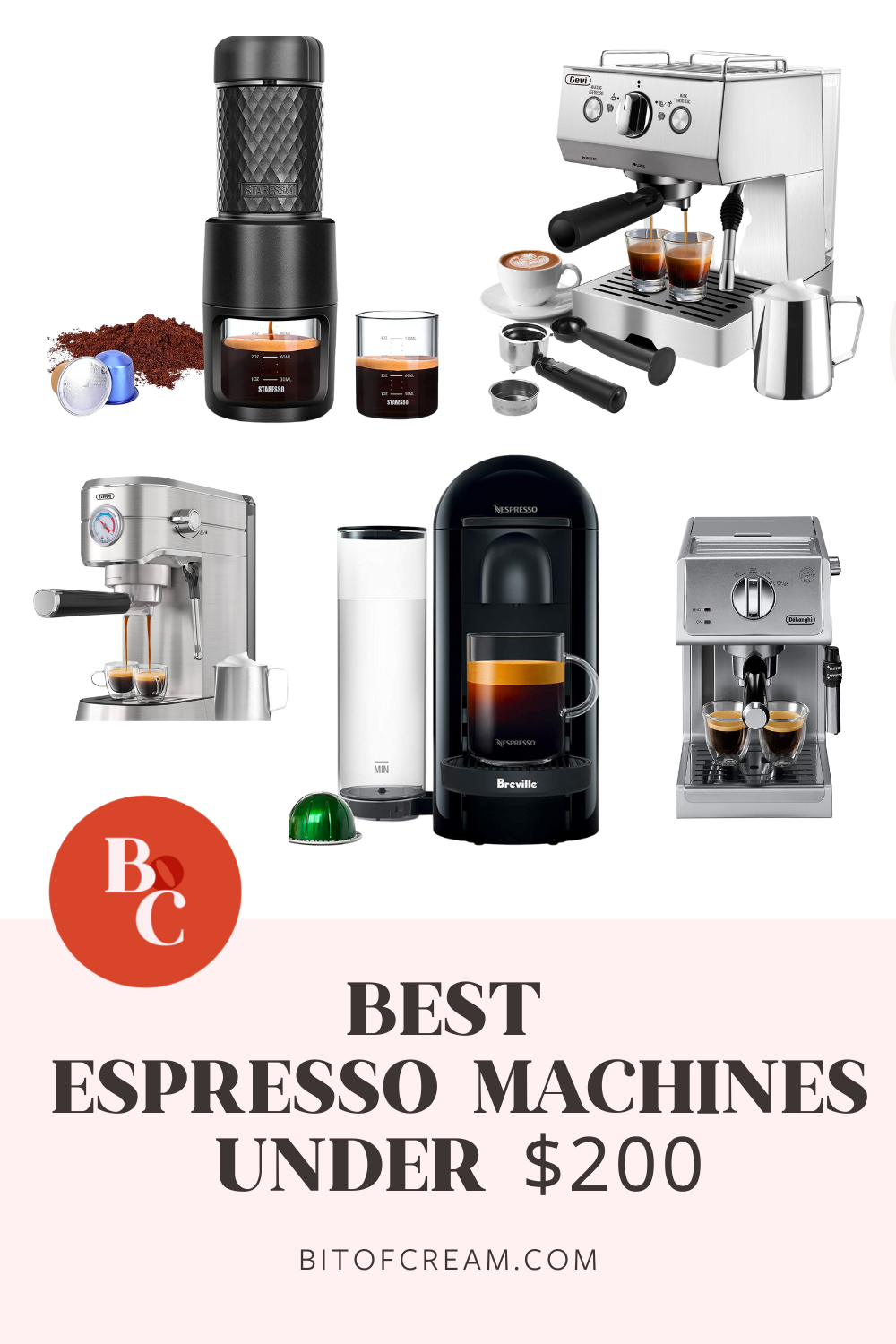 Bit of Cream is a participant in the Amazon Services LLC Associates Program, an affiliate advertising program designed to provide a means for sites to earn advertising fees by advertising and linking to Amazon.com. As an Amazon Associate we earn from qualifying purchases.
De'Longhi Bar Pump Espresso Machine
15 bar professional pressure assures quality results every time
Second tier drip tray to accommodate larger cups
Removable 37 ounce water tank. Full stainless steel housing
Self priming operation for minimum start up preparation
Two Separate Thermostats - Water and steam pressure are controlled separately, so you can make espresso or cappuccino at the perfect
We earn a commission if you make a purchase, at no additional cost to you.
Optimized Control
The De'Longhi Bar Pump Espresso Machine ECP3630 is a fully manual machine that gives the user the most control while still being budget-friendly.
Even though a beginner needs practice to pull a perfect shot, you can't beat the quality of this machine at this price point.
With a machine that can handle 15 bars of pressure, you'll grind, tamp, and pull your shots yourself. Then, use the attached steam wand to froth your milk like a pro.
There are adjustable controls that'll enable you to make modifications and personalize each cup you brew.
With this machine, you'll be serving up coffee shop-quality beverages in no time.
Capsule & Ground Coffee Compatibility
The filter that comes with the machine is set to serve single or double shots of espresso. Or, you could use a single-serve coffee pod.
No matter how much espresso you're brewing, the double wall filters will achieve high-quality crema in every cup.
Two Separate Thermostats For Water & Steam
A thermostat controls the water pressure and temperature as you brew your espresso. Another thermostat controls the steam that will froth your milk.
Having two thermostats means your coffee and milk will be served at the perfect temperature. And you won't have to wait for the machine to recalibrate and repressurize between steps.
Pros
Full manufacturer warranty
Rapid Cappuccino System lets you pull shot after shot without long wait times in between
Easy to clean with removable parts
The drip tray adjusts for larger cup sizes
The water reservoir is hidden for a sleek look
A window allows you to track the water level
Boiler system for consistent temperature as opposed to thermoblock heating
Cons
At almost 10 pounds, this isn't a portable system
Manual machine means there's a learning curve to brewing espresso
We earn a commission if you make a purchase, at no additional cost to you.
Manual Operation & Pressure Gauge
The Gevi 20 Bar Compact Professional Espresso Machine is best for baristas with experience under their belts.
Experienced baristas will love this machine for its ability to offer the most control over each cup of coffee without breaking the bank.
This machine can exert up to 20 bars of pressure, which the user can monitor with a gauge on the front of the device. This gives you control to extract shots exactly how you'd like.
There is also a helpful volume control where you can set the machine to a single/short-cup option or a double/long-cup of espresso with the push of a button.
Easy Cleaning & Maintenance
The machine has a removable cup shelf, drip tray, and steam wand for effortless cleaning.
The clear water reservoir is also easily removable, and the machine has a descaling warning to remind you when to perform regular maintenance.
Plus, the stainless steel finish is sleek and resistant to dents or stains.
Capsule & Ground Coffee Compatibility
When you're in the mood to revel in the coffee-making experience, you can brew mouth-watering espresso with your own coffee grinds.
But if you're in a time crunch, Gevi sells smart portafilter accessories that'll make your machine compatible with Nespresso capsules.
You get the ease and convenience of pre-ground and measured coffee at your fingertips. Or, you can hone your barista skills by pulling your own shots.
Pros
Powerful steam wand
Adjustable drip tray to fit taller cups
Cup warmer
Hot water function for long black coffee, tea, or instant soups
Low water indicator
Compact footprint
Cons
35oz water capacity is on the lower end of the home-reservoir spectrum
Reviewers recommend a slightly coarser grind than standard
Requires some know-how and practice
We earn a commission if you make a purchase, at no additional cost to you.
Intuitive Automatic Controls
The Gevi Automatic Espresso Machine is the best budget-friendly espresso maker for beginners. Or, anyone who doesn't want to mess with a bunch of controls and variables to brew an excellent cup of coffee.
The LED screen display makes setting the machine up easy and straightforward.
Built-In Safety Mechanisms
As you learn the process of brewing delectable espresso, it's easiest to limit your variables and work on mastering each step as you go.
This machine has an auto-shut-off feature that'll help protect your device (and investment) from overheating.
Even more important, there's an auto pressure relief function to keep the device in safe and usable condition.
Capsule & Ground Coffee Compatibility
This machine comes with a filter to brew espresso from coffee grinds. An excellent way for budding baristas to ease into the espresso-making motions.
However, Gevi sells portafilter accessories that make your machine compatible with Nespresso capsules as well.
The flexibility is nice because if you're in the mood to indulge in the process, you can. Or, if you're in a pinch, you can use pre-measured coffee capsules.
Pros
Cup warmer
Steam wand with a heat shield to prevent burnt fingers
Removable water tank with handle
Small footprint
Cons
Some reviewers had occasional difficulty removing the coffee basket
A short steam wand means you'll have to use a shallow container to properly froth milk
We earn a commission if you make a purchase, at no additional cost to you.
Smart Coffee Maker
If you're interested in trimming your coffee budget without sacrificing variety, then the Nespresso Vertuo Plus Coffee & Espresso Machine is for you.
Nespresso's Centrifusion technology reads a barcode on each pod to automatically brew delicious espresso drinks. Different pod sizes correlate to a single or double shot of espresso and options for full-bodied 5 or 8-oz cups of coffee.
At the touch of a button, the machine will scan the barcode, pressurize, and brew the corresponding volume of espresso. This is the most hands-off approach to excellent coffee.
Low-Effort & Cost Effective
This machine takes all the guesswork out of espresso brewing. Simply pop in a pod and press a button.
With each cup of coffee averaging less than $2 per serving, you'll save upwards of $2 for each cup you brew at home instead of going to a coffee shop.
With little to no effort, you can't beat this excellent and cost-effective espresso.
Consistently Delicious
Since this machine is entirely automatic, you'll have consistently delicious espresso every time. The device is already calibrated to create thick, rich espresso and a delectable crown of crema with every pod.
There's no risk of over-extraction and no burnt or bitter coffee taste.
Pros
Large 40oz water reservoir
15-second heat-up time
Auto shut off
Eliminates all guesswork
Cons
Single-serve capability means there might be a line at the coffee machine in the morning
Pods are more expensive than ground coffee
No steamer wand, but a frothing device is available separately
Check out my Nespresso VertuoPlus Review here!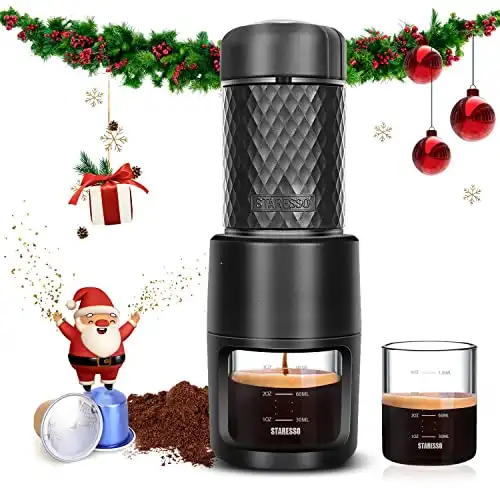 We earn a commission if you make a purchase, at no additional cost to you.
No Power Required
Like an Aeropress, the STARESSO Portable Espresso Machine extracts espresso with the use of a plunger, so there's no need for electricity.
However, the STARESSO can generate between 15 and 18 bars of pressure, so you won't have to compromise or miss out on a thick layer of crema.
Easy To Use
There aren't any gauges to monitor or variables to consider. Just fill the chamber with hot water and the coffee basket with grinds and pump away.
Anyone can make espresso with this device, whether at home or in the great outdoors.
Capsule & Ground Coffee Compatibility
This portable espresso machine can brew from coffee grounds or pre-measured pods.
To use a pod, simply puncture the foil of a capsule and insert it in the coffee basket.
You can use freshly ground coffee at home, but take a few coffee pods on the go for easy storage.
Pros
Portable for on-the-go coffee brewing, road trips, or camping
All stainless steel core – water only comes into contact with metal
Fully washable
No power source necessary
Cons
You'll need a method to heat the water before adding it to the chamber
Pumping requires some effort
Pumping creates noise
Can drip after use
Can froth milk but won't achieve the same quality as steaming
Key Considerations
Pump Pressure
One of the essential qualities to consider when choosing an espresso machine is the number of bars of pressure it can produce.
Bars measure atmospheric pressure by altitude and temperature. The amount of pressure a machine can produce is imperative for espresso brewing. Pressure builds up and forces hot water through a puck of coffee grinds resulting in concentrated coffee and thick crema.
Ideally, you want 9 bars of pressure (130PSI), or nine times the weight of the pressure at sea level, to brew excellent, concentrated espresso.
Fortunately, home espresso machines are already pre-programmed to produce upwards of 9 bars of pressure. This way, you'll always enjoy full-bodied, robust espresso. If the machine doesn't reach pressure, your shots will be watery and weak.
The speed at which you can brew multiple cups of espresso depends on how fast your machine can restore pressure. Pricier, professional machines will quickly restore pressure. Whereas budget-friendly home machines can take some time between shots.
Steam Wand
Most crafted espresso coffees include some form of steamed or frothed milk. Lattes, cortados, flat whites, breves, and more are distinguished by their espresso-to-milk-to-foam ratios.
A steam wand attachment on your espresso machine makes crafting specialty coffees effortless.
Unless you exclusively drink your espresso black, a steam wand will add priceless convenience to your brewing routine.
Water Capacity
Don't overlook the water capacity when deciding which espresso machine is right for you.
If you're the only espresso drinker in the house, a smaller water reservoir won't be an issue.
But if you know that as soon as your household smells coffee brewing, they're going to line up for their own cup, a larger receptacle would be helpful.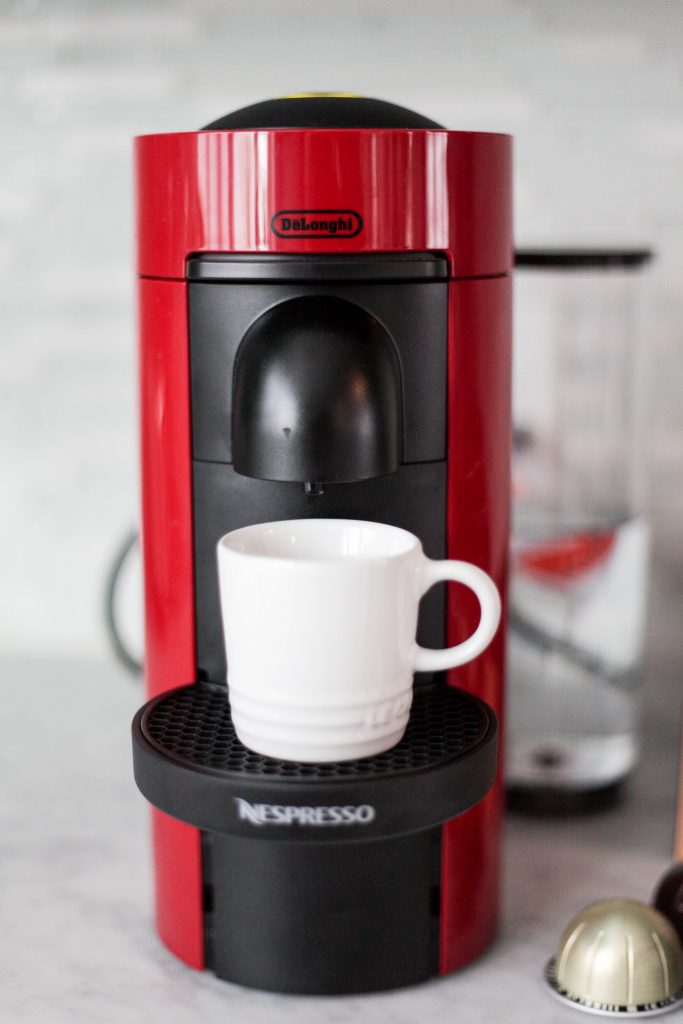 Plus, an easily accessible water reservoir is imperative to an enjoyable coffee-making experience. No one wants to hassle with a hidden, clunky container while half-asleep in the morning.
Always use filtered water when possible to avoid contaminants that'll affect your coffee's flavor. Unfiltered water will also lead to limescale buildup in your machine. This will result in clogs and requires more frequent cleanings.
Ease of Use
There's an espresso machine that's perfect for you, no matter what your skill level is.
Automatic machines will do all the work for you at the touch of a button. Really great ones are pricey, and not-so-great ones will be super cheap.
Some can grind, tamp, and pull shots of espresso for you. This is the best option for those who want their caffeine to taste luxurious with very low effort.
Semi-automatic machines are excellent for beginners and experienced baristas alike. They often have grind and tamp functions built in like an automatic machine, but you'll get to control how long to pull the shot.
With these machines, there's not as much know-how required. But there's still enough customizability offered to satisfy an enthusiast's passion.
Manual espresso machines will give you the most control over the brewing process. You'll grind the coffee beans, master the best method to tamp the grinds, and pull the shot yourself.
Complete control can overwhelm beginners, and pulling an espresso shot requires practice. If you're already familiar with the process or are a dedicated student, a manual machine can grow your skills and indulge your caffeine devotion.
Build Quality
Espresso Machines use many different materials, all with different levels of longevity and reliability.
Aluminum is quick to heat up and transfer heat but lacks temperature stability. As a result, aluminum is most often used for lower-priced, super-automatic machines that use thermoblocks to heat the water. It's a trade-off of affordability for consistent and accurate brewing.
Brass has the same benefit of quick heat and transfer as aluminum but with more temperature stability. However, there's still some fluctuation with this material. It's used in lower-priced machines that use a true broiler instead of thermoblocks for heating.
Copper is favored for espresso machines because of its temperature consistency and stability. You'll see this material used in mid-range to high-end machines. However, over time, copper is susceptible to leaching into the water. It's also more prone to limescale buildup than other materials.
All of the espresso machines and devices in this list are made of stainless steel. You'll find this material on both lower-end and high-end machines.
Lower-priced machines will use thinner pieces of stainless steel than the thick, heavy pieces used in high-end devices. The thicker the steel, the more stable and consistent the heat will be in the boiler. And, there aren't any leeching issues and much less limescale build-up than other materials.
Better Than Espresso (For Some People)
There are some brew methods that make espresso-like coffee. It's not quite the same thing, but it can be pretty dang close.
Opting for other espresso-like brewers can provide benefits. These devices can have an easier cleanup, cost-effectiveness, ease-of-use, and portable options.
Here are a few great picks.
See what works for you!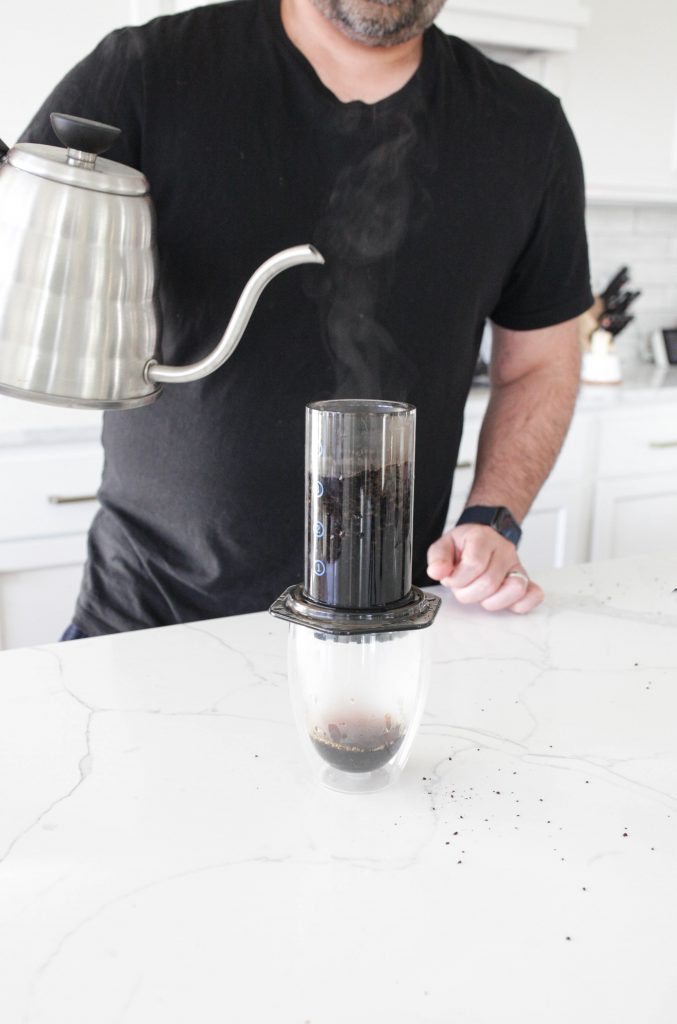 An Aeropress is a reliable, small, affordable, and portable coffee maker. It brews a single cup of coffee through the immersion process.
Coffee grounds are submerged in hot, filtered water to quickly brew a bright, clean-tasting cup of coffee. Like with a French Press, you use the plunger attachment on the Aeropress to strain the brewed coffee through the grounds and into your cup.
The process does take longer than an espresso machine would. This is because you can only brew one cup at a time, and the coffee is thinner.
But in the end, you'll have an affordable, simple-to-make, and delicious coffee full of complex nuance and flavor.
Moka Pot
A Moka Pot is a manual stovetop coffee brewer that produces thick, earthy, and dark coffee similar to espresso.
The heat from the stovetop creates pressure within the device that forces the hot water through a puck of medium-fine ground coffee.
As a result, the grind is coarser than an espresso grind, and the extraction time is longer, around 5 minutes or so.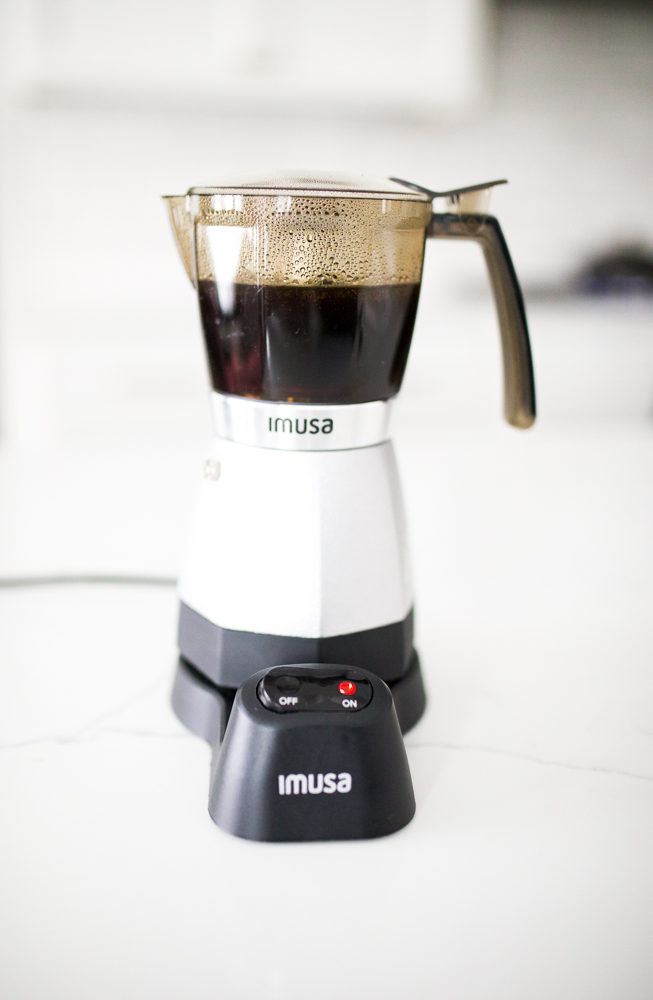 They're budget-friendly, easy to store or transport, and brew rich, heavy-bodied coffee. However, like many methods, there's a bit of a learning curve to nail the extraction.
All in all, brewing coffee in a Moka Pot is the closest you can get to authentic espresso without the bulky machine.
Final Thoughts
You can make delicious craft espresso beverages at home for a fraction of the cost you'd pay your local coffee shop. Depending on how much coffee you drink, an espresso machine could pay for itself in less than a year with the money you'd save skipping the drive-thru.
Whether you're a novice or an experienced barista, there's an affordable espresso machine to fuel your caffeine-craving heart.
Overall, the De'Longhi Bar Pump Espresso Machine ECP3630 is the best budget-friendly espresso machine. Its quality and reliability are unmatched.
All the best features come included with the initial purchase. You won't have to buy additional tools or equipment.
Plus, it's a manual machine that'll give you the most custom, mouth-watering espresso cup after cup, with little to no wait time between brews.
Check out other coffee maker posts here!