While I love supporting a local coffee shop for most of my coffee needs, when it comes to sweet coffee drinks, Starbucks is hard to beat.
Starbucks has perfected the sweet coffee craft. Even turning non-sweet espresso classics into sugary perfection (I'm looking at you Caramel Macchiato!).
So, whether you're in the mood for a hot or cold coffee drink or you don't want coffee at all, you can find something on this list to satisfy any sweet tooth.
Keep reading for the 16 best sweet drinks at Starbucks that you can enjoy year-round!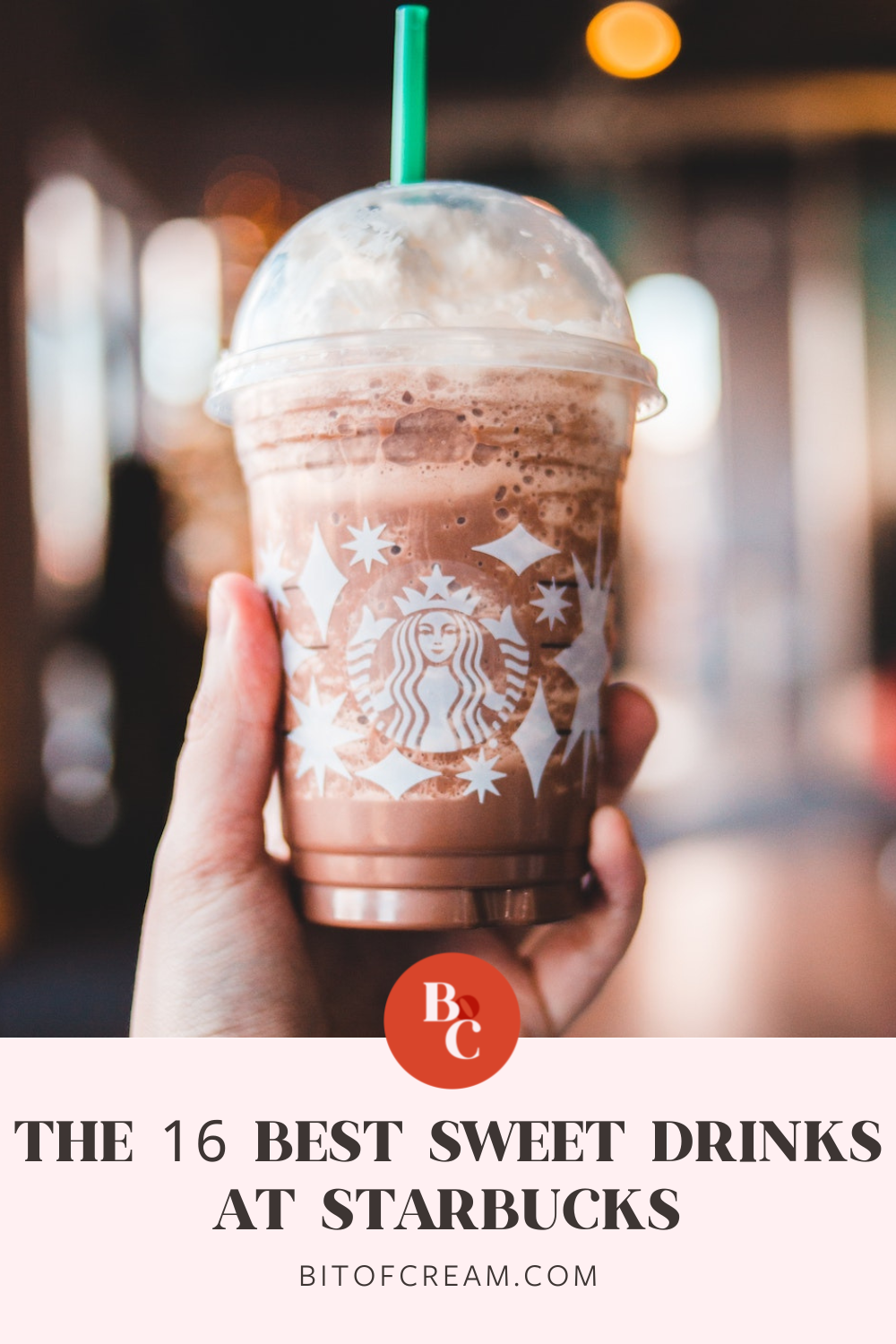 Hot Coffee Drinks
1. White Chocolate Mocha
Kicking off this list with the sweetest hot coffee drink on the menu is the White Chocolate Mocha. This is for those "light and extra-extra sweet" coffee drinkers.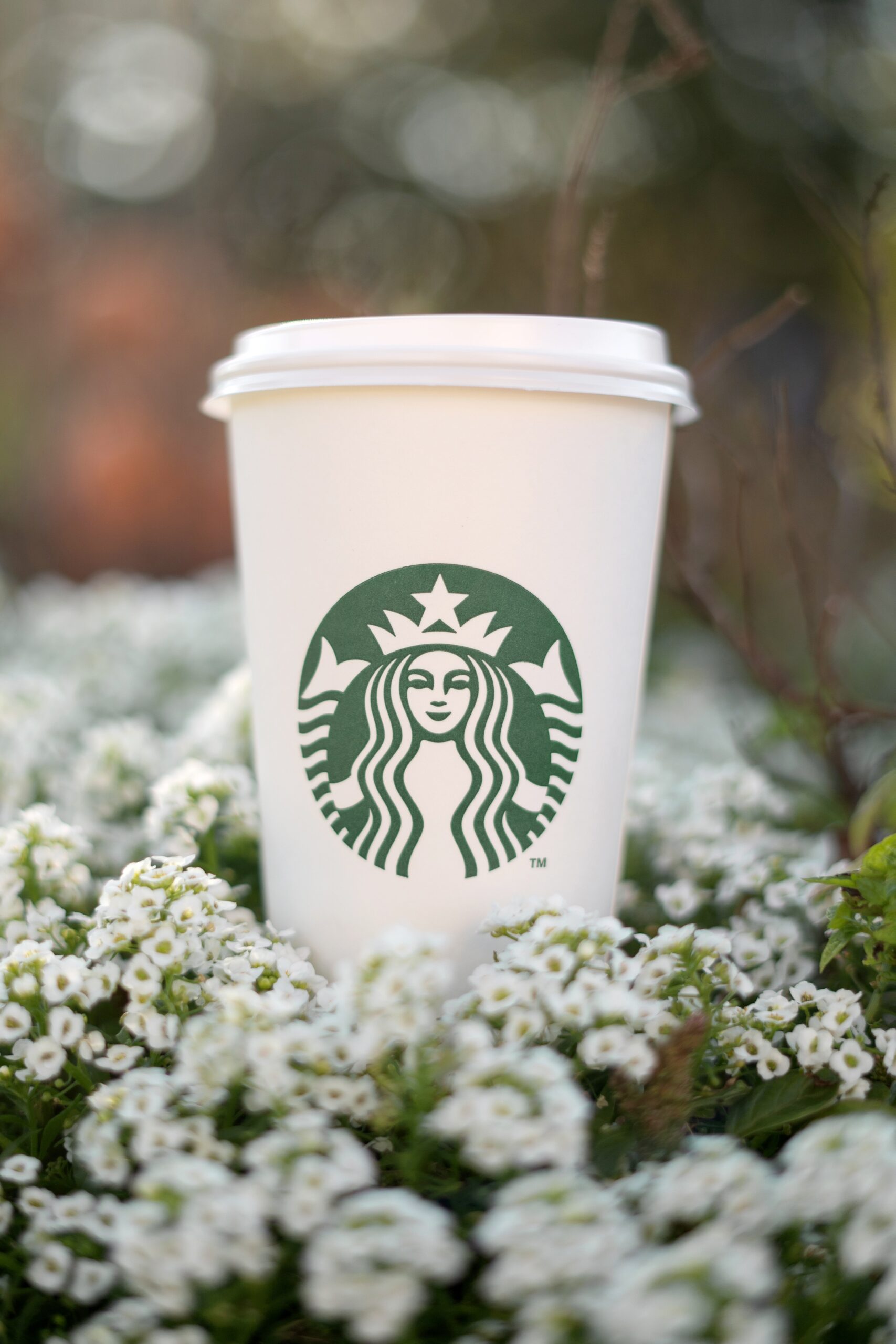 A Venti cup comes loaded with 2 shots of espresso, steamed milk, white chocolate sauce, and sweetened whipped cream.
There's 67g of sugar in this one beverage, so not only will you get a kick from the caffeine, but you'll probably also be on a sugar high.
This smooth, decadent, treat-yourself coffee is an easily drinkable choice for anyone with an active sweet tooth.
2. Cinnamon Dolce Latte
The Cinnamon Dolce Latte tastes like snuggling up super cozy near the fireplace, but thankfully, this is a flavor you can enjoy even in the heat of summer!
Rich, sweet, and spicy cinnamon dolce syrup is mixed into Starbucks classic espresso and steamed milk. It comes topped with sweetened whipped cream and cinnamon dolce topping.
The syrup has a warm vanilla flavor and a cinnamon spiciness, making it one of our favorite sweet drinks from Starbucks.
Let's talking about that topping. It looks like plain cinnamon, but it's actually cinnamon, sugar, salt, powdered milk, and butter extracts. It has a cinnamon-spiced salted caramel flavor.
For a Venti, this super-sweet favorite packs 51g of sugar. And for the record, it's pronounced (dole-chay). This isn't a seasonal exclusive, but it does rhyme with "holiday"!
3. Starbucks Blonde Vanilla Latte
Right from the start, Starbucks Blonde roast espresso is lighter than its classic counterpart. It has a lighter, fruitier flavor than the robust, bitter classic blend.
So even though you can get a regular vanilla latte, it won't taste as sweet as this Blonde latte.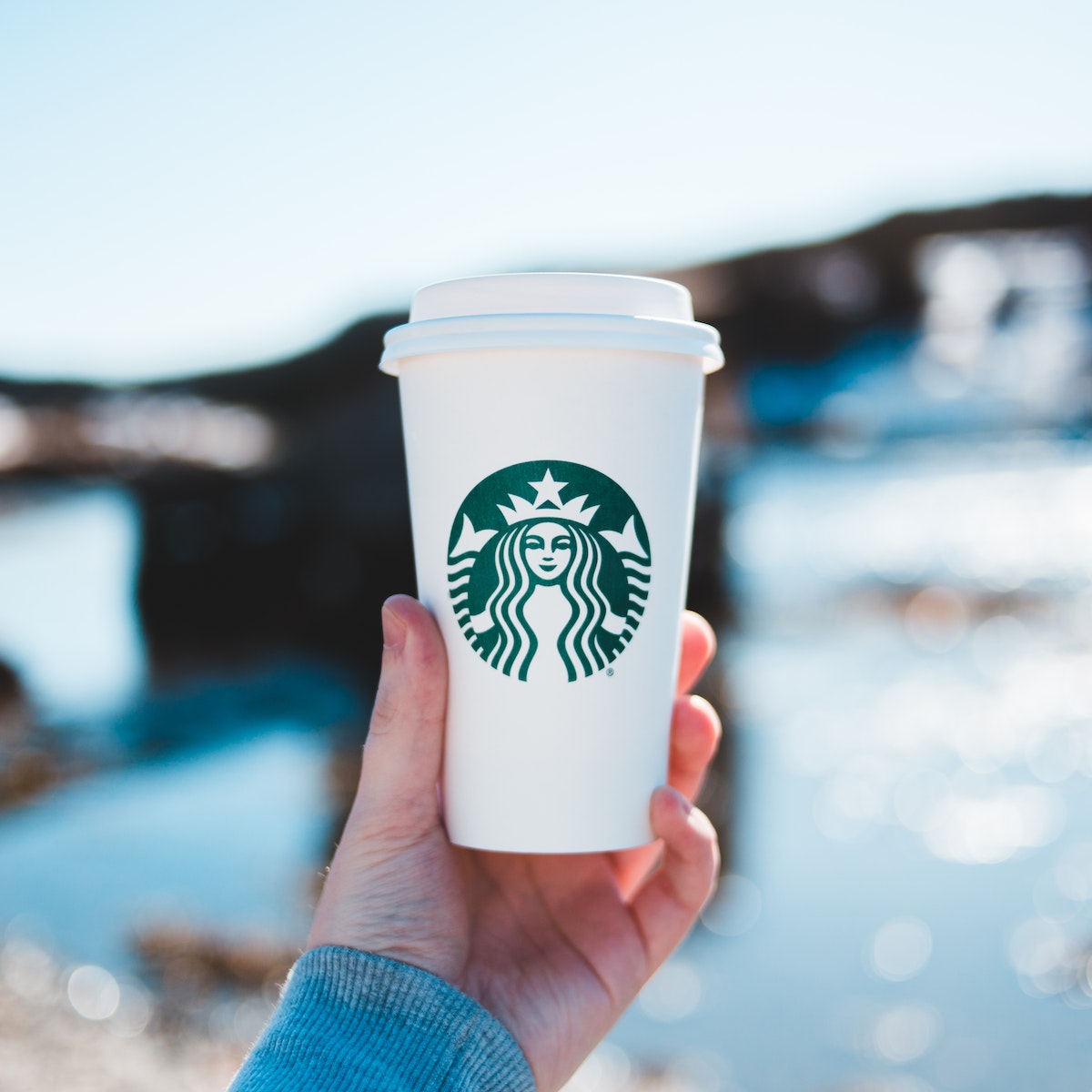 Blonde espresso, steamed milk, and vanilla syrup create this simple hot coffee drink. It's sweet without being cloying and isn't over-the-top with fancy syrups, whipped cream, or toppings.
In a Venti this drink includes 44g of sugar. It'll have more coffee flavor than anything else and is perfect for those who prefer their caffeine "light and sweet."
4. Caramel Macchiato
A Caramel Macchiato is close to the composition of a vanilla latte with one important difference. It has more espresso than milk. More espresso means a more robust coffee flavor and less dairy to cut through the acidity of the blend.
Usually, the basis of a caramel macchiato is less sweet than a regular blonde latte. However, the rich, thick, and sticky-sweet caramel drizzle adds that extra saccharine deliciousness.
The drink is made of a layer of espresso on top of steamed milk, vanilla syrup, microfoam, and a buttery caramel sauce drizzle to finish it off.
A Venti cup has 42g of sugar. This coffee is a sweet but not-too-sweet middle-of-the-road option. It's one of Starbucks' most popular beverages and a standby favorite for millions every day.
Cold Coffee Drinks
All of the sweet hot coffee options listed above are available iced as well. So if any of those coffees strike your fancy, you can rest assured they'll be just as tasty and sugary over ice. Likewise, most of these Cold Coffee options can be ordered hot if preferred.
5. Cafè Vanilla Frappuccino
If you love the taste of coffee but want something that's very, very sweet, you should try the Cafè Vanilla Frappuccino. A Venti contains 83g of sugar. Although this drink tastes like coffee, it's actually made with coffee syrup that's mixed with milk to form the cream base for this frozen delight.
The Frappuccino roast coffee base is blended with vanilla bean powder, milk, and ice. Then, the entire thing is topped with sweetened whipped cream.
This one doesn't need a ton of toppings, syrups, or drizzles to taste like dessert in a cup. You must try one the next time you're having a "treat yourself" moment.
6. Java Chip Frappuccino
The Java Chip Frappuccino is one of the sweetest drinks at Starbucks. There's a whopping 79g of sugar in a Venti.
Mocha sauce, Frappuccino chips, Frappuccino Roast coffee base, and milk are blended together with ice.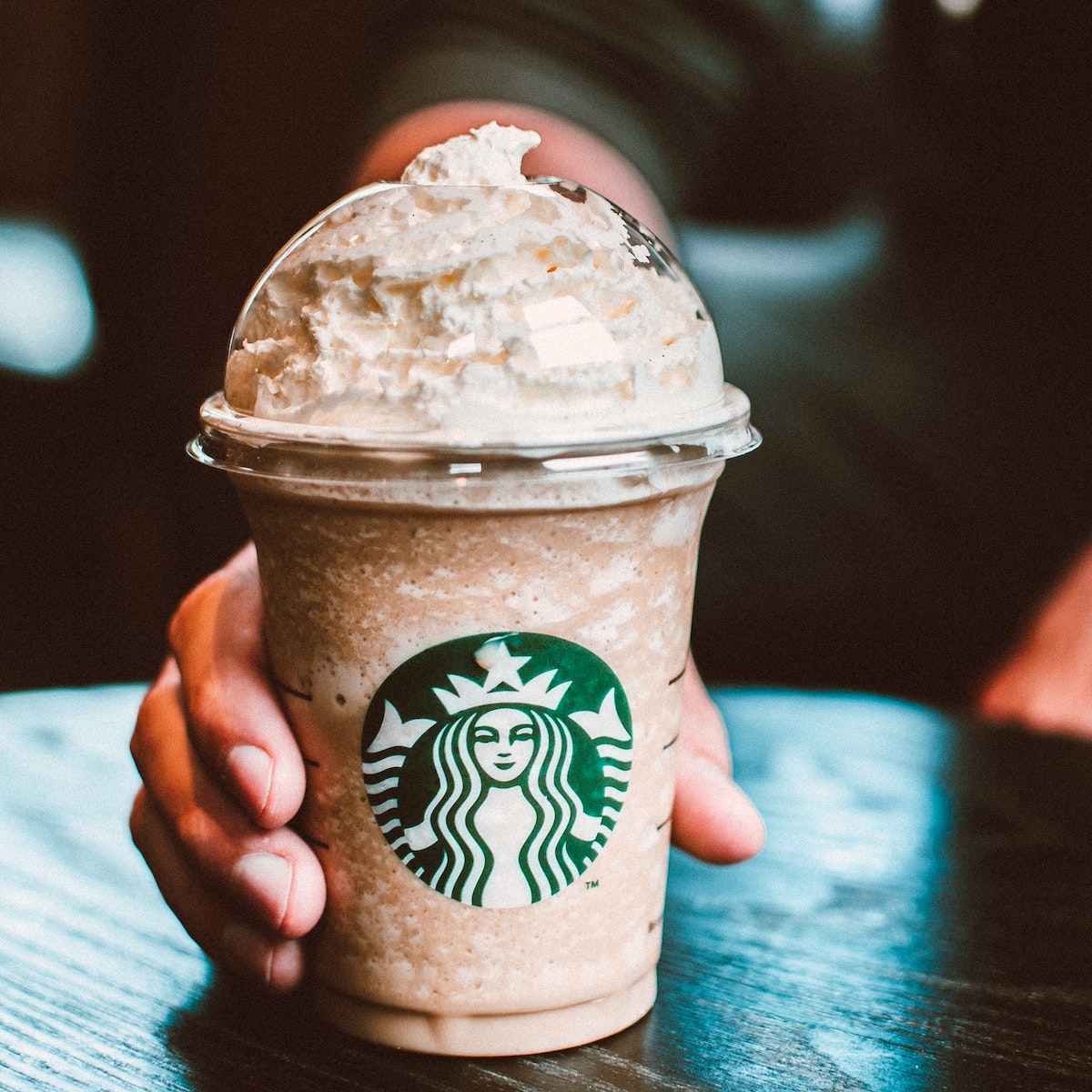 The result is a frozen, not-quite-milkshake-but-pretty-close coffee drink. It's all topped with sweetened whipped cream and extra mocha drizzle.
Frappuccinos don't have a hot coffee equivalent, but any flavor Frappuccino will satisfy your sweet tooth. They're all sugary, frosty, and endlessly sippable.
7. Iced Cafè Mocha
The Iced Cafè Mocha tastes like a decadent, chilly version of hot chocolate. Starbucks classic espresso is infused with bittersweet mocha sauce and milk. It's served over ice (or hot if you prefer) and topped with sweetened whipped cream.
This drink is cravable as-is, but Starbucks serves a Peppermint Mocha version around the holidays that's even sweeter (if you can believe it)!
A Venti contains 43g of sugar. Starbucks says it best, this "classic iced coffee drink always sweetly satisfies."
8. Chocolate Cream Cold Brew
Chocolate Cream Cold Brew is like the elevated, adult version of chocolate milk. Crisp, refreshing, and naturally sweet cold brew is combined with vanilla syrup. Then, it's all topped with silky, creamy, and chocolaty cold foam.
A Venti contains 35g of sugar, but this coffee has an even larger 30oz Trenta option if you really need a caffeine kick.
Starbucks doesn't serve hot cold brew. But you could order a hot coffee or espresso sweetened with vanilla syrup. If you'd like, you can even top it with chocolate cold foam for a similar sweet taste in a piping hot cup.
9. Iced Honey Almond Milk Flat White
Any of the craft coffees discussed so far can be customized to use non-dairy milk instead of the default 2%. But this Iced Honey Almond Milk Flat White was intentionally crafted to highlight and build upon the nutty almond flavor.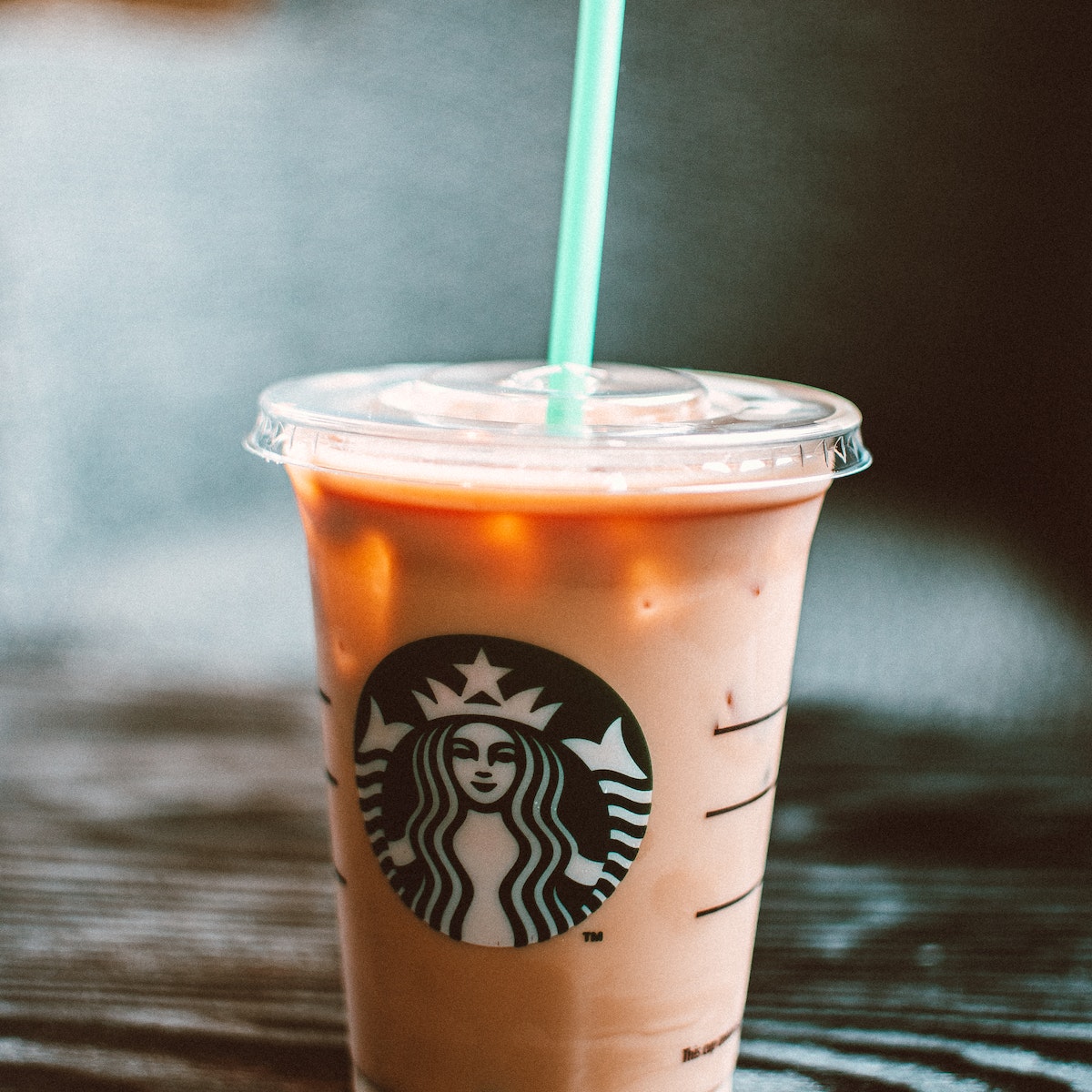 Almond milk, Starbucks Blonde Espresso, and just a hint of honey syrup are poured over ice to create a cool, creamy, sweet, and nutty coffee.
A Venti has 33g of sugar. All in all, this drink is mellow enough that people who don't usually drink coffee will want to order another.
Non-Coffee Drinks
10. White Hot Chocolate
The White Hot Chocolate is another one of the great sweet drinks at Starbucks. This non-coffee alternative for those who want the sugar without the caffeine.
Simple steamed milk and white chocolate sauce are topped with sweetened whipped cream for a hot, sugary delight.
A Venti has 68g of sugar, and you could always add additional sweetened flavors to create unique and exciting flavor combinations. For example, I love to add raspberry syrup for a white chocolate-covered raspberry flavor. Seriously, it's the best sweet treat.
11. Strawberry Crème Frappuccino
It doesn't have to be summertime to enjoy a berry, delicious blended beverage. The Strawberry Crème Frappuccino blends ice, milk, and strawberry puree into an ultra-sweet, cool, and creamy drink. It's finished off with a splash of strawberry puree and vanilla whipped cream.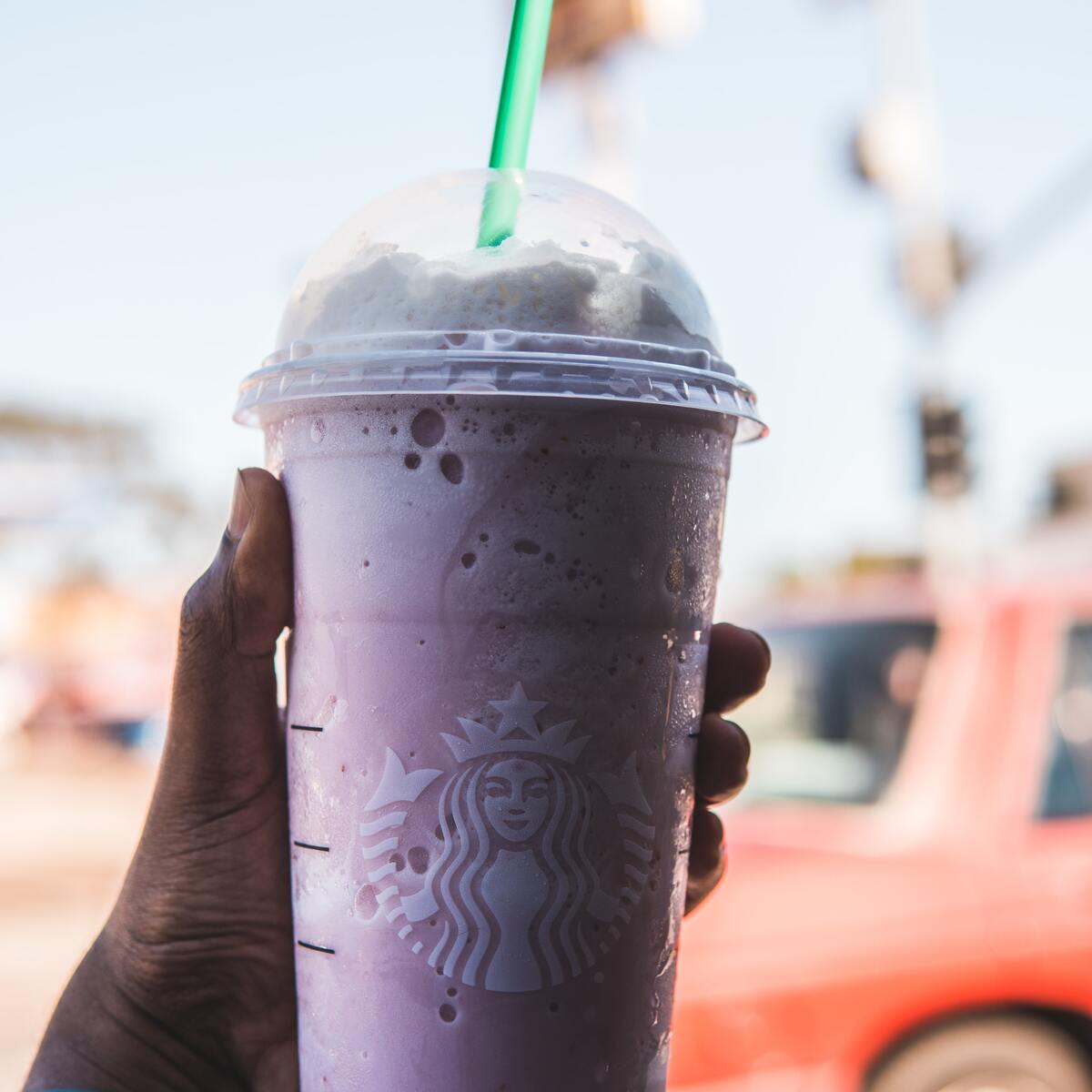 The Venti contains 65g of sugar. If you like strawberry milkshakes, you'll love this drink. It's easier to drink than a milkshake, and it's not as thick or filling. However, it tastes just as sweet and creamy.
12. Steamed Apple Juice
Often overlooked and passed up is the Steamed Apple Juice at Starbucks. It's the perfect sweet drink to order for your kids or to treat yourself when you're craving a cozy, fruity, hot drink.
Starbucks uses 100% apple juice, not from concentrate. A Venti contains 62g of sugar. Overall, steamed apple juice is soothing, comforting, and tasty.
You can drink it as is or add Chai Tea and a sprinkle of cinnamon.
13. Vanilla Crème
Starbucks describes the Vanilla Crème as "a smooth, frothy vanilla flavored luxury." If that doesn't make you want to taste this hot, sweet, creamy vanilla beverage, I don't know what will!
A Venti contains 54g of sugar. Kids and adults alike will love the subtle vanilla flavor of steamed milk, vanilla syrup, and sweetened whipped cream.
It's a simple drink that's delectable, and definitely a fan favorite amongst the sweet drinks at Starbucks!
14. Chai Latte
Chai Lattes are sweet yet spicy for the perfect balance that doesn't lead toward cloying.
Black tea is infused with cinnamon, clove, and other warming spices, then combined with steamed milk. The whole thing is topped with foam for a creamy, sweet, and spiced drink.
A Venti contains 53g of sugar, and you can drink it hot or cold. This drink is delicious topped with honey-infused cold foam for an even sweeter finish. There's also a Chai Crème Frappuccino that's made of all the same flavors but blended with ice for a frozen treat. Delicious!
15. Iced Lemonade Refreshers
Any of the Iced Lemonade Refreshers are sweet and, well, refreshing!
The Strawberry Açaí Lemonade Refresher has 48g of sugar in a Venti and combines strawberry, passion fruit, açaí, and sweetened lemonade. The result is a juicy, fruity, and sugary pick-me-up.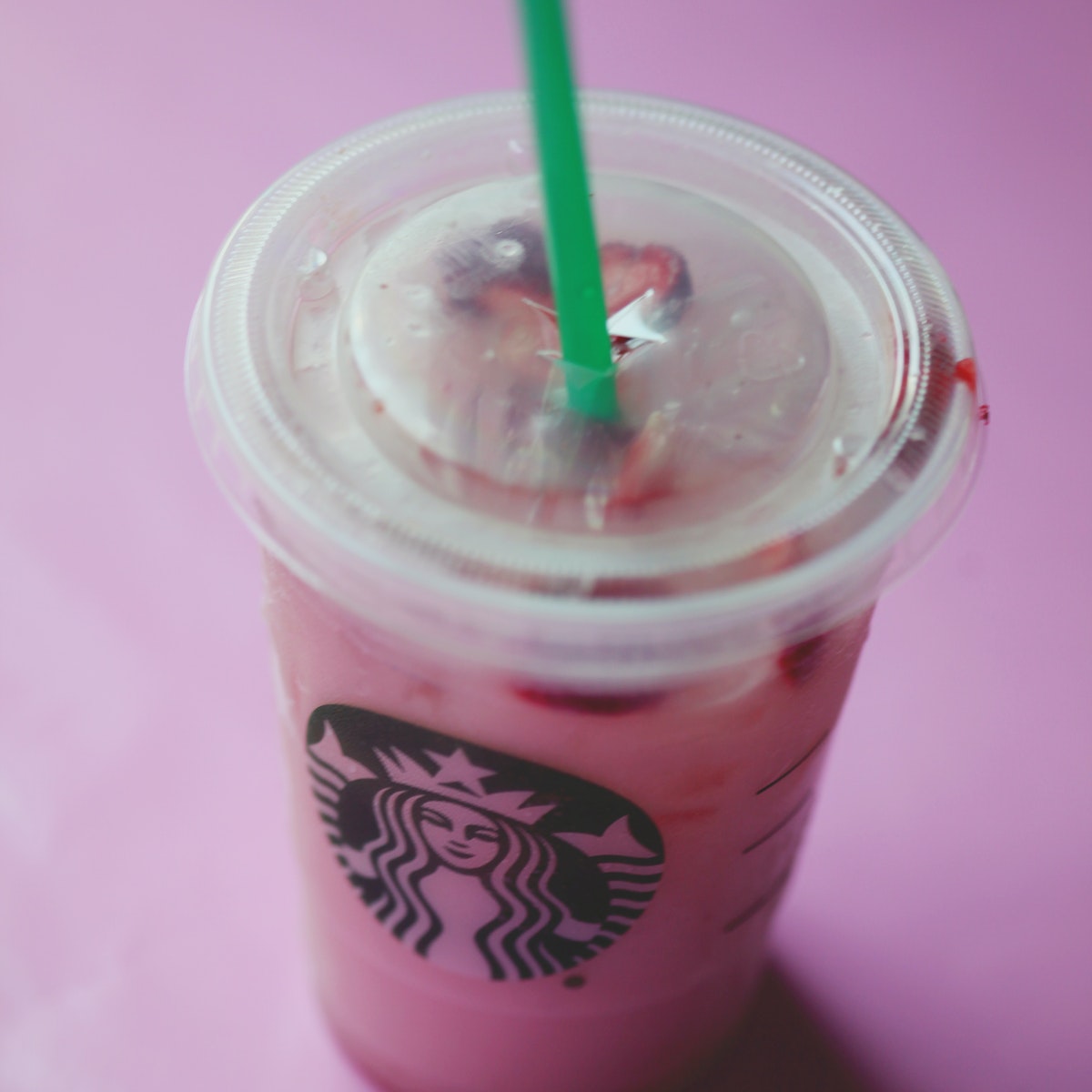 There are even freeze-dried strawberry pieces shaken into the drink, so it's as beautiful as it is tasty.
The Mango Dragonfruit Lemonade Refresher has 45g of sugar in a Venti. This one tastes more tropical than the strawberry one. Lemonade, sweet mango, dragonfruit, and ice are hand-shaken. This creates a mouth-watering, ultra-chilly, and sippable beverage.
A Pineapple Passion Fruit Lemonade Refresher tastes exactly how it sounds. You probably already guessed that it's made with pineapple, passionfruit, and lemonade. It's all shaken together with pineapple chunks to finish off this tasty drink.
A Venti has 44g of sugar. Altogether, this one is sunshiney, tart, tropical, fruity, and super-sweet.
16. Matcha Tea Latte
One of the most underrated sweet drinks from Starbucks is the Matcha Tea Latte. On its own, matcha is grassy, a little nutty, and slightly bitter.
However, Starbucks' matcha blend already includes sugar to cut through these earthy flavors. Plus, it's combined with steamed milk to create a smooth, creamy, bright, and sweet taste.
A Venti contains 43g of sugar, and this drink can be enjoyed hot, cold, or blended. If you're craving an even sweeter flavor, go for the blended version of this drink.
FAQs
Can I make my Starbucks drink sweeter or less sweet?
Starbucks uses sweetened syrups to add both sugar and flavor to their craft coffees. If you'd like your drink less sweet, request fewer syrup pumps or swap the flavoring for "sugar-free Classic syrup." On the other hand, if you'd like an extra dose of sweetness, ask for extra Classic syrup, which is their basic sugar-water simple syrup.
What's the sweetest drink at Starbucks?
If you're looking for the most sugary-sweet drink on the menu, the Cafè Vanilla Frappuccino comes out on top with 83 grams of sugar in a 24oz Venti cup.
Looking for more Starbucks inspired fun? Head here!