More and more espresso lovers are making the switch to Nespresso. It's hard to resist the effortless, aromatic, quality results that the brand is known for.
Nespresso has many machines on the market, all with unique attributes and advantages. However, the essential functions of the devices are the same.
You'll insert a capsule of pre-ground coffee into the machine and push a button. Then, there's nothing left but to wait for piping hot and aromatic espresso to pour into your waiting cup.
Today we will compare two of Nespresso's most popular models, the Vertuo and Vertuo Next. This way, you can decide which machine is perfect for your home-espresso setup so that you can enjoy simple, no-fuss espresso at the touch of a button.
Pros:

Convenient

Great tasting coffee

Mess-free

Pros:

Incredibly easy to use

Compact design

Cons:

Pods are expensive

No milk frother included

Pricey

Cons:

Pods are expensive

No milk frother included

Semi automatic
What Is Nespresso In The First Place?
You've probably already heard of espresso, the coffee brewed with finely ground, dark roast beans and served by the concentrated shot. Espresso is full-bodied, dark, robust, and the base for many Italian craft coffee recipes like lattes, breves, flat whites, and more.
Often, espresso machines are industrial, bulky, and expensive. The best machines can require a significant investment in time and money from home brewers.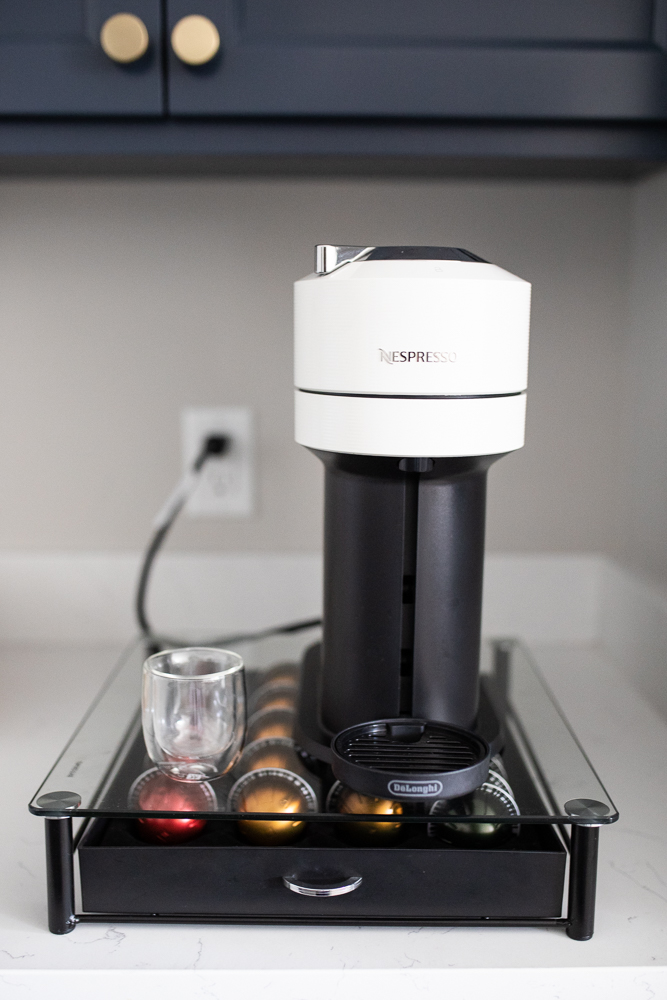 Although millions enjoy espresso drinks every day, not everyone has the equipment at home to brew it themselves. For most, that means a daily trip to a local coffee shop or chain like Starbucks for their caffeine fix. And that also gets expensive quick.
This is where Nespresso comes into play. Nespresso and espresso aren't the same, but they are similar. Nespresso isn't as intense or full-bodied as a perfectly pulled shot of espresso from an industrial machine. But it is a convenient, low-effort, and often a more cost-effective option for home-brewing espresso lovers.
Similarities
Foremost, the functionality of both Nespresso machines, the Vertuo and Vertuo Next are the same. You only need to insert a pod and press a button to brew.
Both devices are only compatible with Nespresso Vertuo capsules. They are more rounded than the original Nespresso pods. The machines will scan a barcode printed on the lip of the pods and consistently brew the perfect coffee accordingly.
One common criticism of individual pod brewing systems is that they produce a lot of waste. Luckily, Nespresso has a recycling program for the aluminum used to manufacture their coffee pods.
You can receive a designated recycling bag from the company to store your cleaned-out, spent capsules. Once the pouch is full, you can ship it back to Nespresso for them to recycle responsibly.
After use, both machines have the functionality to automatically eject the spent capsule to a holding container at the back of the device.
In addition, they are energy-saving and will automatically shut off after 9 minutes. Plus, they both have descaling alerts that will notify you when it's time to clean and descale the machines. This way, you'll always enjoy the cleanest, freshest cup possible.
Both options can brew a 1.35 oz espresso, a 2.7 oz double shot, a 5oz Gran Lungo, and a standard 8oz mug of coffee.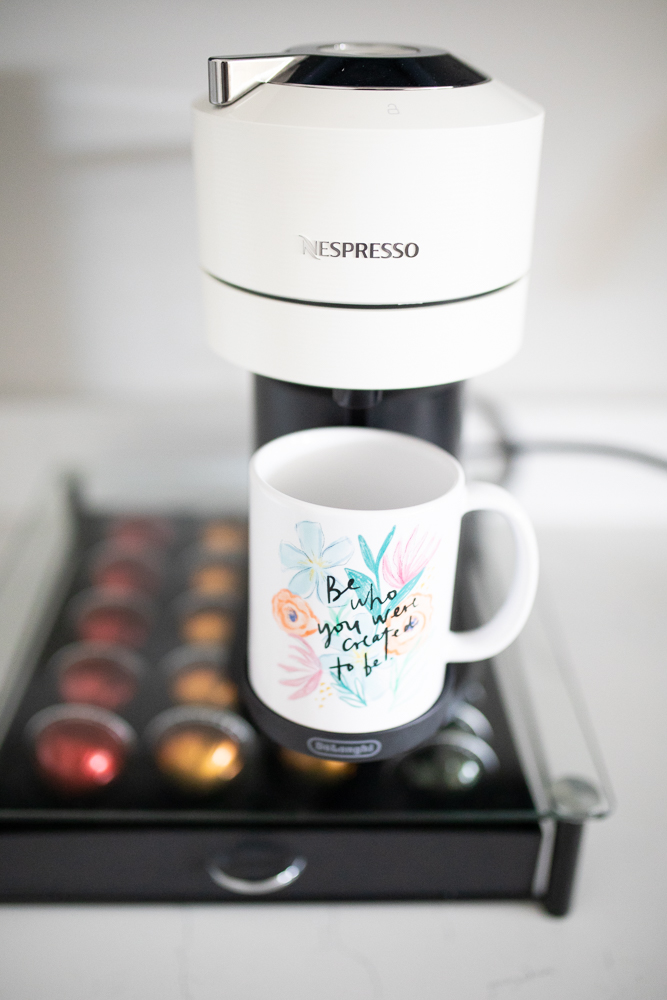 The Vertuo and Vertuo Next tout a 30-second heat-up time between shots, so you can brew cup after cup without much of a wait.
Neither machine comes equipped with a milk frother. So to achieve the foamy, steamed milk texture imperative to so many espresso drinks, you'll need to purchase a separate device.
However, Nespresso does carry the Aerocchino3 and Aerocchino4 frothers. You can buy one individually or bundle one with the purchase of your coffee machine.
No matter the Nespresso machine you purchase, it'll come with a 1-year warranty.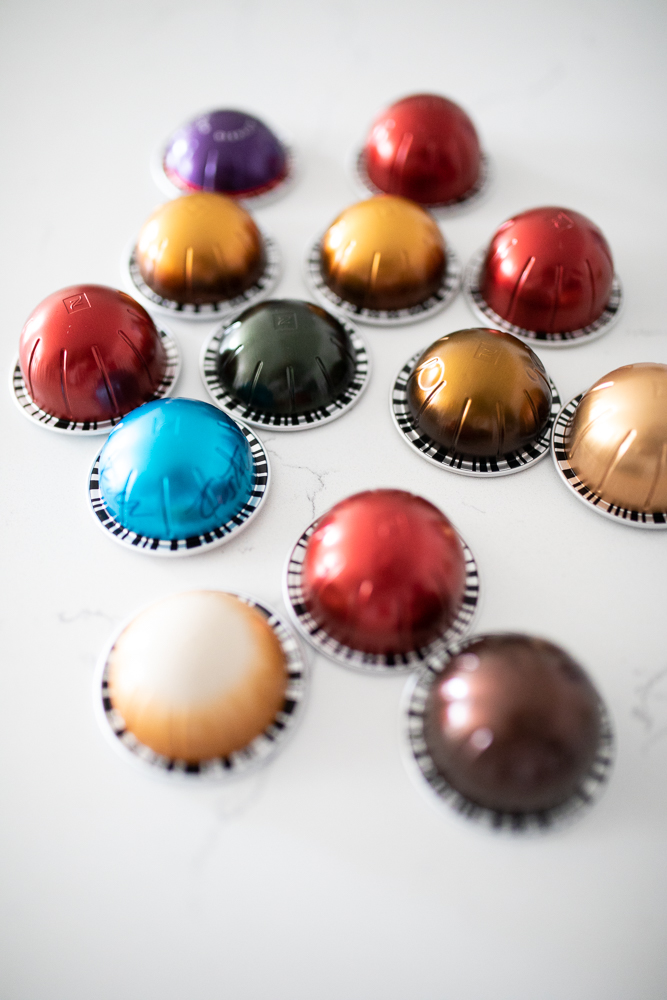 Differences
Even though there are plenty of similarities between the Vertuo and Vertuo Next machines, each has its advantages.
The 2020 Vertuo Next is the upgraded version of the 2014 Vertuo machine. It's the company's newest edition to their line of devices. And as a bonus, it's made from 40% recycled plastic and the advanced next generation of Vertuo technology.
Even with recycled materials, there are more finish options for the Vertuo Next machine. Premium models feature chrome or rose gold accents, and the deluxe models have a chrome or dark chrome finish.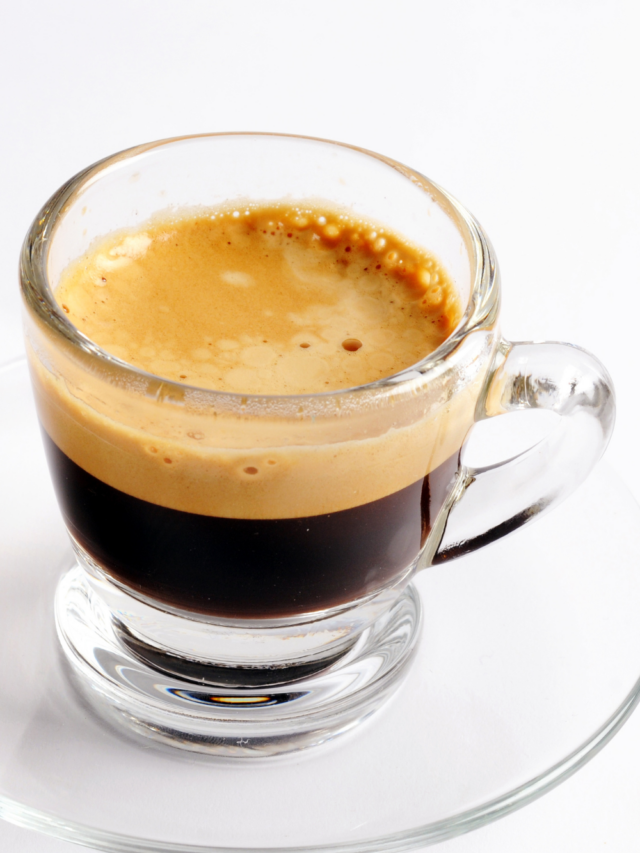 The Vertuo Next is more compact, at only 5.5" wide, whereas the Vertuo machine is 8.3" wide. With such a small footprint comes the compromise of water tank capacity, but it isn't much. The Vertuo Next can hold 37 oz of water, while the Vertuo can hold 40oz. Plus, even with the smaller size, the Vertuo Next can brew an 18 oz carafe of coffee!
The used capsule container on the Vertuo machine can hold 13 large capsules before you'll need to toss the spent pods. The Vertuo Next, with it's slightly smaller size, can hold 10 used capsules.
An excellent upgrade within the Vertuo Next model is its Bluetooth Capability. You can connect your machine to the Nespresso App on your smartphone, tablet, or another device.
Through the app, you can monitor many factors of your device. You can see when the machine needs assistance or if the capsule container is full. It'll even tell you if the water tank needs replenishing or if you're running out of pods and need to reorder some. Which you can do with the touch of your fingertip.
My Recommendation
Nespresso Vertuo is best if you are looking for a lower-tech option, even though you don't have to connect the Vertuo Next to Bluetooth if you don't want to. You might opt for the original Vertuo if you prefer the design, or if you can find it bundled with a milk frother at a good deal.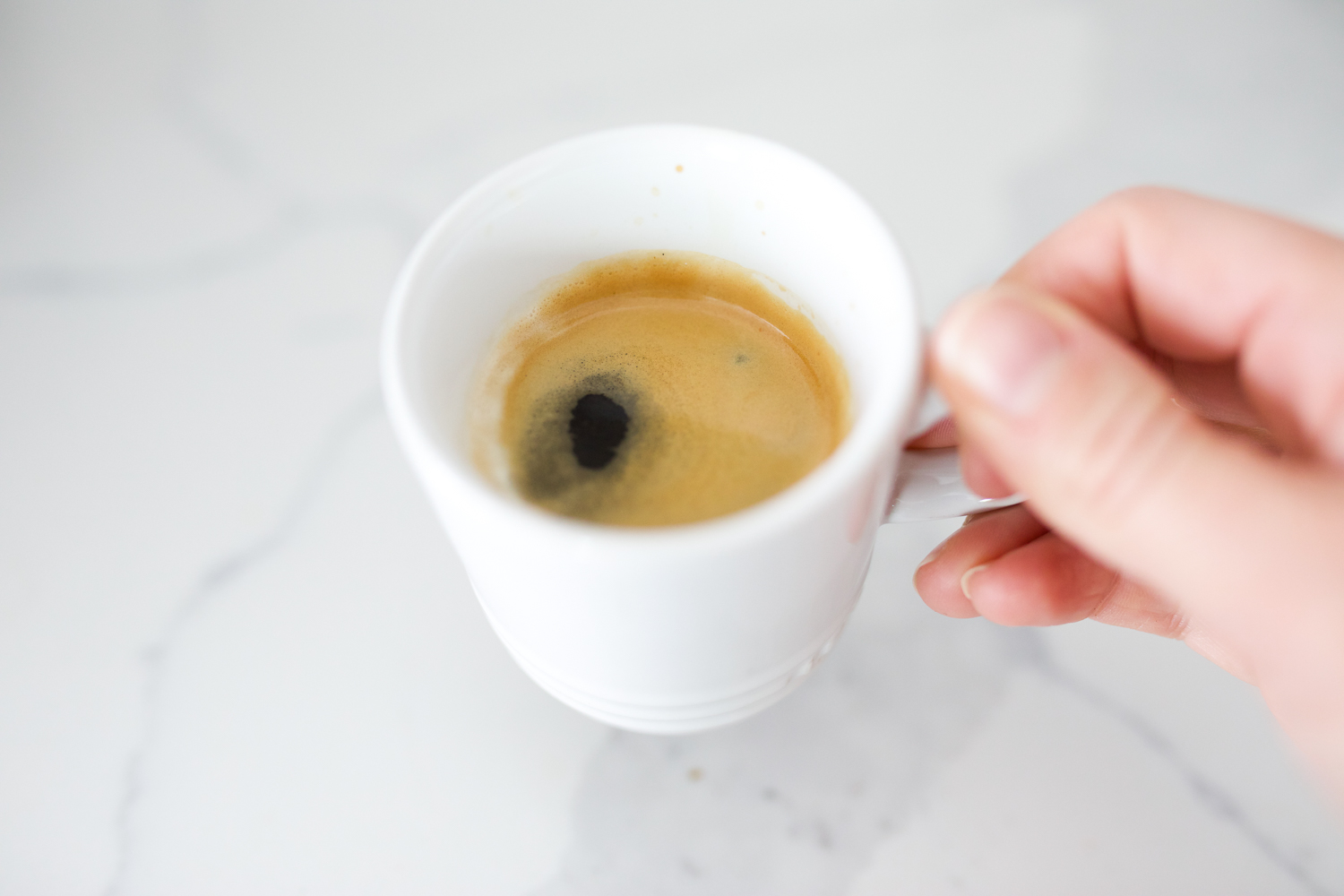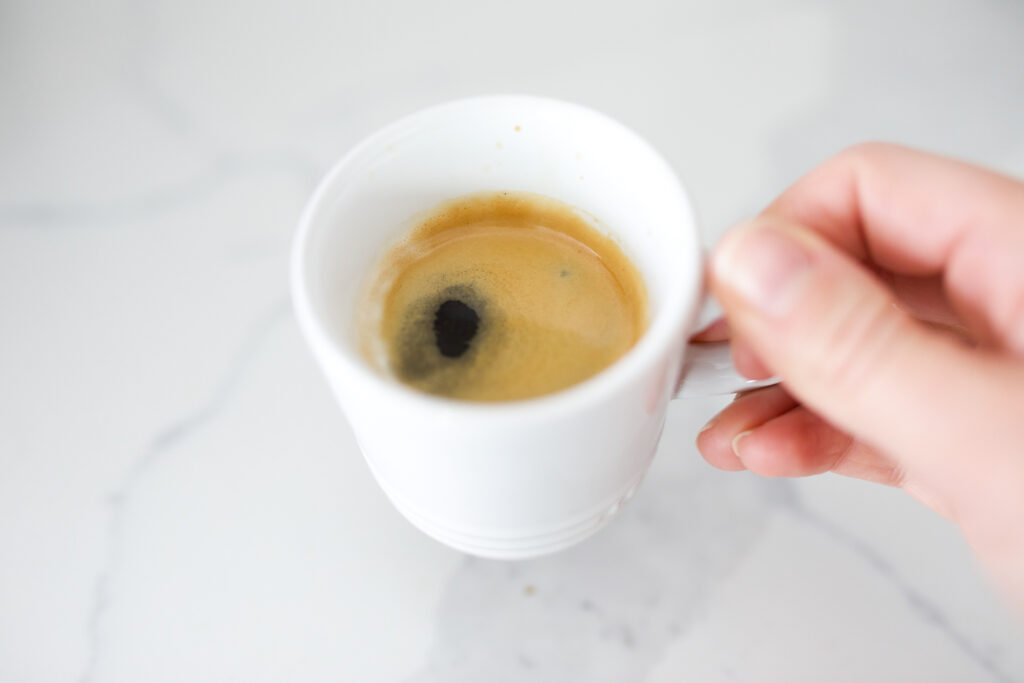 The only other advantage of this machine is the extra 3oz of water tank capacity or the extra space for 3 more used capsules.
However, I recommend the Nespresso Vertuo Next over the Vertuo model in almost every case. It is an upgraded and less expensive model than the original Vertuo. Not only is the Vertuo Next more sleek, compact, and available in more finishes, but its manufacturing is also better for the environment.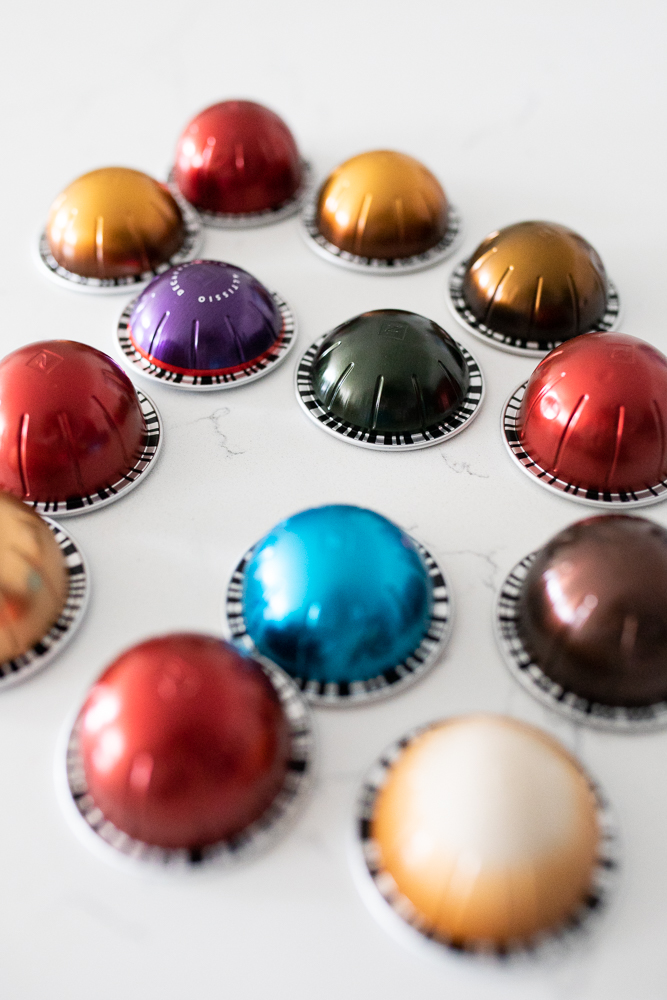 The only compromise is the water tank capacity, which is 3oz less than the Vertuo, and a used capsule container that can hold 3 fewer capsules. Otherwise, you can't beat the option to brew a multi-cup carafe to serve a crowd and the Bluetooth capabilities.
Looking for more expert coffee maker reviews? Check out these reviews!
Free Coffee Art Printables
Don't forget to get on the list before you go! You'll get 3 free coffee art printables delivered when you sign up and weekly coffee tips and tricks, product reviews!