It'll be love at first sip once you taste a Café Misto. Clean and simple drip coffee combines with silky, velvety steamed milk to create this classic craft coffee beverage. It's perfectly balanced, easy to customize, flavorful, and bursting with caffeine.
What Is A Café Misto?
You may be familiar with the French term for a Café Misto: cafè au lait. This translates to "coffee with milk," and that's precisely what this beverage is. A Café Misto is a piping hot cup of equal parts coffee and velvety steamed milk.
It's different from most craft coffees on your local coffee shop's menu, like a macchiato, breve, or cortado. Those are all made with espresso, while the Café Misto features drip coffee.
This post includes affiliate links.
Why You'll Love It
With more coffee flavor and caffeine than your standard latte, a Café Misto just might be your new go-to coffee order!
A Café Misto is less bitter than espresso-based drinks. Instead, the drinking experience is more creamy and mellow.
You can customize the flavor of your coffee by trying out different roasts. Or, try incorporating sweetened flavored syrups.
There's more coffee and, therefore, more caffeine in a Café Misto than in crafted espresso beverages.
Steamed milk elevates the drink to a higher level of indulgence than your standard drip coffee.
Ingredient Notes
Ground coffee
Water
Milk
Optional: sweeteners, syrups, flavorings
You can make a Café Misto with any kind of ground coffee that you'd like. The origin, roast level, and brewing method are completely customizable. Depending on how you're brewing the coffee, you'll want to tweak the grind size. Otherwise, try different origins and roasts until you land on a favorite.
I recommend using dark roast coffee that's full-bodied, intense, and oily. The thicker mouthfeel of this type of coffee will combat the thinner, watery consistency of drip coffee. As a result, your Café Misto will taste as luxurious and decadent as an espresso-based drink.
Filtered water is best for brewing coffee because you won't have excessive minerality or impurities tainting the flavor.
2% milk is the default that you'll find in your Starbucks or Dunkin coffees. There's less flavor and texture than in full-fat milk or cream, but the health benefits and less fat are a good trade-off for everyday coffee drinking.
Dairy-free milk alternatives will work in crafting a Café Misto as well. So if you prefer almond, soy, macadamia, or another milk substitute, you should still give this recipe a try.
Equipment
You can use any kind of coffee brewing method that you prefer. That can be a drip machine, pour-over, French Press, percolator, Moka Pot, Aeropress, etc.
Whichever way you like to brew your coffee, you'll love that same coffee in a Café Misto.
A digital scale for weighing your coffee grounds is recommended but optional. Measuring your coffee by weight instead of volume will produce a more accurate and consistent brew.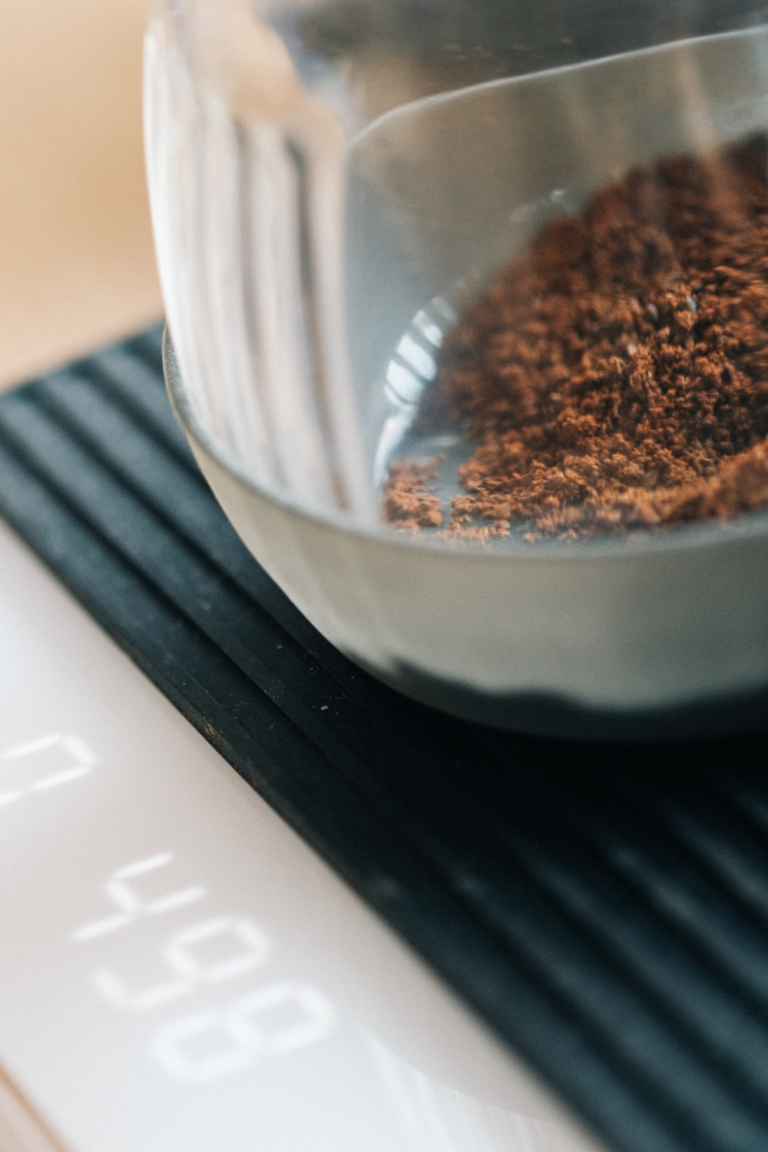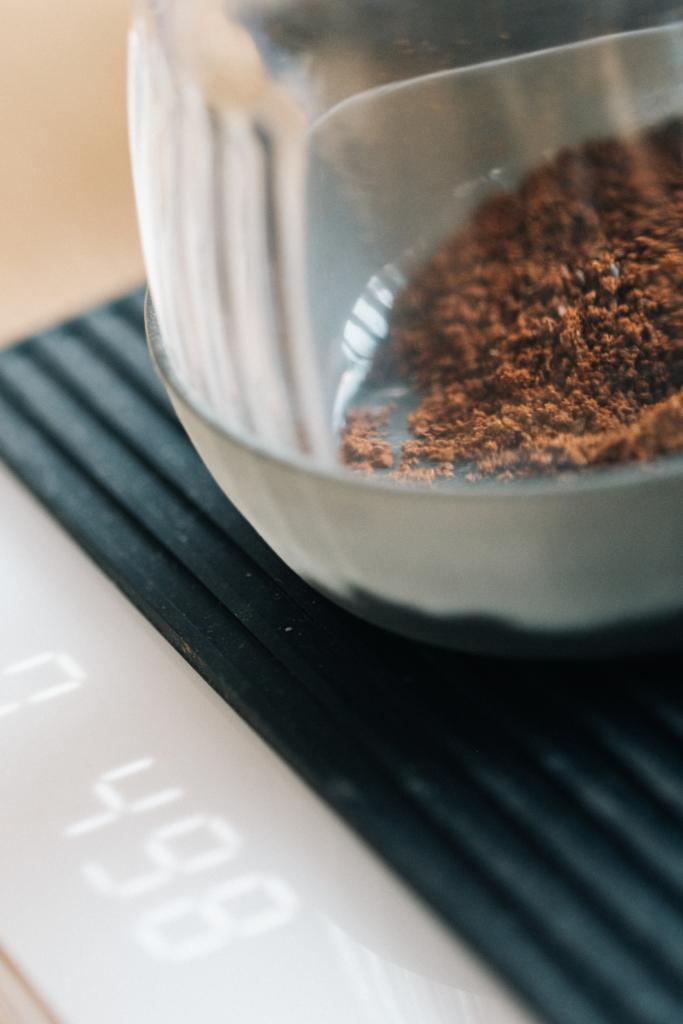 Finally, a Café Misto wouldn't be complete without silky, steamed milk on top. If you have a milk frother that heats and froths the milk at once, that would be perfect for the job.
Otherwise, you can warm the milk in the microwave or on the stovetop. Then, manually froth it with a handheld electric frother or by shaking it vigorously in a lidded container like a Mason Jar. As long as you achieve tiny, velvety air bubbles in the warmed milk, you're good to go.
Easy Instructions
First, weigh out 20 grams of coffee grinds using your digital scale.
Then, brew a cup of coffee with your brewing method of choice using 6 oz of water.
Pro-Tip: If your coffee brewing method can only brew multiple cups at a time, you can scale up this recipe. Just be sure to use 20 grams of coffee grinds per 6 oz of water or 40 grams per 6 oz for an extra-strong brew.
Add any sugar, sweetener, coffee syrups, or flavorings that you'd like to customize the coffee.
Add the milk to a milk frother. Or, you can warm it, then froth it with a handheld electric frother or in a lidded jar.
Pour the coffee into a mug, and top it with equal parts steamed milk.
Sip and enjoy this classic Café Misto.
Tips and Tricks
Go with a full-bodied and intense dark roast to make this Café Misto taste all the more indulgent. The thicker, more oily consistency and mouthfeel of a dark roast combat the watery, thin texture of the drip coffee. This way, your Café Misto will taste as decadent as a latte.
Grinding whole coffee beans right before brewing any coffee will produce the freshest, most potent flavor possible.
Try doubling up on the strength of your coffee, especially when using light roasts. Use 2x the amount of coffee the recipe calls for and enjoy a rich and robust Café Misto.
You can make a Café Misto with many brewing techniques. If you prefer pour-over or French Press coffee, use that as your base!
Serving Suggestions
A Café Misto is so versatile. You can keep it simple and balanced for a morning dose of caffeine or sweeten it for a midday pick-me-up. However, it does have more caffeine than espresso-based drinks, so maybe skip ordering one late in the day.
It's a big enough coffee that you can take it on the go and sip throughout the day.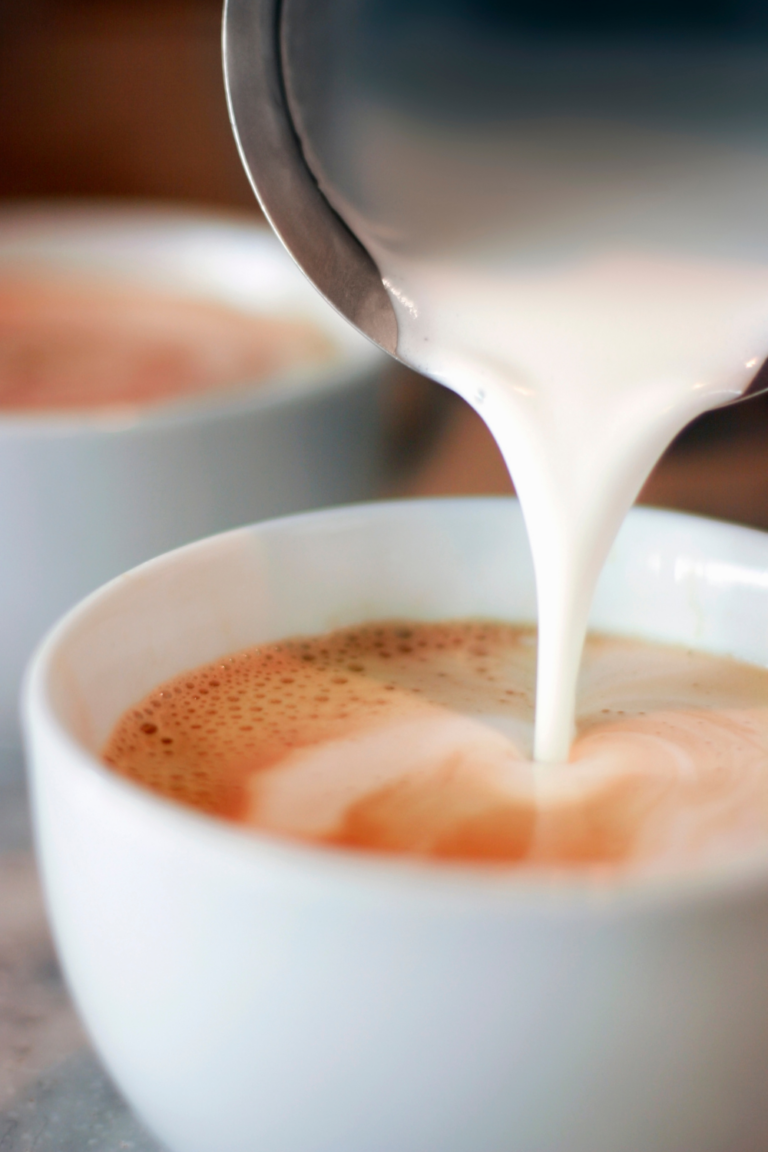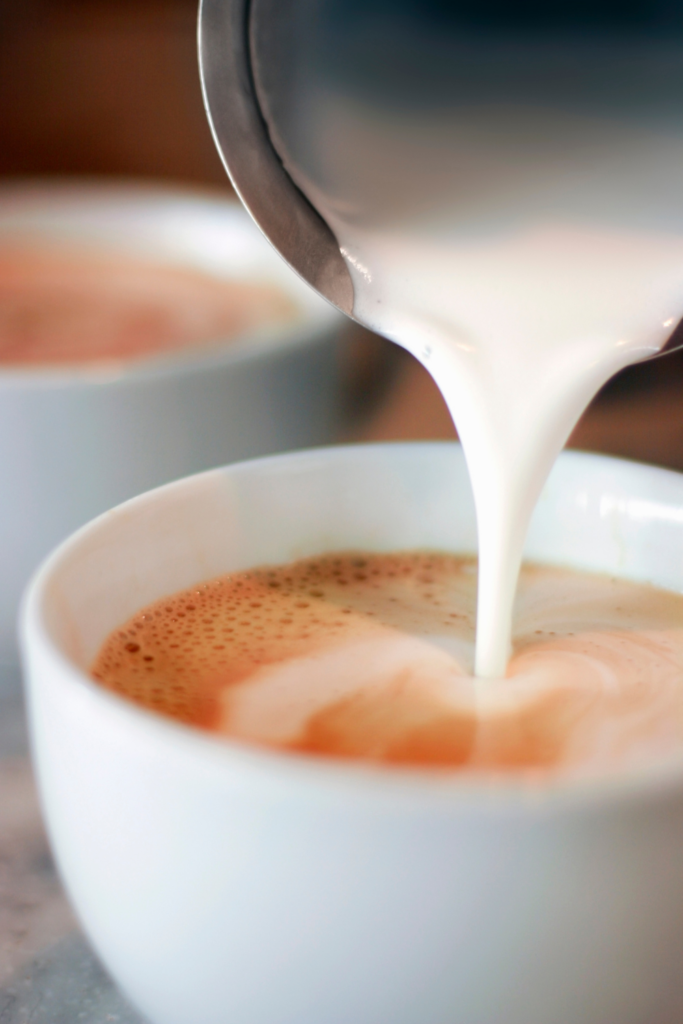 Although a Café Misto has a balanced flavor that isn't too intense or bitter, it's still delicious with added sweeteners or flavors.
Any flavor you enjoy in a regular cup of coffee tastes excellent in a Café Misto—vanilla, caramel, mocha, toffee, etc.
We especially love adding a bit of flavor to a hot cup of Cafe Bustelo!.
FAQs
What's The Difference Between A Café Misto And A Latte?
The difference between the two beverages comes down to the type of coffee used in the drink. For example, a Café Misto uses regular brewed coffee, while a latte is made with espresso.
Can You Make An Iced Café Misto?
If you're ordering a Café Misto from your local coffee shop, you can absolutely order it iced. To make an Iced Café Misto at home, you can start with Cold Brew Coffee or Iced Coffee and top it with cold milk, or cold foam for that signature silky texture.
Is A Café Misto Sweet?
At its core, a Café Misto is just equal parts coffee and steamed milk, so it's not inherently sweet. Still, it's not intense, bitter, or overpowering the way black coffee of an espresso-based drink would be.
Cafe Misto
Learn how to make a delicious Cafe Misto at home!
Ingredients
20

grams

ground coffee

6

oz

water

6

oz

milk
Instructions
Follow the instructions to brew a cup of coffee according to whichever brewing method you choose—drip, pour-over, French Press, etc. 

Add any sweeteners, syrups, or flavorings to the coffee.

Warm the milk, and froth it. Either use a designated milk frother or add the warm milk to a lidded jar and shake it until microfoam forms.

Pour the frothed milk over top of the brewed coffee and enjoy. 
Notes
It's always better to measure your coffee by weight than by volume. This way, you'll get the most accurate brew with the best taste. However, if you don't have a kitchen scale at home, you can use 1 ½ – 2 tablespoons of coffee grinds per 6oz of water.
You can also flavor the steamed milk if you'd like. For example, a vanilla or salted caramel milk foam would be delicious in a Café Misto.
Free Coffee Art Printables
Don't forget to get on the list before you go! You'll get 3 free coffee art printables delivered when you sign up and weekly coffee tips and tricks, product reviews!